Who does not know about Mahatma Gandhi. His fans are not only in India, but all over the world. The great man Mahatma Gandhi has played an important role in getting India's independence. Even after 75 years of independence, Gandhiji remains in the hearts of old people to children. Everyone fondly calls him Bapu. You must have heard and read many things related to the life of Mahatma Gandhi. But do you know that Mahatma Gandhi is the only great man whose statues are installed in 84 countries including India, Pakistan, China, Britain, America, African countries and Germany. There are 8 idols of Bapu in America alone. The popularity of Bapu can be estimated from the fact that his idols are installed in Russia and the Communist country of China. So let's know about the most famous statues of Mahatma Gandhi around the world.
Statue of Gandhi, Geneva, Switzerland –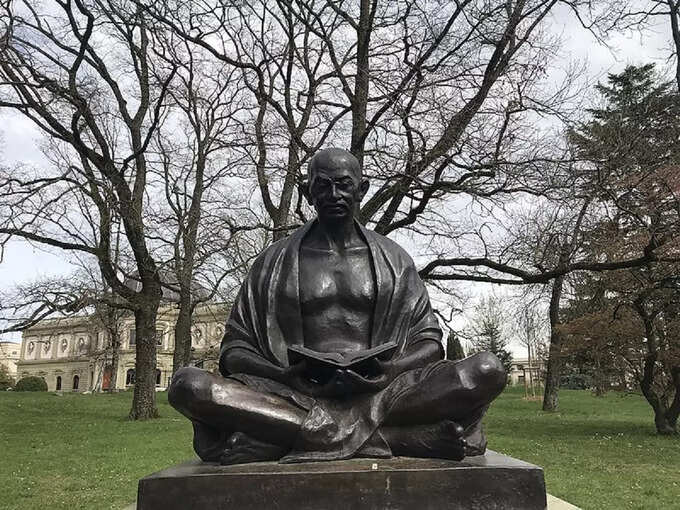 A statue of Mahatma Gandhi is installed in Ariana Park in Geneva, Switzerland. This idol is famous all over the world while reading Gandhiji's book. Let us tell you that this statue was built on the occasion of 60th anniversary of Indo-Swiss friendship.
Statue of Mahatma Gandhi, London, UK –
Bapu's statue is installed in Parliament Square, Westminster, London. This standing statue has been made by famous sculptor Philip Jackson. This 9 feet high statue is made of bronze. Actually it is inspired by a picture of Gandhi.
Mahatma Gandhi Statue, Paramaribo, Suriname –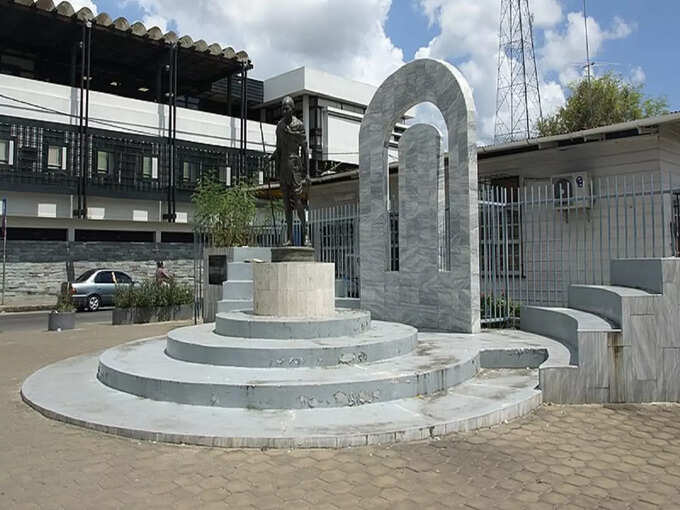 Gandhi's statue is very famous in Suriname, the capital of the South American country. The people here still believe in Mahatma Gandhi a lot. The reason behind this is that Gandhiji had requested to abolish labor practices in the country.
Mahatma Gandhi Statue, Madrid, Spain –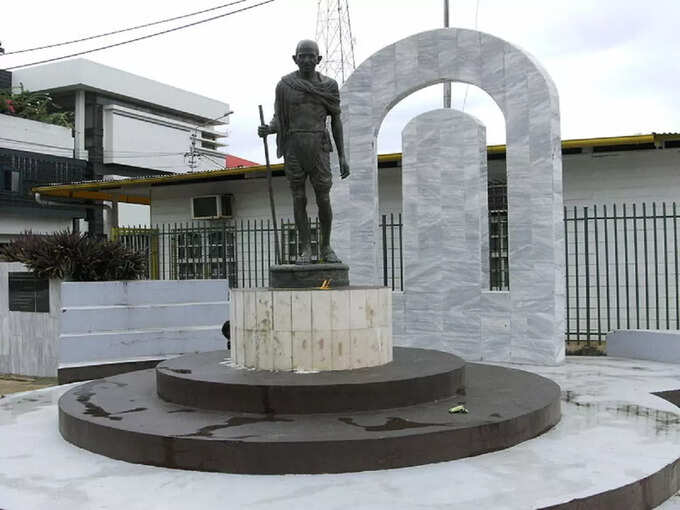 This statue of Bapu was inaugurated by Queen Sofia of Spain in Madrid on 2 October 2013. Artist Ram Sutar's Gandhi statue was gifted to Madrid by the Government of India.
Mahatma Gandhi Memorial, Washington DC, USA –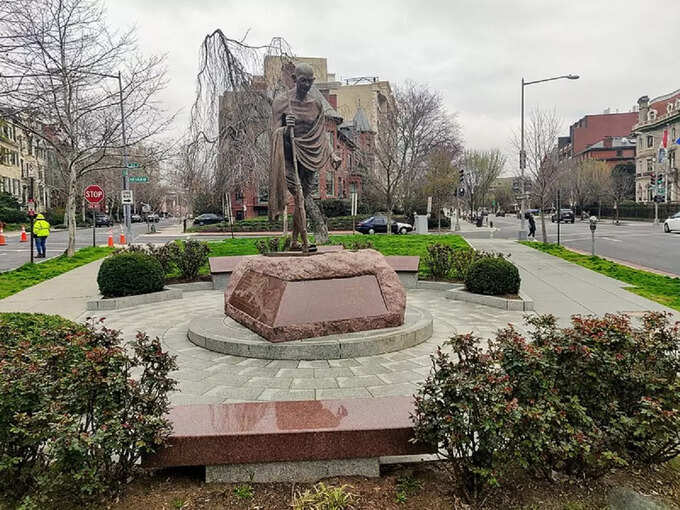 You must have seen this beautiful statue of Gandhiji many times in the posture of walking with a stick. This statue is installed in Washington DC, USA. Actually, there was a gift to America from the Indian Council for Cultural Relations. On 16 September 2000, when Atal Bihari Vajpayee went on a visit to America, this statue was given as a gift to America. You can see this statue right in front of the Indian Embassy on Massachusetts Avenue.
Mahatma Gandhi Statue, New York, USA –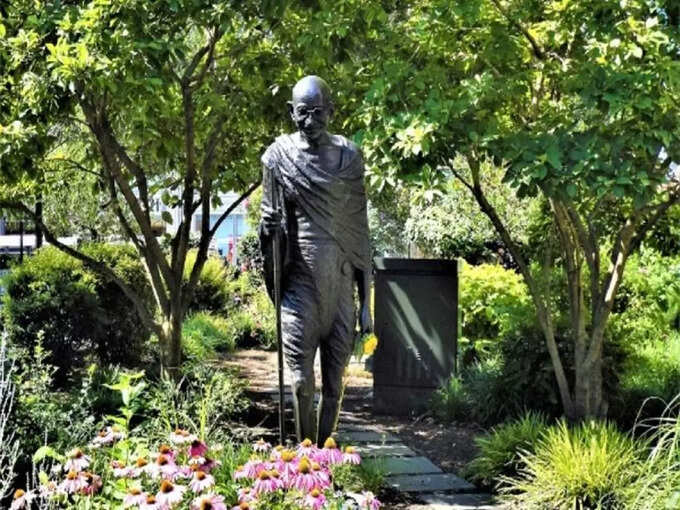 A large statue of Mahatma Gandhi stands on Union Square in Manhattan, New York. This bronze statue 8 feet high was made by Kantilal B Patel.
MK Gandhi, Johannesburg –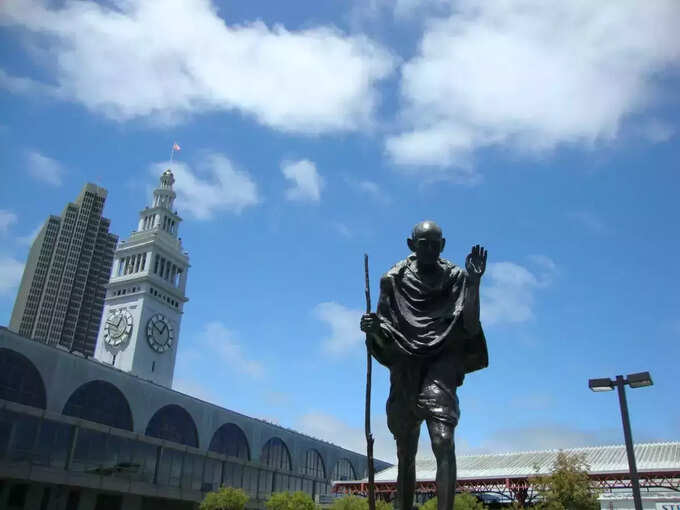 The bronze statue of Mahatma Gandhi is located in Gandhi Chowk, Johannesburg. The statue depicts the Indian hero of non-violence as a youth. The statue was inaugurated by the Mayor of Johannesburg on 2 October 2003.
Apart from this, two statues of Mahatma Gandhi are also installed in Sri Lanka, Canada, Italy, Brazil and Australia. Here Bapu remains a symbol of truth and non-violence even today.
If you want to promote your Tour offer/package on our website, then please share your information, I will add on website OnlineTourGuide.in.