Everyone likes to walk amidst the lush greenery and cool breeze. To calm the mind and take a break from the daily lifestyle, everyone needs a nice vacation somewhere in the middle of nature. Natural place helps in giving positive vibes to our mind and removes every stress of the person. One such place is present in Himachal, which remains on the top among the tourists for visiting the holiday.
We are talking about Jibi which is situated in the Tirthan Valley. Dense deodar forests, serene freshwater lakes and ancient temples make this place worth visiting. Do you know that there is also a mini Thailand in Jeebee, because of which this place is also known as Mini Thailand of India. If you are planning to travel with your wife, then once you know about the places here.
Jalori Pass – Jalori Pass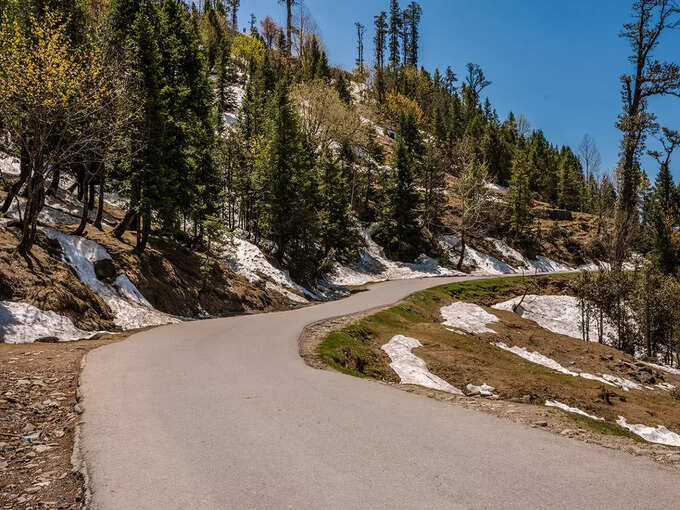 Nestled in the peaks of the northern Himalayas is the Jalori mountain pass, which lies between the districts of Kullu and Shimla. If you have seen the Bollywood movie "Yeh Jawaani Hai Deewani", then you would definitely recognize this place that Deepika and Ranbir pass through while trekking. The pass opens in the second week of March and closes in December due to snowfall. Jalori Pass situated at an altitude of 10,800 ft above sea level is located at a distance of 5 km from Shoja.
Jibhi Waterfall – Jibhi Waterfall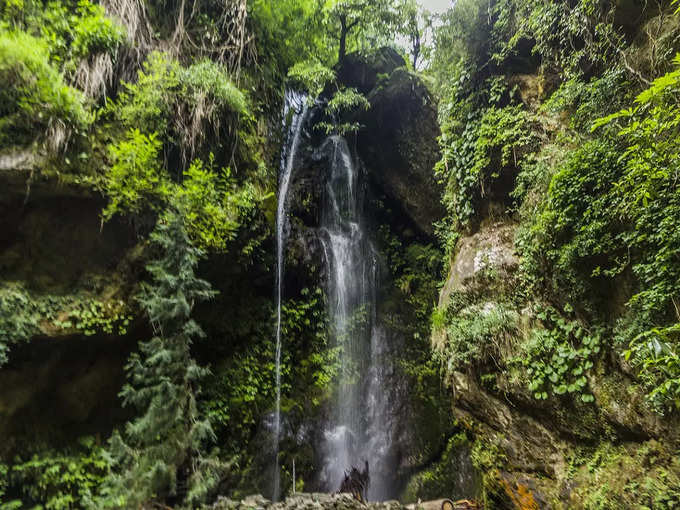 Jibhi Waterfall is hidden inside the jungle, which you will not be able to see unless you go deep inside the jungle. These waterfalls are hidden inside the forest. Falling water sounds like a music, hearing and seeing which a person becomes mesmerized. There is also a small wooden bridge here, which connects the two banks of the water stream coming out of the mountains. If you want to sit in peace and enjoy nature, then definitely come here once.
Chehni Kothi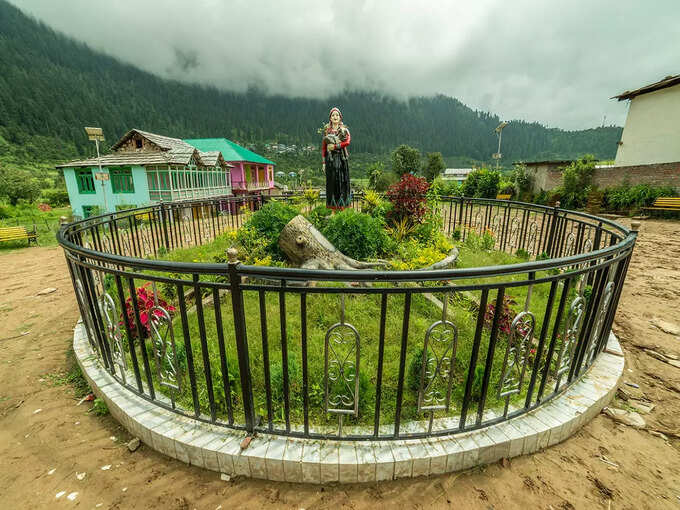 Built by Raja Dhadhu in the 17th century, this tower is huge. The tower is constructed in the historical Kullu/Kangri architectural style using wooden and stone planks to form a strong and interlocked grid. There is a small makeshift shack nearby, which serves piping hot tea and heart-warming Maggi.
Mini Thailand – Mini Thailand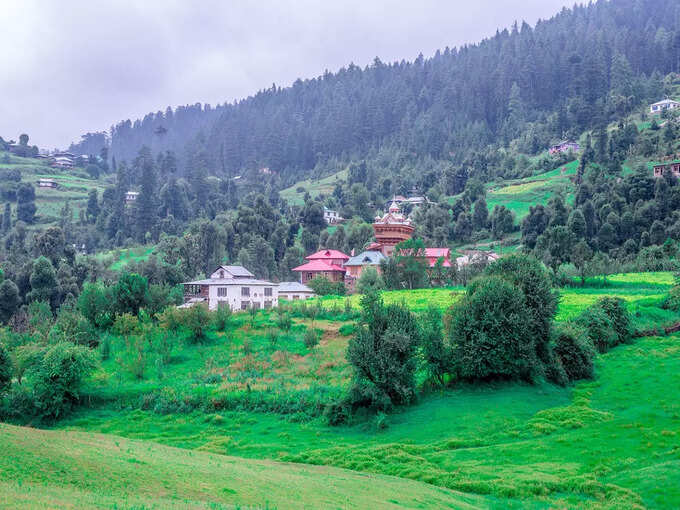 You must have heard about Thailand outside India now, but ever heard about Mini Thailand in the country itself? Yes, there is also a place in Himachal's Jeebi by the name of Mini Thailand, which looks exactly like the island of Thailand. Tirthan is a rock built on the banks of the river, looking at the combination of the river flowing along its banks, it seems that this is the whole of Thailand. There are two huge boulders in the shape of a hut which make this area particularly special. You can reach this place on foot.
Things to do in Jibhi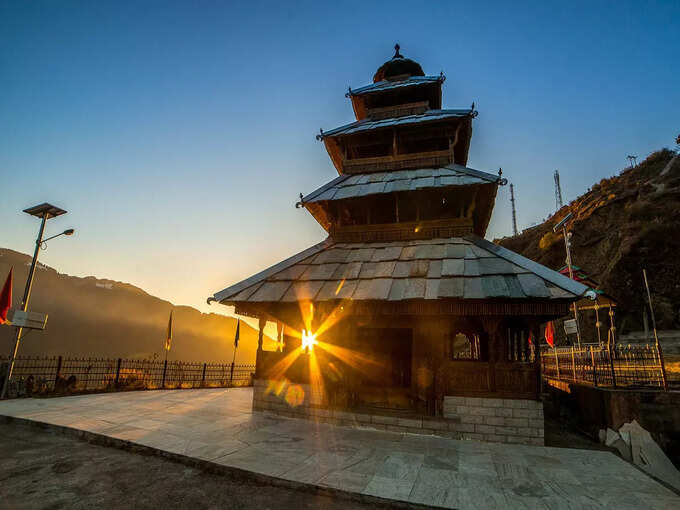 There are so many things to do in Jibhi, who wouldn't want to enjoy the natural beauty of this place. Here you can enjoy camping, hiking, fishing, bird watching. Not only this, there are also many cafes and restaurants where you can go to taste delicious food, such as Hari Om Cafe, Mother's Cafe, Jibhi Delight Cafe, Tea Stalls where you can eat the food of your choice.
How to reach Jibhi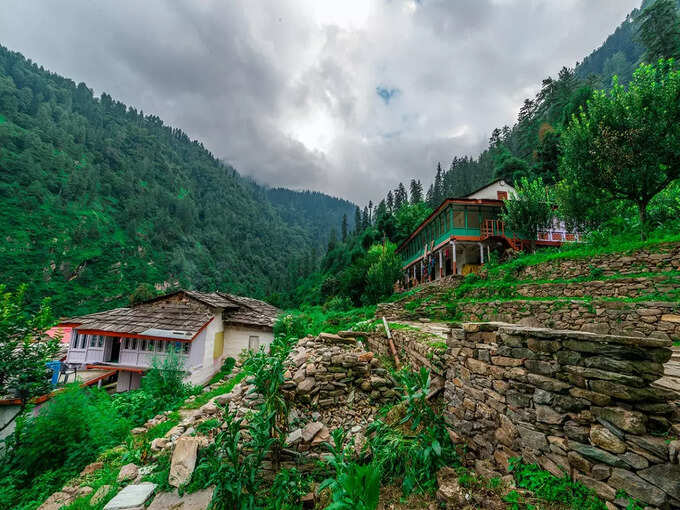 Air: The nearest airport to Jibhi is Bhuntar Airport near Kullu which is at a distance of 60 km. Rental cars are easily available from there which will take you to your destination.
By Rail: The nearest railway station is at Shimla which is about 150 km from Jibhi. From there one can easily hire a car which will take you to Jibhi.
By Road: Buses are available from Delhi at regular intervals which will drop you till AUT. There are direct buses available from Aut to Jibhi. You can rent a car from Delhi or take your own car.
If you want to promote your Tour offer/package on our website, then please share your information, I will add on website OnlineTourGuide.in.