The Mahakal temple of Ujjain is in discussion these days. The reason is the redevelopment of the Mahakal corridor. Keeping in view the faith of the devotees towards the Mahakal temple, the corridor is being fully developed. The work of the first phase of the corridor of the Mahakal temple is almost over. Prime Minister Narendra Modi is going to inaugurate it on 11 October. Its grandeur can be estimated from the fact that the government is investing about Rs 800 crore on its development. That is, now whenever you go to Ujjain the next time, you will find the look of the Mahakal temple completely changed. This corridor being built in the wonderful and supernatural Mahakal temple will be the center of attraction among the devotees. (Photo Credits: Navbharat Times)
800 meter mural wall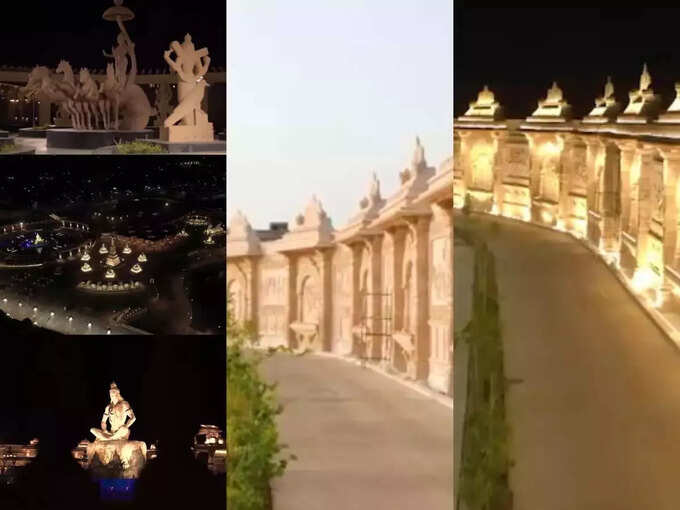 An 800 meter mural wall is being built here. The government is also setting up a facilitation center for Rs 23.90 crore. The facility can accommodate about four thousand devotees. The center will also have a class room with luggage storage apart from 6000 mobile lockers.
The development of the first phase has been done –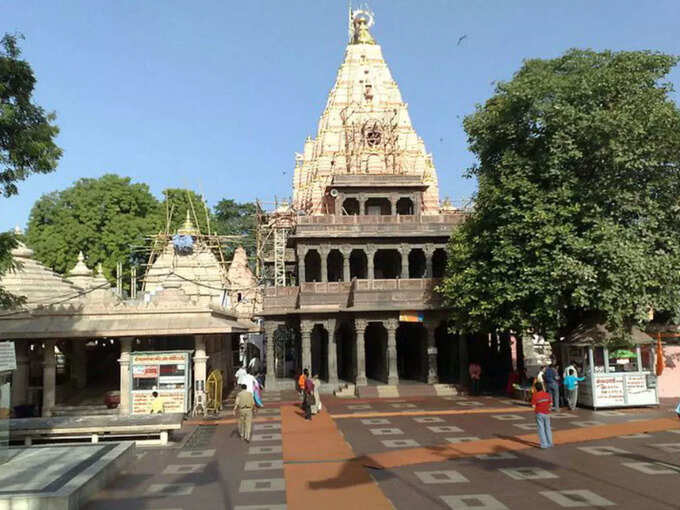 The work of the first phase has been completed. In which Mahakal Path, Mahakal Vatika, Mahakal Plaza, Midway Zone, Mahakal Theme Park have been developed. In the second phase, Maharajwada, Rudra Sagar renovation, banks of Chhota Rudra Sagar lake, beautification of Ram Ghat, parking and tourism information centre, Hari Gate bridge and railway underpass widening, footbridge over Rudra Sagar, Mahakal Gate, Bagh-Bagh Marg, Rudra Sagar Western Road and Mahakal Access Road will be taken up. Let us tell you that the first phase of this corridor has been completed in 316 crores.
Country's first night garden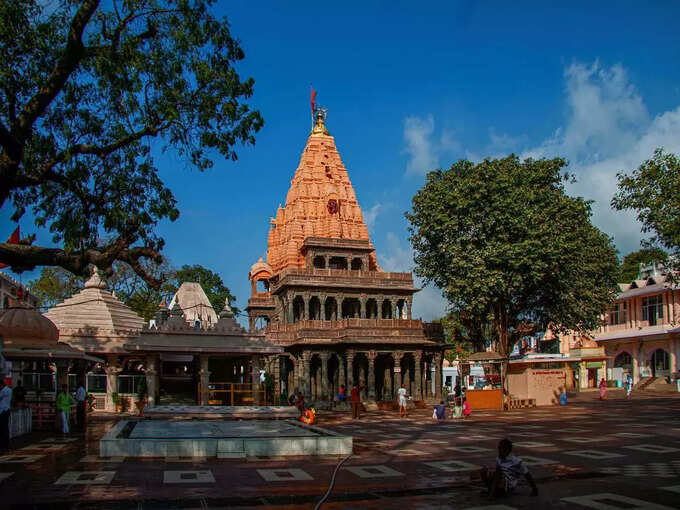 There are total 108 pillars in this corridor. On which various mudras of Lord Shiva have been made. This corridor is decorated with beautiful lighting and sculptures. The country's first night garden is also being built in the Mahakal corridor. Where about 200 idols related to Lord Shiva will be installed.
You will know about the idols from the QR code –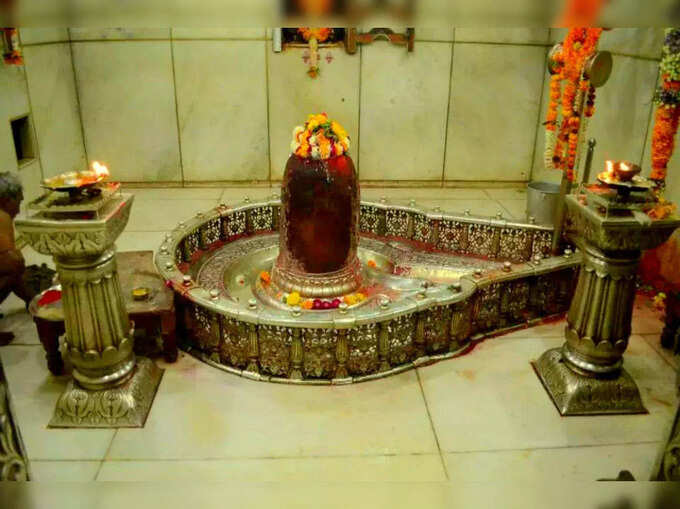 Here devotees will get a chance to know about the stories related to Lord Shiva. Here you will be able to see the huge statue of Nandi with the Saptarishi, Navagraha Mandal, Tripurasur slaughter. If you want to know in depth about these idols, then you have to scan the QR code.
Sculptures made at a cost of 45 crores –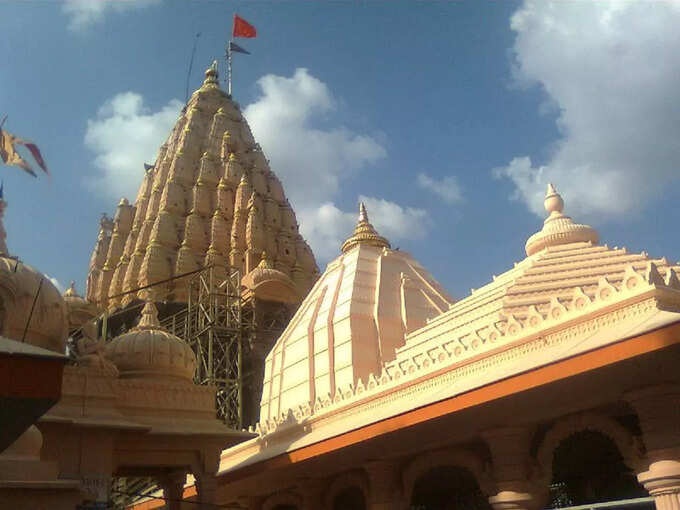 The cost of the idols being made in the corridor under this smart scheme is about 45 crores. Which is being embodied by the artists of Gujarat and Rajasthan. It would be surprising to know that 18000 big saplings have been planted in the corridor. For this, Rudraksha, Belpatra and Shami saplings have been imported from Andhra Pradesh. (Photo Credits: wikimedia commons)
Country's longest corridor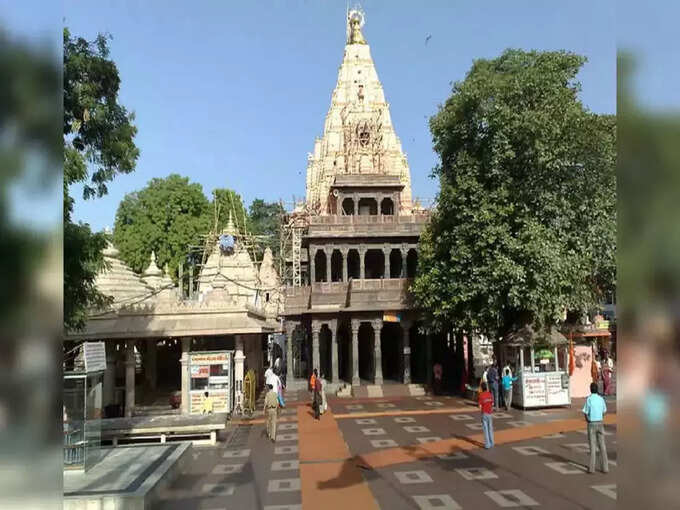 The corridor of Mahakaleshwar temple is believed to be the longest corridor in the country. It is 920 meters long while the length of Kashi Vishwanath Temple of Varanasi is 300 meters. It will take a person about five hours to walk the entire corridor.
1 lakh devotees will be able to have darshan in an hour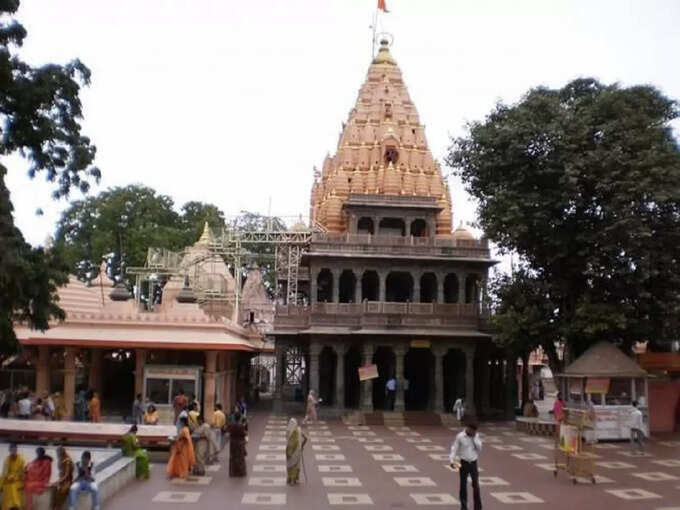 This temple is being made open from all sides. The corridor is being designed in such a way that even if there is a crowd of one lakh people, devotees will have darshan in 30 to 45 minutes.
If you want to promote your Tour offer/package on our website, then please share your information, I will add on website OnlineTourGuide.in.