With the start of the month of October, festivals are full of festivals, one after the other, festivals are approaching so fast that people are not even getting the time to prepare. With the arrival of the festival, holidays are also getting enough, some are going for a three-day holiday with a weekend off, while some are looking for a chance to take a day off. If you also have time and want to spend some time in peace away from the hustle and bustle of the cities, then once go out on a holiday to these places near Delhi. Taking a trip before Diwali will surely freshen up your mood.
Ziplining on the Aravalli Mountains of Neemrana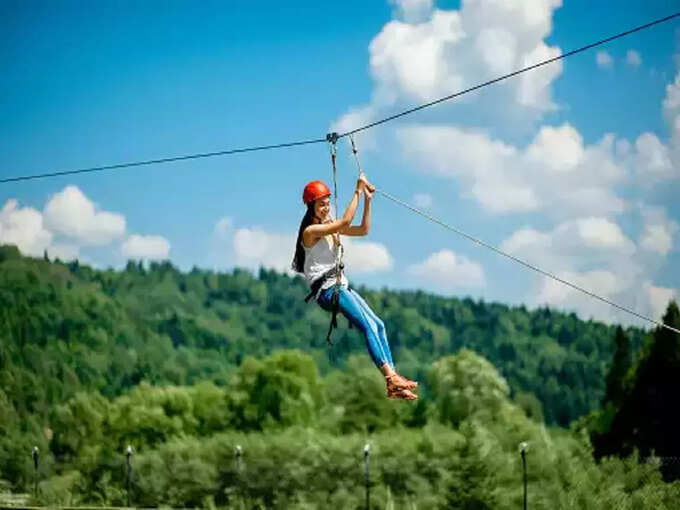 Close to the Delhi-Jaipur National Highway and less than three hours from Delhi by road, Neemrana Fort-Mahal has become a favorite destination for Delhiites. You can enjoy zip lining here amidst the beautiful architecture, swimming pool, views of the Aravalli hills. The ancient 15th-century fort also has a special vintage car ride that you can sit in and walk around the area. One can see Neemrana stepwell next to the fort, enjoy the evening with camel ride and music in the hotel. Ziplining costs Rs 1200 for two people.
Enjoy the peace of the mountains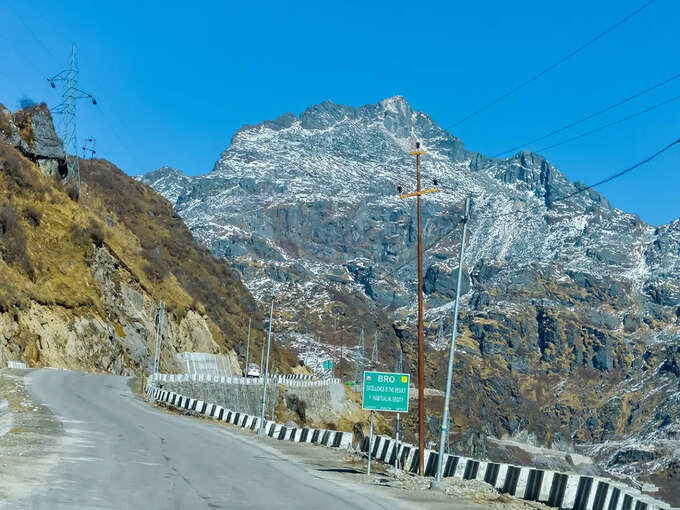 To have fun before Diwali, you can enjoy spa therapy and the fresh air of the hills. One can relax at Shimla's Wildflower Hall, which offers everything from massages and facials to Himalayan river stone therapy. But do not miss the opportunity to enjoy mountain backing and nature before enjoying the spa therapy.
The history of Amritsar is special –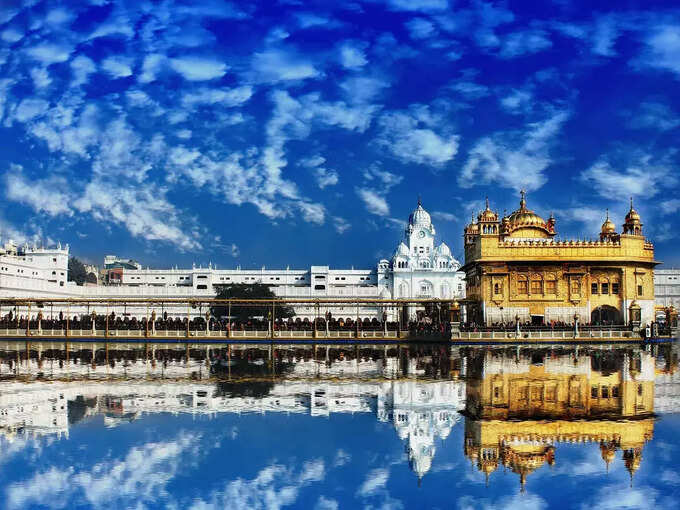 It takes an hour by flight from Delhi to Amritsar, where you can get to know the culture of the city and taste the delicious kulchas. Amritsar is also known for its Golden Temple, the Jallianwala Bagh here also comes on top of the places to visit. Not only this, Baga Border is also the perfect place to visit. Some beautiful dupattas and shoes are also available in the hall gate here, which you can buy.
Enjoy the wildlife of Jim Corbett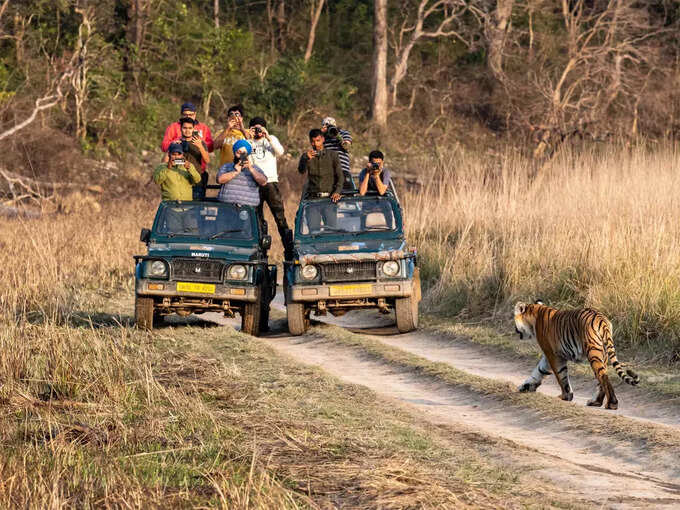 5 hours away from Delhi, Jim Corbett is best for wildlife lovers. Elephants, bears, deer, langurs, leopards, hundreds of bird species will be seen in the population of the forests here. There are also many options to stay here, you can enjoy Jim Corbett's night at places like camping, resorts, hotels. Do not forget to take photos while doing jungle safari, you will remember the fun of adventure before Diwali.
Rafting and Bungee Jumping in Rishikesh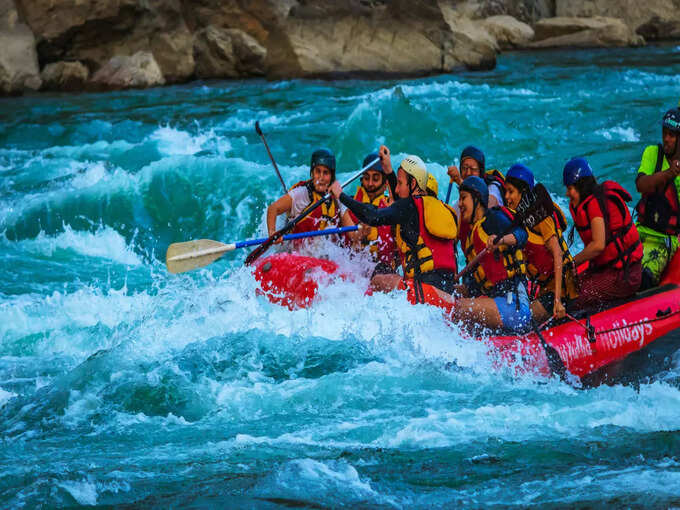 You can also visit Rishikesh to get away from the noise pollution of Diwali in Delhi. While the noise of firecrackers will harm your ears, the noise of river Ganges will give immense relief to your ears, heart and mind. You do not just sit on the banks of the Ganges, here you can also do some adventures, like rafting, kayaking, zip-lining, bungee jumping etc. There are also more than 20 Roop course activities.
If you want to promote your Tour offer/package on our website, then please share your information, I will add on website OnlineTourGuide.in.