Jaipur is as beautiful as it looks, the places here are equally beautiful. The places of this city are so luxurious and royal that everyone's mind goes to visit here on seeing it. Let us tell you, Jaipur is also known as Pink City. People come to this colorful city not only to roam around, but many couples also choose this place for pre wedding shoots. The wedding season is about to start, if before that you also want to do a pre wedding and are looking for a perfect location, then let us tell you about the places in Jaipur where you can do a pre wedding shoot.
(Photo Credits: TOI.com)
Amber Fort – Amber Fort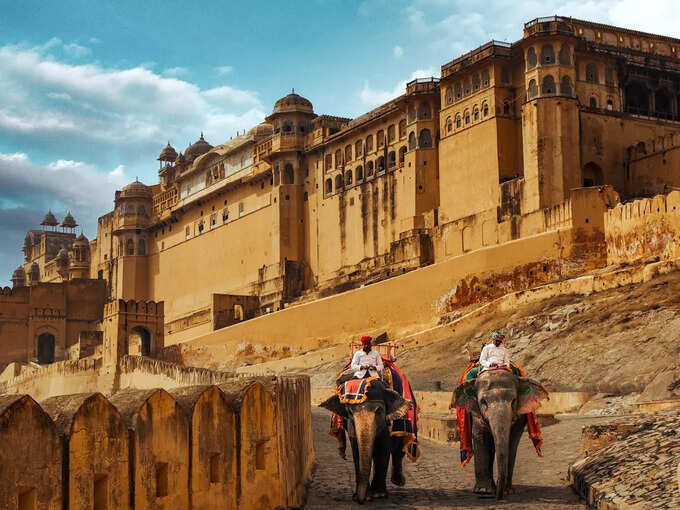 If you want to see an example of beauty, then definitely go to Amer Fort in Jaipur. Couples can get great photography done here wearing royal clothes. The photos taken hand in hand from every corner look very beautiful in the album. There is no better location than Jaipur for pre wedding shoot.
Opening Hours: 8:00 am to 5:30 pm
Photoshoot charges: Rs 50 for stills and Rs 100 for videos
Location: Devisinghpura, Amer, Jaipur
Neemrana Fort – Neemrana Fort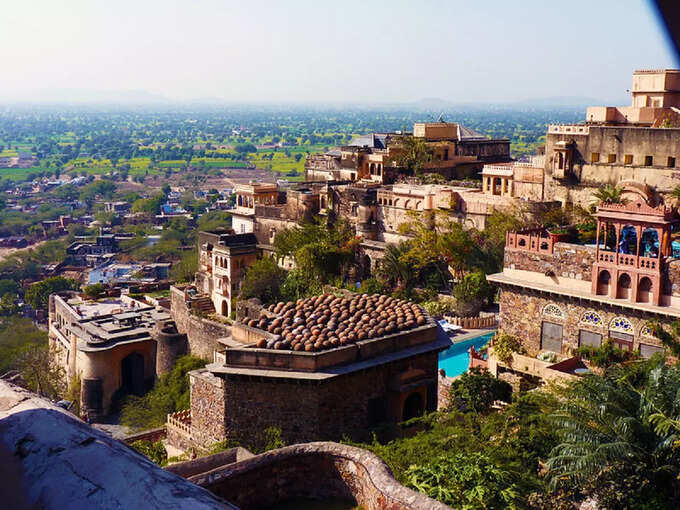 Nestled in the Aravalli hills, Neemrana is perfect for romantic photos. The pool, hanging garden, furniture and sculptures from colonial times add tremendous beauty to the photos. Neemrana is one of the most popular pre wedding shoots in Jaipur. Given below are the cost of pre wedding shoots in Jaipur at this attractive location. Although the price of this package may change, then once you get information by visiting the website of Neemrana Fort.
Pre-Wedding Shoot Packages:
Pahari Fort-Kesroli: Rs 30,000
Tijara Fort-Palace: Rs 40,000
Neemrana Fort-Palace: Rs 40,000
Chomu Palace – Chomu Palace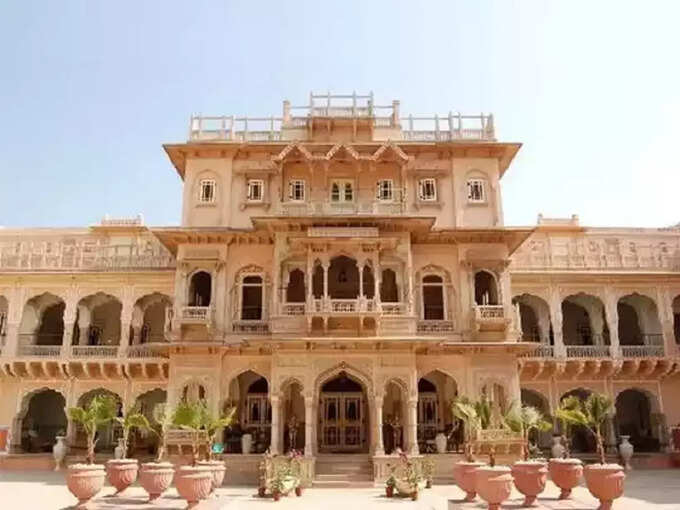 Everything about Chomu Palace is quite grand and interesting. Couples love such places with kings and emperors. Let us tell you, many Bollywood films have also been shot at this place. This historical palace has been prepared by mixing it with modern style. This palace is one of the most photographed places in Jaipur, which you should not miss at all.
Per Person: Rs 1000
Location : Sikar Road, Naya Bazar, Chomu
Taj Rambagh Palace – Taj Rambagh Palace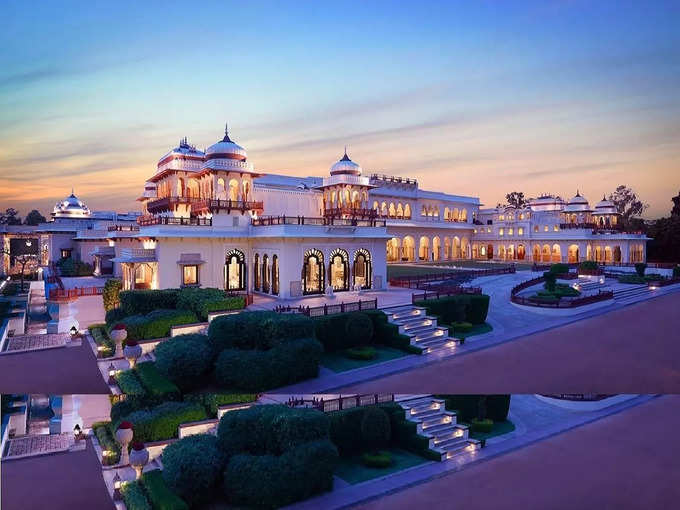 If you want a perfect royal pre wedding shoot in Jaipur, then Taj Rambagh Palace should also be on your list. Mughal Gardens, sandstone tombs, one by one ancient paintings help to give a unique look to this place. The charming paintings on the walls inspired by Mughal and Rajasthani styles will leave couples mesmerized. This palace is also perfect for pre wedding.
Entry Per Person: No Fee
Location : Bhawani Singh Road, Rambagh, Jaipur
Albert Hall Museum – Albert Hall Museum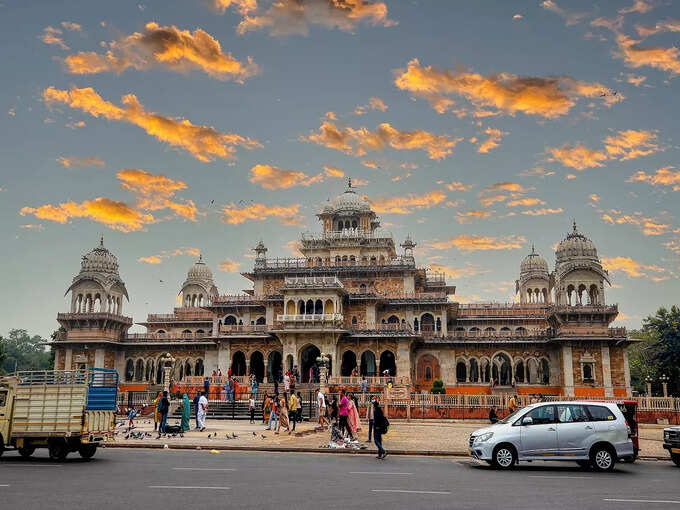 Located amidst the gardens of Ram Niwas Bagh, the Albert Hall Museum is a very beautiful museum, whose intricate design will add beauty to the wedding photos. Although shooting is not allowed inside the museum, so photographers mostly shoot in front of the museum and in the lush green Ram Niwas Bagh. This museum is one of the best pre-wedding places in Jaipur.
Opening Hours: 9:00 am to 5:00 pm
Location: Museum Road, Ram Niwas Garden, Kailash Puri, Adarsh ​​Nagar, Jaipur
If you want to promote your Tour offer/package on our website, then please share your information, I will add on website OnlineTourGuide.in.