From January 6, 2023, the bath of Magh Purnima, this fair has already started in Prayagraj. Let me tell you, the last day of the fair will be on 18 February 2023 i.e. on the day of Mahashivaratri. In the Magh Mela, devotees from sadhus to devotees come to take a dip at the Triveni Sangam of Ganga-Yamuna and Saraswati for one and a half months. The Magh Mela held in Prayagraj is also known as Ardh Kumbh Mela. In this, the Kalpavasi stay on the banks of the Sangam for 45 days. It is believed that one who comes to take a bath on this special date gets rid of all his sins. Let us give you more information about this fair.
(Photo courtesy: pexels.com)
Next bath of Magh Mela –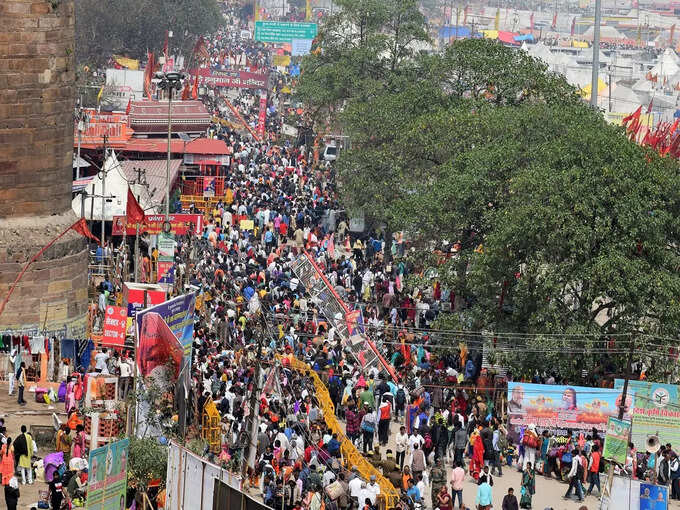 The first bath of Magh Mela 2023 was started from January 6, the full moon day of Paush month. The first bath of Magh Mela was done on 6 January on the day of Paush Purnima. After this, the second bath will be done on Makar Sankranti festival from 14 to 15 January. After the last day of the fair on Mahashivaratri on February 18, Mauni Amavasya will be bathed on February 21, 2023. If you are known for bathing in Magh Mela, then you can do your planning in these days.
What is the meaning of Kalpavas in Magh Mela?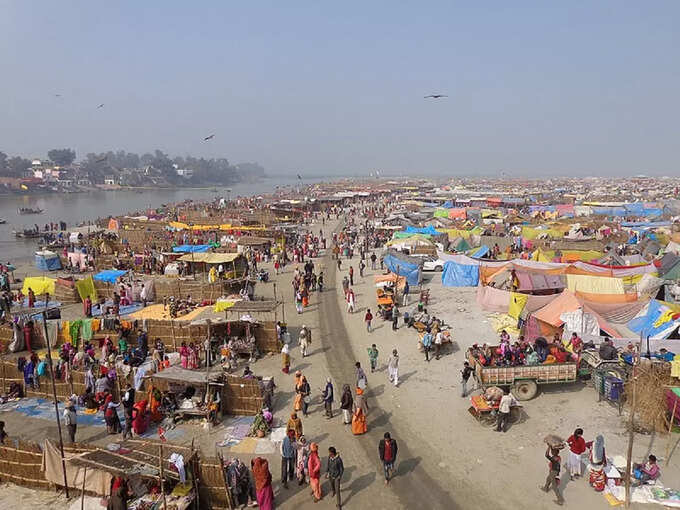 Magh Mela is a Hindu religious festival. It is organized to celebrate the creation of the universe by Lord Brahma. It is believed that those who observe Kalpavas during this time, all their sins committed in their previous births are washed away. They also get freedom from the cycle of birth and death. Tell me, those who do Kalpavas are called Kalpavasi.
Crowds of Naga sadhus are seen –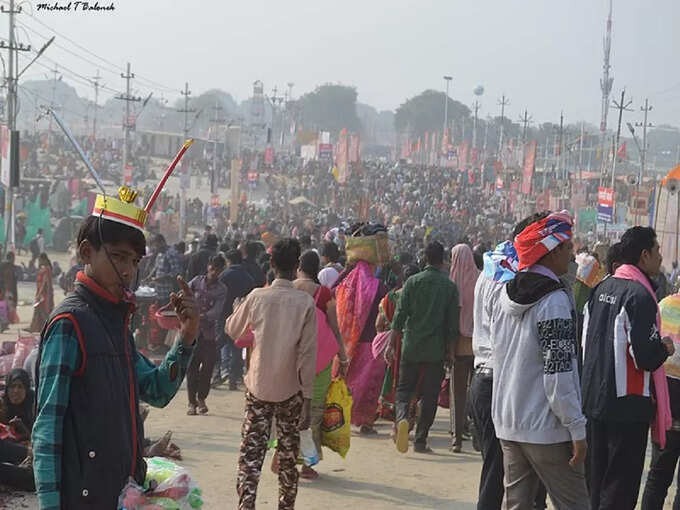 Naga sadhus will also be seen in the Magh Mela which lasts for one and a half months. Those saints who are not seen anywhere for years, they also come to take bath at Sangam in these days. Tell me, Naga sadhus are full of secrets, they don't mix with anyone much, they live in naked state on Himalayas for whole year.
Arrangements made for the passengers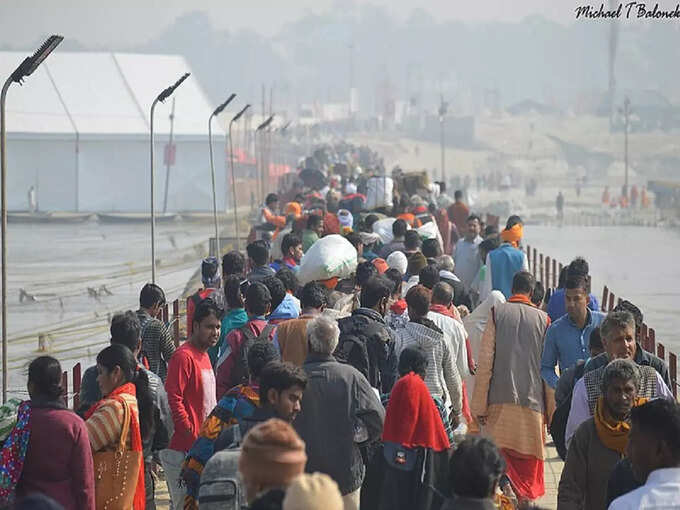 All kinds of arrangements have been made for the pilgrims to take bath in the Magh Mela. Arrangements have been made for 2500 people to stay in every hotel or ashram. About 10,000 passengers can stay at Prayagraj Junction. Along with this, arrangements have also been made for inquiry counters, ticket counters, train timing display boards, drinking water, lights and toilets in the shelters.
How to reach Prayagraj – How to reach Prayagraj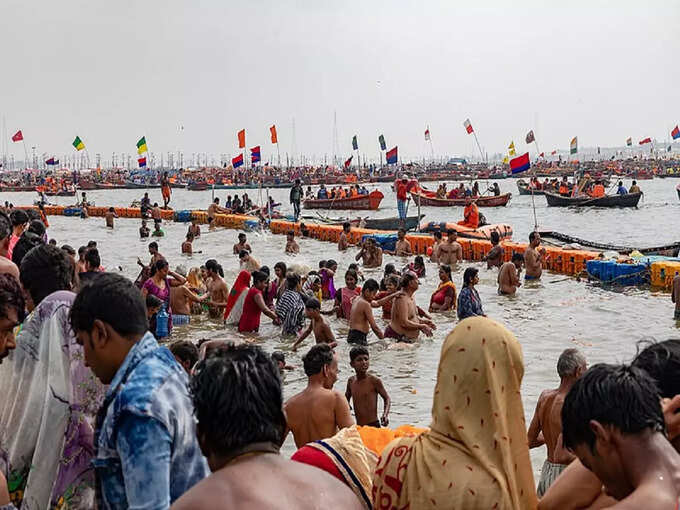 How to reach Prayagraj by air: Prayagraj has its own airport. It is only 12 km away from the main city. Other nearby airports are at Varanasi, Lucknow and Kanpur. You can easily book flights to Prayagraj.
How To Reach Prayagraj By Rail: Prayagraj Junction is one of the major junctions in northern India and there are many trains that connect it to many other places like Delhi, Mumbai, Lucknow, Bhopal, Kolkata and Jaipur. The four important railway stations of the city are City Station at Rambagh, Daraganj Station, Prayag Station and Allahabad Station.
How to reach Prayagraj by road: Prayagraj is 207 km from Kanpur, 238 km from Lucknow, 633 km from New Delhi, 677 km from Bhopal and 686 km from Jaipur. Even here you can easily reach with the help of Uttar Pradesh transport.
FAQ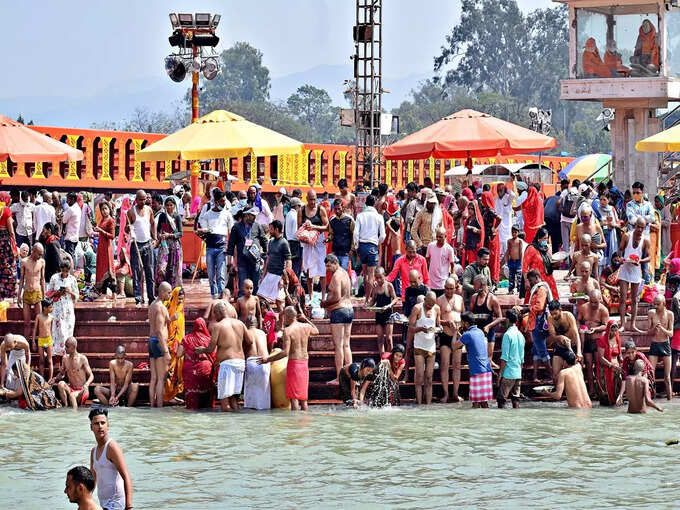 1. Arrangement for Magh Mela parking?
Parking arrangements will be made for two wheelers and four wheelers coming from the cities.
2. Help Desk in Magh Mela?
6 help desks have been made for the convenience of the people in Magh Mela, in case of any problem, you can contact here.
3. Arrangement for stay in the fair?
A 500-bed dormitory has been prepared for the fair. Any passenger can stay in it. You have to pay for this.
If you want to promote your Tour offer/package on our website, then please share your information, I will add on website OnlineTourGuide.in.