The festive season is on. In this season people go to the hill station for a vacation. There are many hill stations across the country, which are known for their beauty. A large number of people go to the hill and have a picnic. If you also want to visit the hill station in the festive season, then you can plan for McLeodganj. McLeodganj is the perfect destination in terms of peace and relaxation. Along with this, it is also one of the best destination in Himachal Pradesh in terms of beauty. Come, know everything about McLeodganj-
Jagran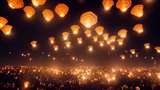 Diwali Celebration: Apart from India, the festival of Diwali is celebrated with great pomp in these countries as well.
Mcleodganj
McLeodganj is known by many names. It is also known as Mcleod Ganj. Ganj literally means neighborhood in Hindi. This beautiful city is located in the Kangra district of Himachal Pradesh. The city is named McLeodganj after Friel McLeod, the governor of Punjab during the British period. The elevation of McLeodganj is 6,831 feet above sea level. McLeodganj is situated in the Dhauladhar mountain range. Its maximum altitude is 18,500 feet. The name of its summit is Hanuman Tibba.
According to historians, the Dalai Lama lives in McLeodganj. The Dalai Lama temple is also located here. Monks in large numbers will be seen gathering meditation and knowledge in McLeodganj.
Kareri Lake located in Dhauladhar is a tourist destination. This lake remains covered with snow in winter. On the banks of this lake is situated the temple of Lord of Gods, Mahadev. It is a fresh water lake. A large number of tourists come to visit Kareri Lake and have picnics.
If you are a coffee drinker and cannot live without coffee, then you can enjoy coffee at Shiva Cafe. This cafe is near Bhagsu Falls. Walking distance of Shiva Cafe from Mcleodganj is 40 mins. Simply put, after 40 minutes of trekking, you can reach Shiva Cafe.
If you want to promote your Tour offer/package on our website, then please share your information, I will add on website OnlineTourGuide.in.