The history of India is very rich and ancient. Many King Maharajas came here, who built big forts with great beauty. There are many such forts in India, which are now in ruins, but there are some which are still standing with glory for hundreds of years with the same beauty. Let us tell you today about those huge forts of India, after knowing about which you will be very proud, as well as go for a walk.
Mehrangarh Fort, Jodhpur – Mehrangarh Fort, Jodhpur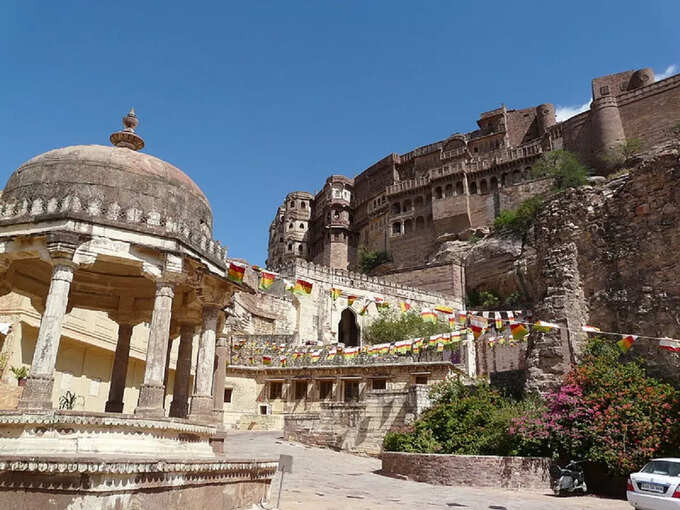 Mehrangarh Fort, India's largest, is situated at a height of 410 feet. Spread over a vast area of ​​1200 acres, this fort has been well preserved, even today this fort remains the pride of Jodhpur with its full glory. With impressive architecture, the fort is well done, making it a must-see for tourists.
Gwalior Fort, Madhya Pradesh – Gwalior Fort, Madhya Pradesh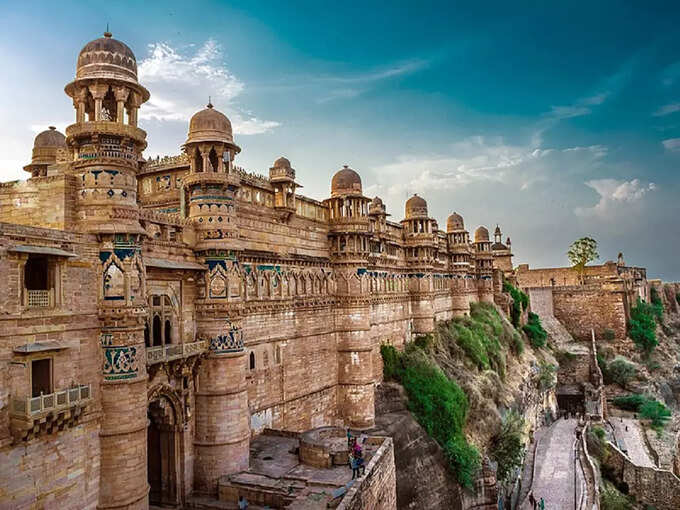 Gwalior Fort is a magnificent fort situated on top of a hill, and no concrete evidence has been found about how it was built. It is believed that Suraj Sen built this fort, and he named it after a saint who cured his leprosy. And if we talk about the records, in the later years the fort was captured by Huns, Tomars, Mughals and Marathas. Surrounded by sandstone walls, this fort is a splendid example of the royalty of ancient India.
Red Fort, Delhi – Red Fort, Delhi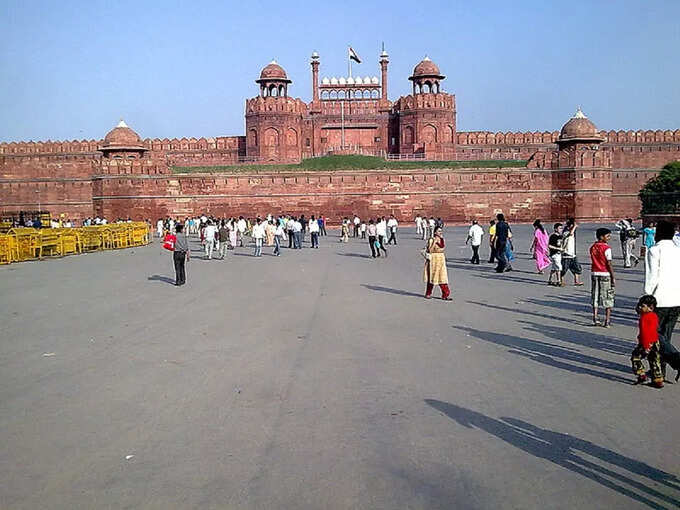 It is undoubtedly one of the most iconic monuments in the country, having been constructed in the 17th century. It is built from red sandstone, and hence is commonly known as Red Fort. The fort complex is quite large, and has many attractions like Diwan-i-Khas, Diwan-i-Aam, Nahar-e-Behisht and Moti Masjid. Coming here, you will get to see a good mix of Indian and Persian architecture.
Agra Fort, Agra – Agra Fort, Agra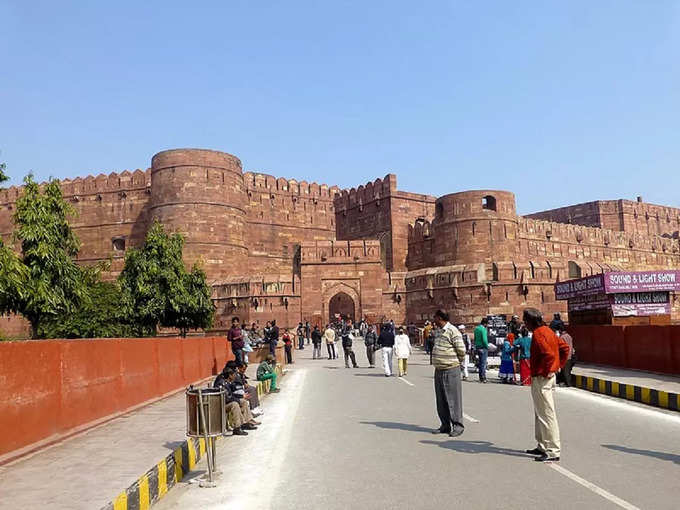 This historic Agra Fort was built around 1573, and served as the royal residence of the Mughal kings until 1638. If we look at the records, then this is the only fort in the country, where all the Mughal emperors live. Spread over an area of ​​94 acres, this structure originally belonged to Ibrahim Lodi but was later captured by Babur after the battle of Panipat. The structure serves as one of the finest examples of Indo-Saracenic architecture, which beautifully showcases the skillful workmanship of the artists.
Golconda Fort, Hyderabad – Golconda Fort, Hyderabad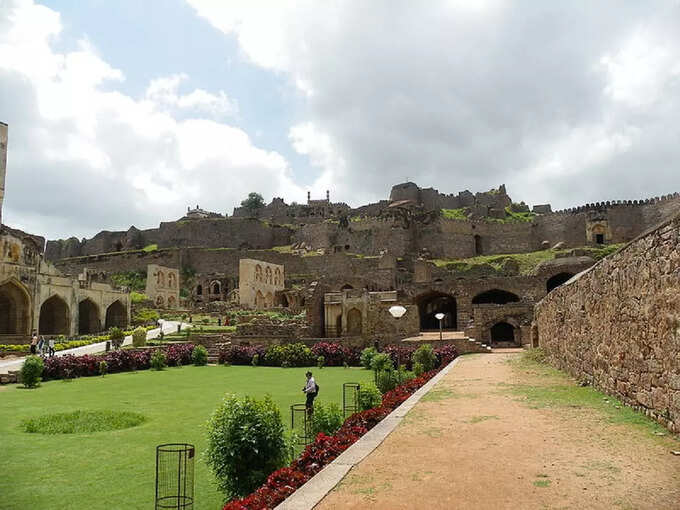 This 12th century fort is one of the major tourist attractions of Hyderabad, and it attracts tourists from far and wide with its attractive architecture. The fort was rebuilt by various Qutb Shahi rulers in the 16th century. The Golconda Fort is believed to have produced some of the finest diamonds in the world and had a huge vault where the Kohinoor and other diamonds were kept. This fort is also known for its beautiful architecture, here the whole fort resonates with a light sound at the entrance.
Lohagad Fort, Pune – Lohagad Fort, Pune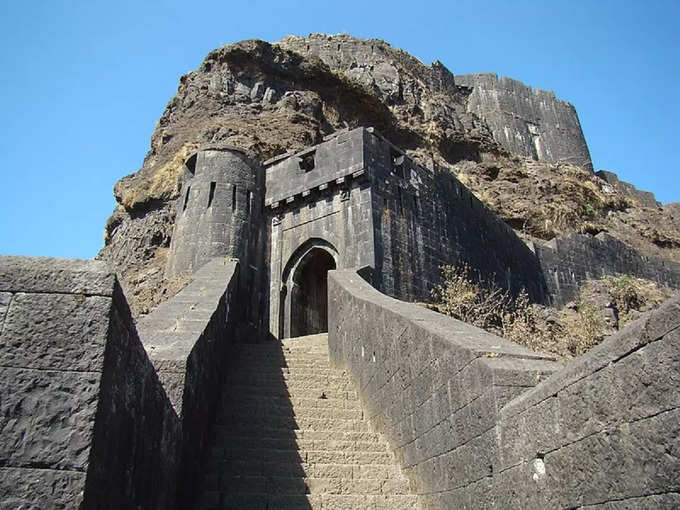 Situated at an altitude of 3400 feet, it is situated close to Lonavala, a UNESCO World Heritage Site, and offers a majestic structure and beautiful charm of traditional Indian architecture. Built around the 18th century, this massive fort is today a perfect trekking point for nature and adventure lovers. This fort is surrounded by beautiful hills.
Amer Fort, Jaipur – Amer Fort, Jaipur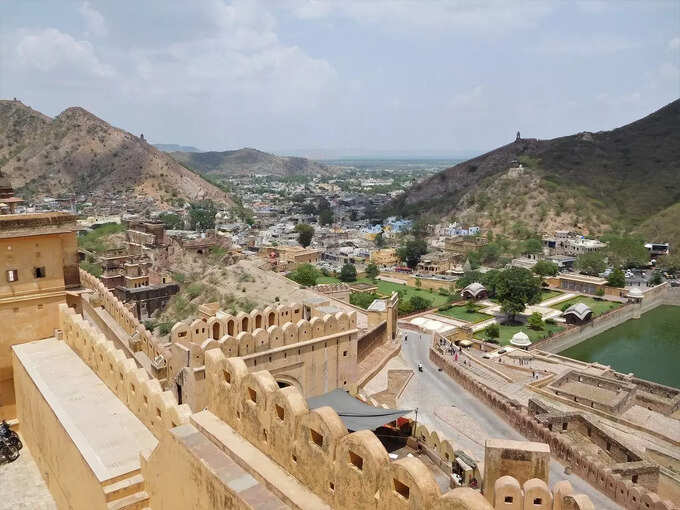 Perched on a hill, the historic Amer Fort is situated right next to the Maota Lake. The fort is also a UNESCO World Heritage Site and is named after the temple of Ambikeshwar, which is situated on top of the eagle mound. Made entirely of red stone, the Amer Fort boasts of an architecture that attracts every tourist who visits here.