After seeing a steady decrease in the cases of Corona, now people are planning to get out of the house. Everyone is looking for excuses to go for a weekend or a festival holiday. If you also want to enjoy the festival of Holi in the mountains, then you can enjoy the IRCTC Himachal Delight tour package. In this package, you are being given a chance to visit Chandigarh, Manali and Shimla. Let us give you some important information related to this package.
What IRCTC is offering in Himachal package –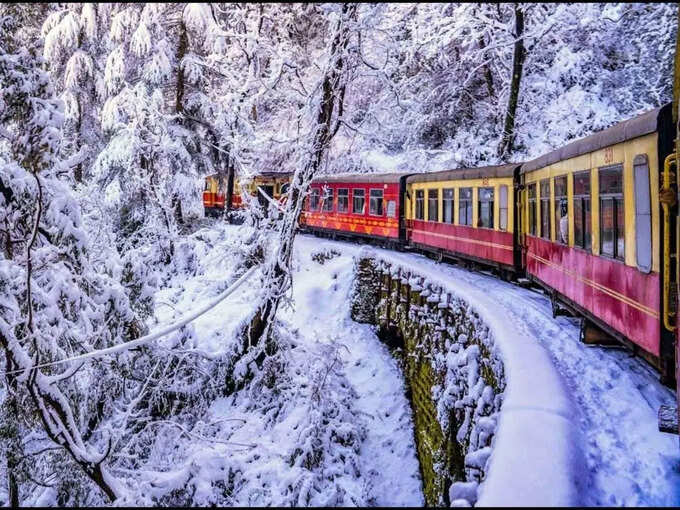 One good thing about this package is that you are being given all the facilities from flight tickets to food and lodging. If you are also planning to travel somewhere with your family, then let us tell you, this complete package is of 8 days and 7 days, which will be started from 15th March 2022.
Where will you have to take the flight and how will you reach –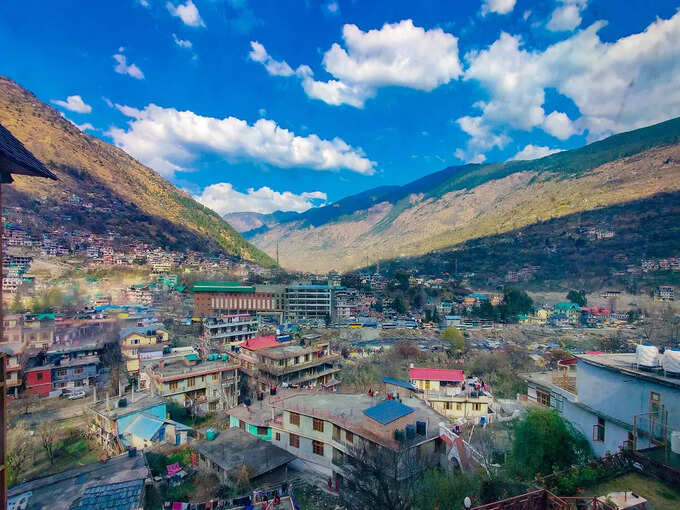 IRCTC has been covering the cheapest and most attractive places of Himachal through this Delightful Tour Package. On March 15, passengers will take a flight from Patna airport to Chandigarh. After staying here for a day, the next day travelers will leave for Shimla by road. After coming to Shimla, you will eat and drink here in the hotel. After waking up the next day after breakfast, the passengers will leave for Kufri near Shimla. After this in the evening you can see the Mall Road of Shimla. Next day you will again leave for Manali, after reaching here, you will check in at the hotel. Next morning after having breakfast you will see places to visit in Manali like Hidimba Temple, Manu Temple, Vashistha Temple Bath, Van Vihar, Tibetan Monastery and Club House. Then the next day the passengers will leave for Rohtang Pass and Atal Tunnel. On your way back to Manali you will also visit Solang Valley. The next day i.e. on March 22, the passengers will leave for Chandigarh from Manali.
Delightful Himachal Package Detail – Delightful Himachal Package Detail IRCTC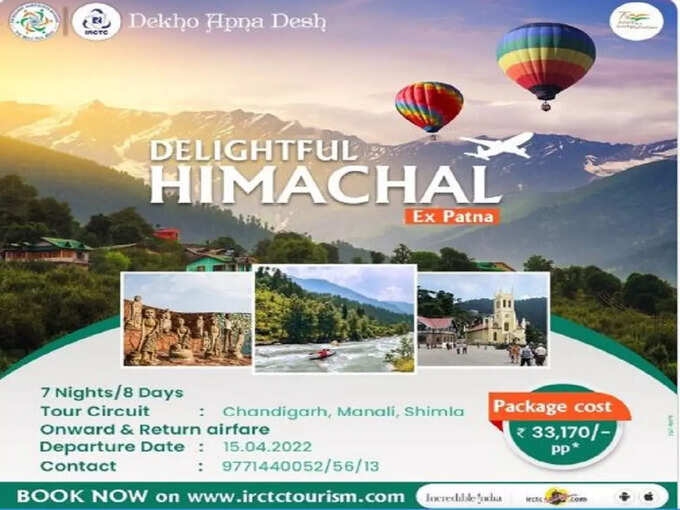 Package Name – Delightful Himachal
Traveling Mode – Flight
For how many days – 7 nights and 8 days
class – comfort
Date – 15 March 2022
Meal Plan – Breakfast & Dinner
Where – Patna
Special features of Himachal package –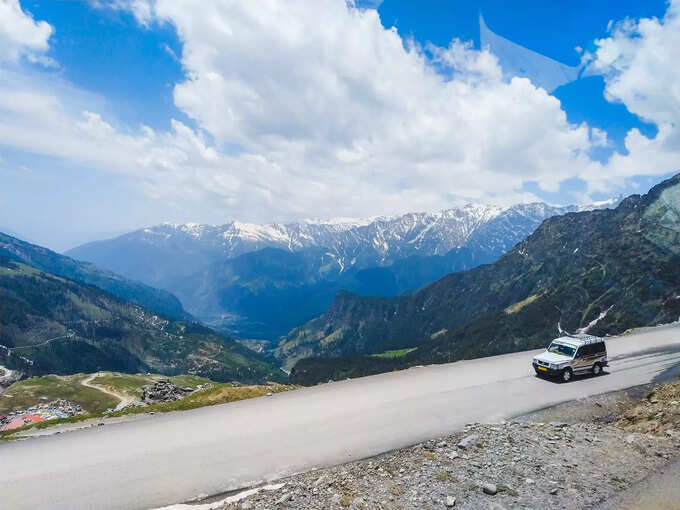 The passenger will be given the facility of flight ticket from Patna to Chandigarh.
After this, AC bus facility will also be available to Shimla and Manali.
Along with this, you will also be given the facility of breakfast dinner.
Hotel booking facility will also be available for staying everywhere.
Apart from this, you will also be given help in boarding and de-boarding at Patna Airport.
Himachal package trip cost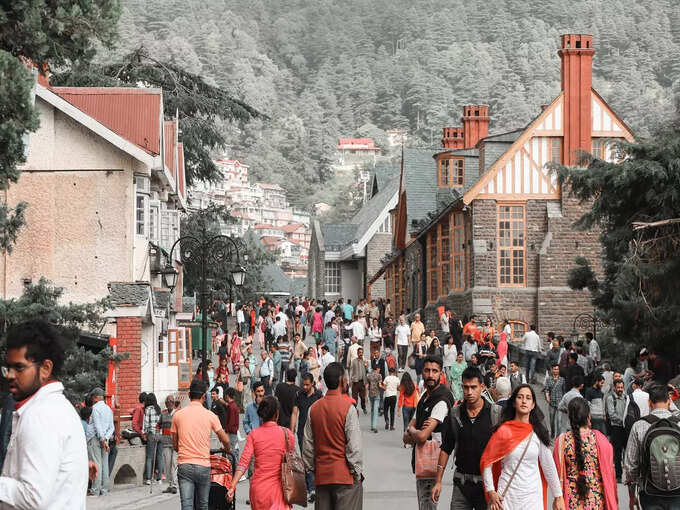 If you are going to roam alone on this trip, then it will cost you Rs 50,900.
If there are only 2 people, you will have to pay Rs 35,500.
If you are three people, together with one child, then your total expenditure will come to 33,170 rupees.
Himachal Delightful Package will start from March 15 to March 22, 2022.
Make a booking like this –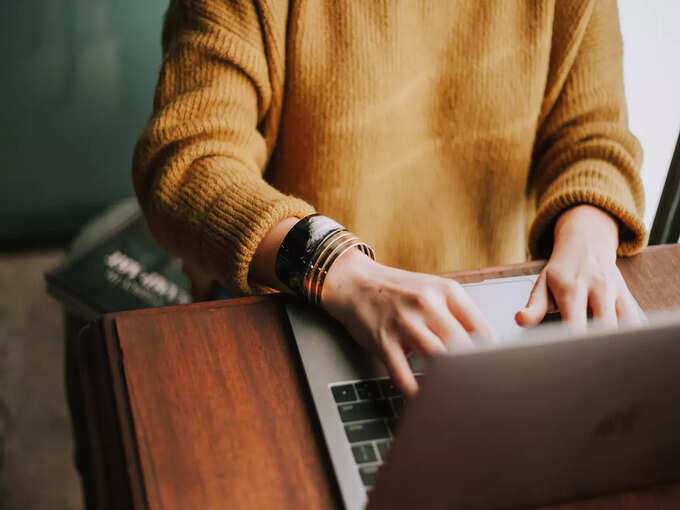 To make a booking, you have to go to the official website of IRCTC, irctctourism.com. Apart from this, you can also book this tour package by visiting its regional office. Along with booking, you will also have to provide payment and other details.
If you want to promote your Tour offer/package on our website, then please share your information, I will add on website OnlineTourGuide.in.