UP Eco Tourism Rocks are like pages in the history book of the earth. If you are fond of reading these pages, then welcome to Vananchal of Mirzapur, Sonbhadra and Chandauli districts of Eastern Uttar Pradesh. The rich heritage of archaeological-historical heritage will tell a story from the past to the present. Caves and caves of the Vindhya mountain range, which were the refuge of primitive man, and a series of thousands of years old frescoes made in them and picturesque natural springs are also waiting for you. So, let's begin the journey of creating a memorable experience.
Chunar Garh, the door of mystery-adventure
This huge-impregnable fort, which is one of the oldest forts of India, has been standing for more than two thousand years. This fort was built by Maharaja Vikramaditya of Ujjain in 56 BC on a huge step-shaped hill, about 35 km from Mirzapur district. Due to the shape of the steps, it is also called Charanadri Garh. This fort is also mentioned in ancient literature by the name Nainagarh. Here King Vikramaditya built a fort for his elder brother King Bhartrihari. Bhartrihari's samadhi is still there. The stories of Alha-Udal also connect with this fort. The main places of interest in the fort are Sonva Mandap, Vishal Baoli, Sun Clock, Warren Hastings' Bungalow, underground prison, fifty-two pillars, Jahangiri chamber, Raniwas, Mughal period baradari, artillery etc.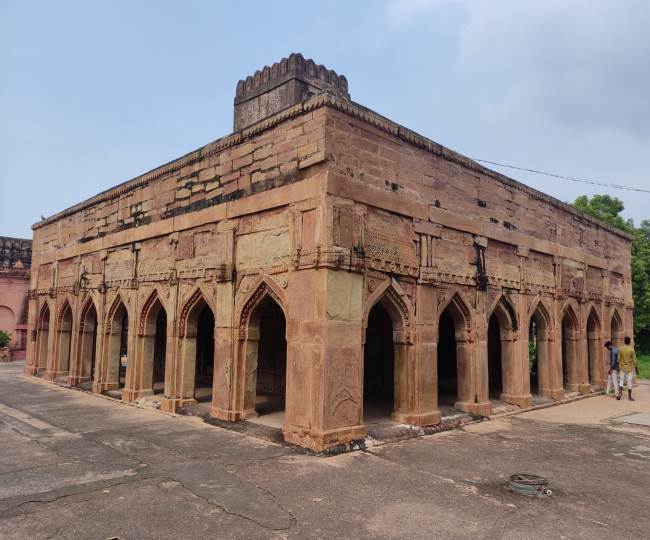 Babu Devkinandan Khatri created a mysterious story
Chunar Garh… I remember not Chandrakanta…. It is also natural, because Babu Devkinandan Khatri (1861-1913) woven such a story full of new craft legislation and mystery-adventure in that period that millions of people read and write to read 'Chandrakanta' and then 'Chandrakanta' progeny composed by him. learned. Here Shah Jahan also built the Diwan-i-Khas, which is now used as a dak bungalow. In order to attract tourists to the tourist places of Chandauli, Mirzapur and Sonbhadra districts located within a radius of 170 km, the Uttar Pradesh government has declared it as Chandrakanta Circuit. In Chandrakanta circuit, there is a priceless gift and mystery-thrill of nature, then the temple of Mother Vindhyavasini is also the top center of faith.
Now cruise on the waves of the Ganges to Chunar
The journey from Varanasi to Chunar started on September 5 last year by a Ro-Ro cruise equipped with various facilities. The cruise will complete this journey in four hours. Half an hour halt has been kept in the middle at Shooltankeshwar Ghat. This will give a new feeling to the tourists. This journey has not been regularized yet, but according to cruise operator Vikas Malviya, the plan to take it to Maa Vindhyavasini Dham has also been approved. The capacity of this cruise is 250 passengers. Rajmahal Cruise, who reached Varanasi after leaving Patna a week ago, also made tourists visit Chunar Garh. It included 13 British, three German and two Indian tourists.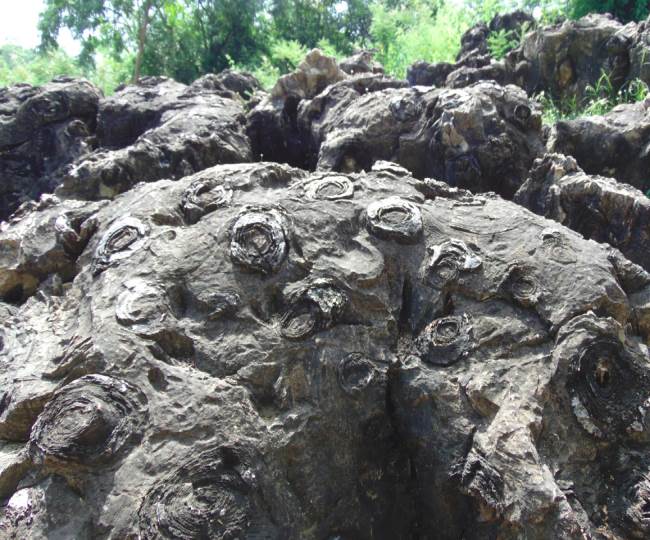 Signs of Primitive Man in Great Caves
In some caves in the Vindhya mountain range from Chunar to Ahraura, and at many sites from Ahraura to Sonbhadra, there was once an abode of primitive man in giant caves. Evidence of this is found in the frescoes made in these caves. Seeing them and the imagination of the human life of primitive times also gets thrilled.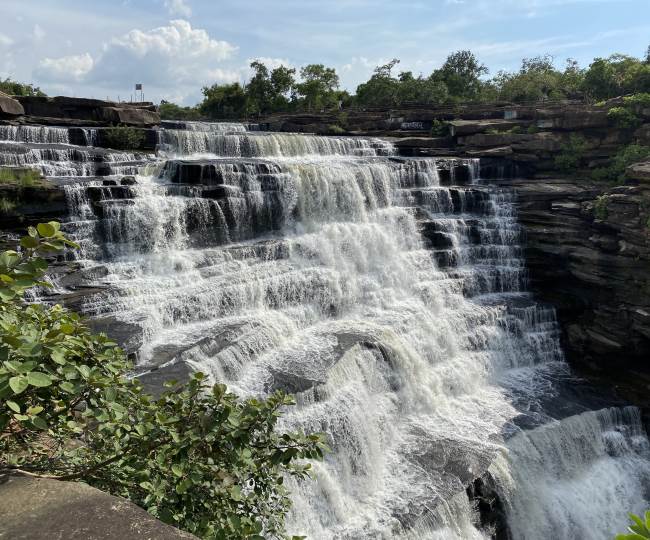 hills and waterfalls
The panoramic views of Rajdari and Deodari Falls in Chandauli give you a new experience of natural beauty. Lakhaniya Dari and Chuna Dari water fall are the center of attraction in Mirzapur. The frescoes of the hills on the banks of Lakhaniya Dari are also visible. Apart from this, the waterfalls falling from a height in Sidhnath Dari, Vindham Falls, Tanda Falls in Shakteshgarh are especially visible.
Chandraprabha Sanctuary
A visit to the lush green Chandraprabha Sanctuary in Chandauli district, adjacent to Mirzapur, will delight you. There are about 700 species of wildlife in this sanctuary including bear, chital, guldar, panther, sambhar, peacock.
Salkhan's Fasils Park is an invaluable heritage
Between the Vindhya and Kaimur mountain ranges in Sonbhadra district, 12 km from Sonbhadra district headquarters and 105 km from Varanasi, in Chopan block, is the country's priceless heritage – Fasils Park of Salkhan. There are 140 million years old fossils here. It is thrilling to see these fossils of trees.
Maa Vindhyavasini Dham and Ganga
Mirzapur: After worshiping Mother Vindhyavasini, a religious tourist place in Vindhyachal and taking a bath in the Ganges, tourists visit the Ashtabhuja hills by ropeway. Along with this, many reach the water falls including Vindham Falls, Lakhaniya Dari, Siddhanath Dari, Chuna Dari. There are many hotels along with Ashtabhuja Dak Bungalow in Mirzapur city for the stay of these tourists.
There are many places related to natural beauty in Sonbhadra district. It has Vijaygarh Fort, Mukkha Falls, Kanva Rishi's Taposthali Kanda Kot and Salkhan's Fasils Park. People from distant districts come here to visit. However, there is no arrangement to stay near these places. The proper arrangement of stay for the visitors to these places is the hotels, lodges and government guest houses of the district headquarter Robertsganj. Vijaygarh 35, Mukkha Phal 50, Kanda Kot 38 and Fasils Park are at a distance of 10 km from the headquarters.
There is a guest house of the Public Works Department in the fort, which is booked from the office of the Executive Engineer, Mirzapur Public Works Department. Usually this guest house is used for the stay of officials and public representatives.
If you want to promote your Tour offer/package on our website, then please share your information, I will add on website OnlineTourGuide.in.