We all have to go out of Delhi to enjoy adventure activities. After spending the same 5 to 6 hours, we do the same kind of adventure, which we get to see around. Yes, we are talking about Delhi NCR where you can enjoy ziplining. Just 30 minutes away from Gurugram, Delta-105 is the longest ziplining park in Delhi-NCR. This theme park is one of the most adventurous places in the capital. Let us tell you, this new venture was started by Major Dinesh Sharma, retired army personnel and some soldiers of his regiment. Every activity and every corner of this park is inspired by the Indian Army. You have to register in advance to come to this park and people can go here comfortably on weekends.
What is Ziplining?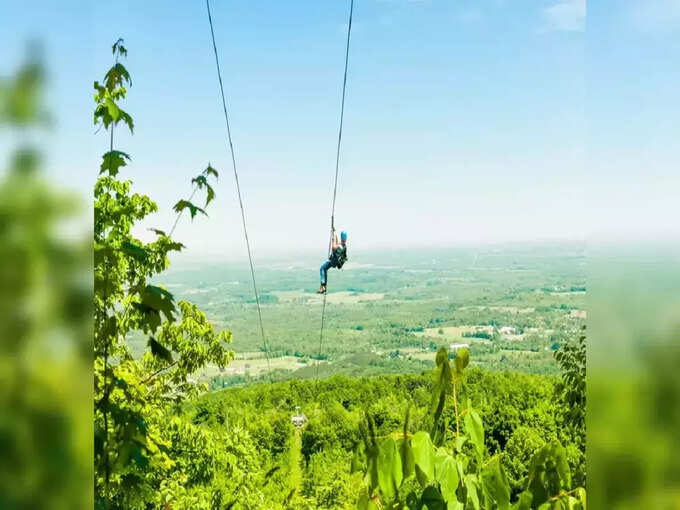 Ziplining, also known as 'zip wire', 'flying fox' and 'Tyrolean crossing', is a fun adventure activity where a person is propelled forward by a pulley with a zipper. It consists of a strong only in which you are hung from the harness. The good news for the adventure lovers in Delhi is that you do not need to go far for ziplining. You can do ziplining by visiting Delta 105, the Army theme park in Haryana. The line is more than 224 meters long, which can be done by two people simultaneously.
What is Delta 105?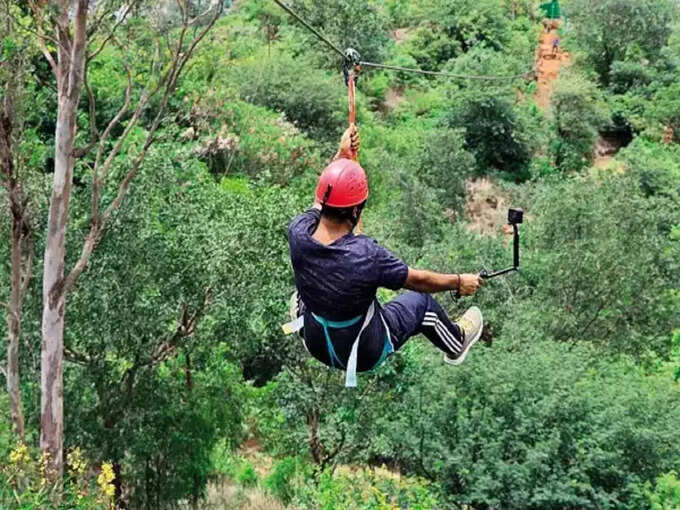 Delta 105 is an army theme park spread over 26 acres of land where tourists can take a look at the activities that are done in the army. You can stay overnight in the campsite, it also has the facility of 10 luxury tents. Guests can enjoy bonfires and spend their wonderful evening with Bar-B-Q. You can also indulge in other activities in the park such as smash the glass activity, basketball, archery, dart, gun shoot, animal ride, puppet show, ghoomar and, rope dance.
Where is it located and what is the time?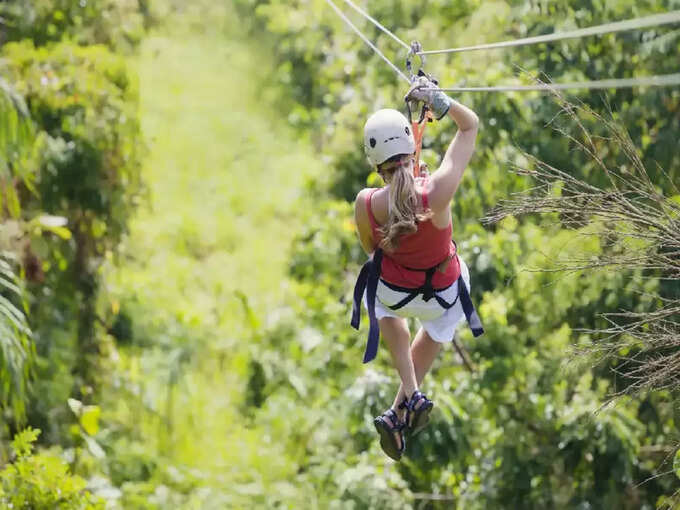 Located in a village named Pada, this place is half an hour away from Gurugram. This village is present in Manesar. The general public has to register in advance to visit the Army Theme Park.
Ziplining price in Delta 105?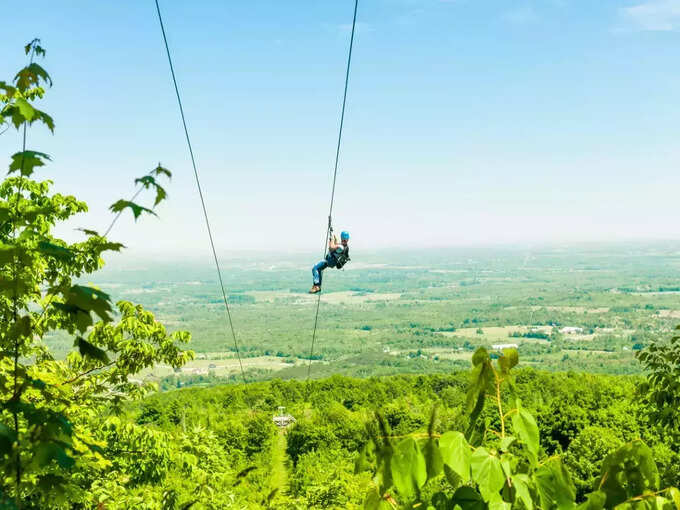 The cost of ziplining varies by age. The fee here is Rs 599 – 1199. The cost of overnight stay is Rs 3500 per person. If in Delhi, enjoy a luxurious stay at Delta 105.
If you want to promote your Tour offer/package on our website, then please share your information, I will add on website OnlineTourGuide.in.