Kashmir is known for its many beautiful places, but the most spectacular attraction here is the Tulip Garden has now been opened to the general public. Let us tell you, with the beginning of the new tourist season in Kashmir, Asia's largest tulip garden has been opened for tourists from 23 March. The thing about this garden situated on the banks of Dal Lake is different. Remind you, last year Prime Minister Narendra Modi himself had also advised people to visit this garden.
This year also people have started reaching Jammu and Kashmir as soon as the tourist season starts. In such a situation, along with the beautiful places here, Tulip Garden is becoming a new experience for their picnic. Since the day this Garden of Srinagar has been opened, since then a large number of tourists are being seen. Let us also give you information related to this place, like which flowers you will be able to see here, how to reach here and what you can see around the garden.
There are more than 15 lakh tulips in this garden.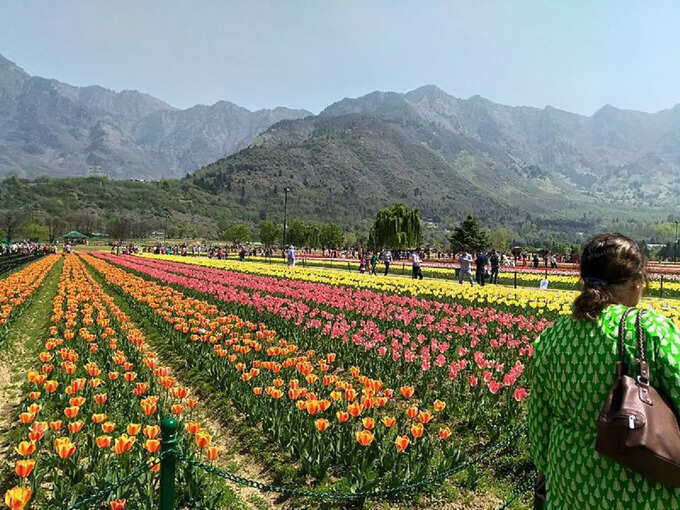 Asia's largest tulip garden is situated in the lap of the Jabarwan mountain range, overlooking the famous Dal Lake of Srinagar. There are more than 1.5 million tulips in this garden of 60 varieties and colours. Due to such colorful flowers, now Indira Gandhi Memorial Tulip Garden has become one of the major tourist attractions of Srinagar. Jammu and Kashmir Chief Secretary A.K. Mehta says that the region has recorded the highest ever number of tourists during the last six months.
Increasing number of tourists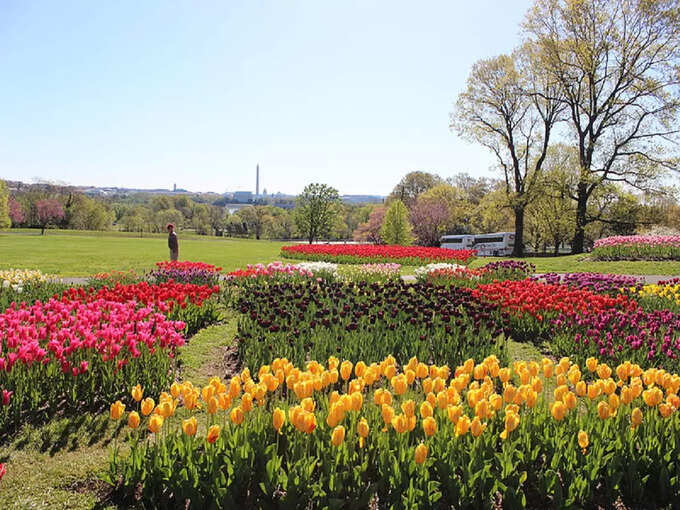 When the garden was opened, the first day saw a huge crowd of locals and tourists. Many cultural and musical programs were also organized here to please the tourists. The garden is terraced on sloping land and, apart from tulips, other species of flowers have also been grown here, such as daffodils, hyacinths. and ranunculus.
Garden is open for only one month –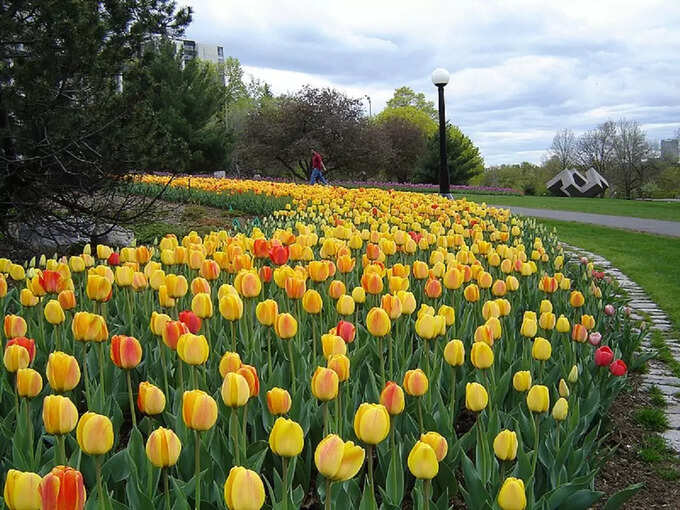 If you want to visit this garden, then keep in mind that this garden is not opened throughout the year. It will be opened only for 1 month, so accordingly you should plan as soon as possible to see this beauty. Here the entry fee is 50 rupees for adults and 25 rupees for young children, which you can visit anytime between 7 am to 7:30 pm
How to reach Tulip Garden in Srinagar –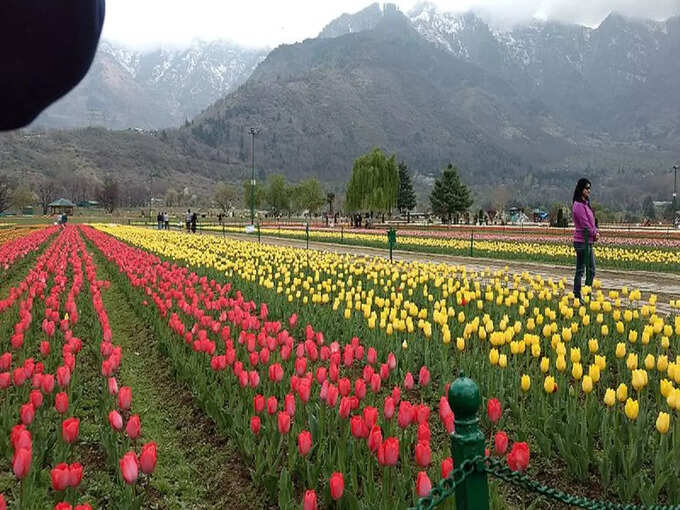 If you are wondering how to reach Indira Gandhi Tulip Garden Kashmir, then let us tell you that you can easily reach the garden by hiring a cab or taxi from here. Also, the nearest airport to Tulip Garden is the Srinagar International Airport. There are many taxis and cabs available outside the airport to take you to the Tulip Garden in Kashmir. Also you can get down at Srinagar Railway Station, hire a cab or taxi from there.
places to see in srinagar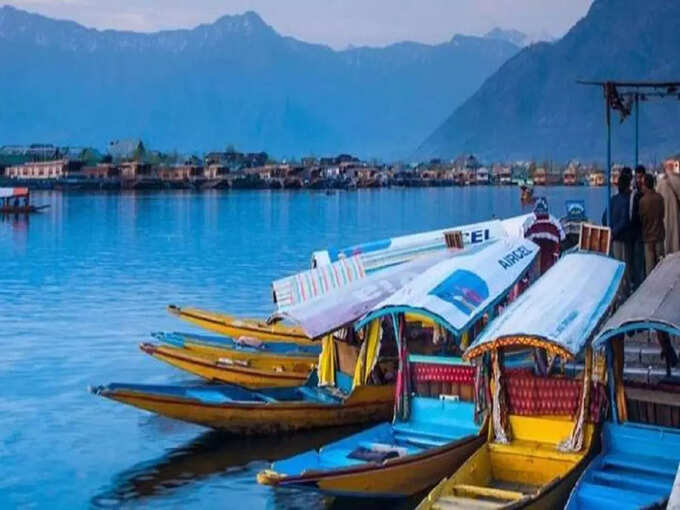 Now you are going to Srinagar, then along with seeing the Tulip Garden, you can visit the beautiful Dal Lake, Shalimar Bagh, Nishat Bagh, Chashme Shahi, Pari Mahal, Shankaracharya Temple, Hari Parbat, Baramulla. The best time to visit Srinagar is between March to October. During this time it does not get too cold here and you can roam around comfortably.
If you want to promote your Tour offer/package on our website, then please share your information, I will add on website OnlineTourGuide.in.