Along with India, people from all over the world reach Tirupati in Andhra Pradesh to see Lord Venkateswara. If you also want to visit Tirupati Balaji , then Indian Railway Catering and Tourism Corporation Limited (IRCTC) has brought a special tour package for you. In this package, apart from Tirupati, you will also get the chance to visit Goddess Padmavati and Kalahasti Temple in Tiruchanuru. This package of IRCTC is named Tirupati Devasthanam Ex Delhi.
According to the information given on the official website of IRCTC, the tour will start from Delhi on 22 February 2020. The one-night and two-day tour package includes flight tickets for passengers from Delhi to Tirupati and Tirupati to Delhi via Chennai, a breakfast, a dinner, AC car sightseeing and an AC room at the Deluxe Hotel for overnight stay Is included. Apart from this, you will have to spend on your behalf for any other facility. Flight ticket price hikes and lunches are not included in this package.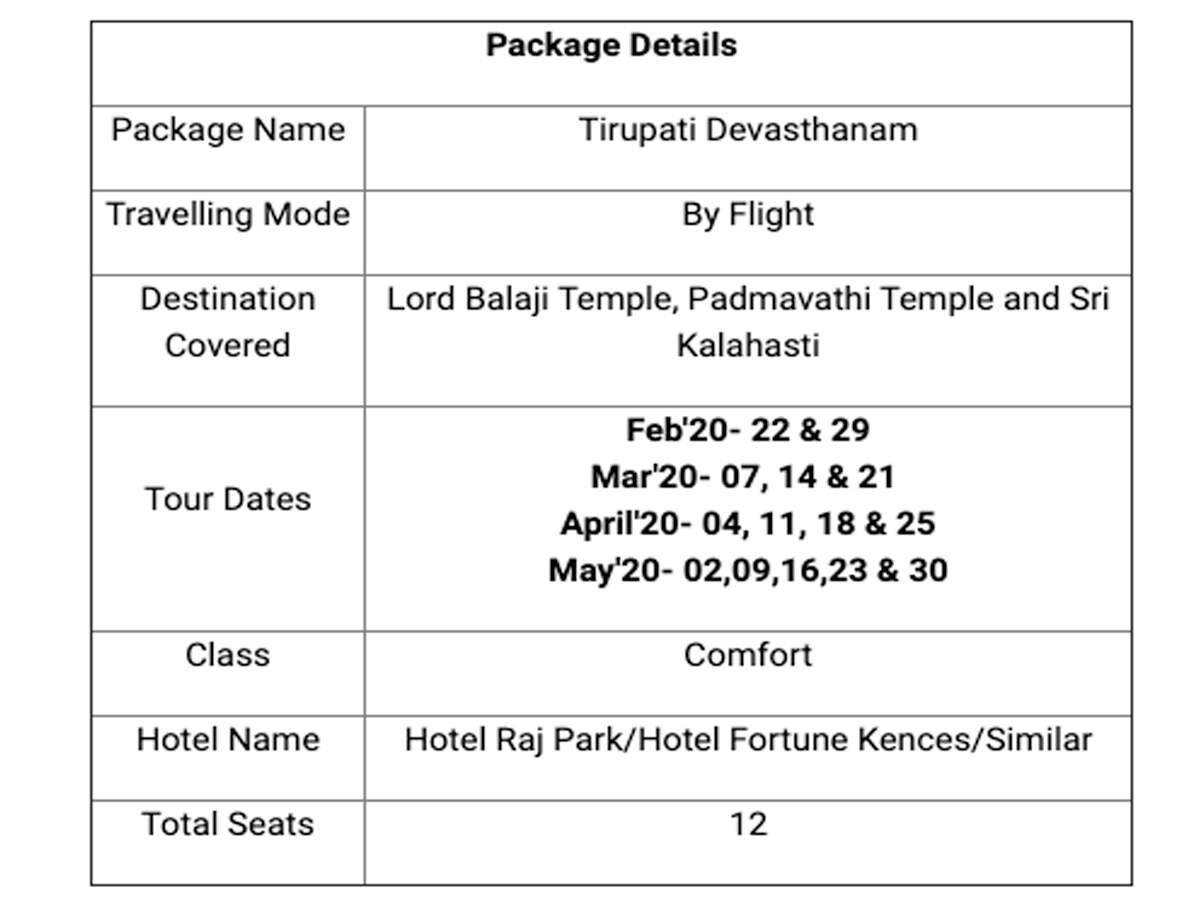 Talking about the package tariff, the price of this package of IRCTC is different. For booking a single occupancy, you will have to spend Rs 18,710 as rent. On the other hand, for double occupancy, you will have to spend Rs 16,800 per person and for triple occupancy Rs 16,670 per person. If you have a child with you, then you will have to pay Rs 15,735 for not taking a bed for a child of 5 to 11 years. At the same time, 12,020 will have to be paid for a child from 02 to four years.