The next time you plan to explore Kerala's spectacular countryside, its exciting backwaters or serene and upscale hill stations, you can opt for the amenity-packed 'Home on Wheels' accommodation that will give you a trip away from home. Will give a feeling of home. Whether you are a romantic couple, or a family looking to have a good time together away from the city ambiance, or adventure seekers with less expense and less baggage, Caravan could be your best bet. , as Caravan provides the freedom to travel in a comfortable, sustainable and responsible way while maintaining hygiene, safety and social distancing.
'Caravan tourism' is one such concept that has gained immense popularity across the world due to the freedom and flexibility it offers. Considering the stressed situation of all the people in the pandemic situation, this segment now offers the benefit of absolutely safe travel bubble from home to destination and back home.
It is now considered a perfect fit for those who are traveling with risks and hassles in the times of Corona. Many travel-lovers don't like the long airport delays and using public restrooms. Eating out and traveling in air-conditioned trains with strangers whose health status may not be known to anyone, all these also make people stressed and irritable.
Caravan tours, powered by customized stylish vehicles and equipped with all the accessories for a smooth ride and comfortable stay, are the next big thing for Kerala Tourism after houseboats in over three decades. The state government has already announced a comprehensive, stakeholder-friendly caravan tourism policy, branded as Caravan Kerala, which promises to give visitors a customized and travel experience closest to nature.
Director of Kerala Tourism Shri V.R. Krishna Teja says, "Given the inherent strength of Kerala's natural beauty and tourism-friendly culture, there is a lot of scope for the state in caravan tourism. Apart from providing a refreshing experience for the tourists, it also provides an opportunity to the local communities to make substantial profit by enabling them to showcase their culture and products to the visitors."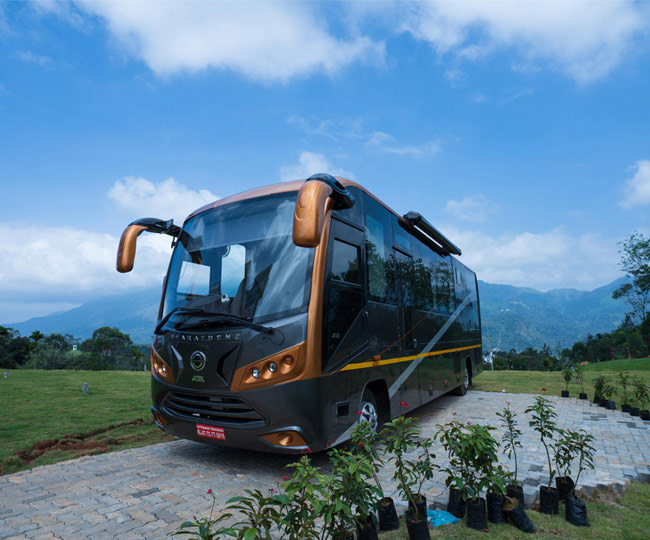 The policy envisages making tourist caravans safe, comfortable and fully compliant with local and state regulations, providing a homely feel to the guests. It also includes the development of caravan parks as private, public or joint ventures. The park requires at least 50 cents of land, must have enough space to hold five caravans at a time, with amenities such as a food park, rest rooms, activity areas, and a driver's lodge.
Mr. Abraham George, Managing Director, Intersight Tours and Travels feels that there will be a good demand for Caravans as the recent trend shows that most of the tourists are coming as a couple or family and want to visit less crowded places . The travel company is currently designing a hybrid package that includes Caravan Tourism. "It will be a favorite destination for honeymooners because of the privacy and security that Caravan offers."
Mr. Riyaz UC, Managing Director, Spiceland Holidays is also very excited about this as he feels that Caravan Tourism can be incorporated both as a standalone product and as a hybrid package. He said, "The introduction of caravan tourism at this time will give a lot of impetus to tourism in the state, which is still much needed, which has not yet fully recovered from the impact of the COVID pandemic." Spiceland is also exploring the possibility of introducing a hop-on, hop-off model to cut costs.
Some of these motor homes are also luxuriant and offer a full spectrum of amenities, such as quinn size beds, showers and toilets, solar powered geysers, air-conditioners, heaters and one with electric and gas burners. Kitchen, mini-fridge, a microwave oven, and smart television screen. The list does not end here. They also have motorized windows, portable barbecue grills, and an awning so you can enjoy the weather outside. Sofas, recliners, foldout tables and space-saving convertible beds, ambient lighting to uplift the mood and a Wi-Fi-enabled smart entertainment system add to your comfort.
Taking inspiration from Kerala's caravan tourism policy, auto major BharatBenz has already launched its world-class, ready-for-road tourist caravan in the state, while Bengaluru-based start-up Campervan Camps and Holidays India Pvt Ltd recently Introduced its premium truck-camper, the Luxcamper.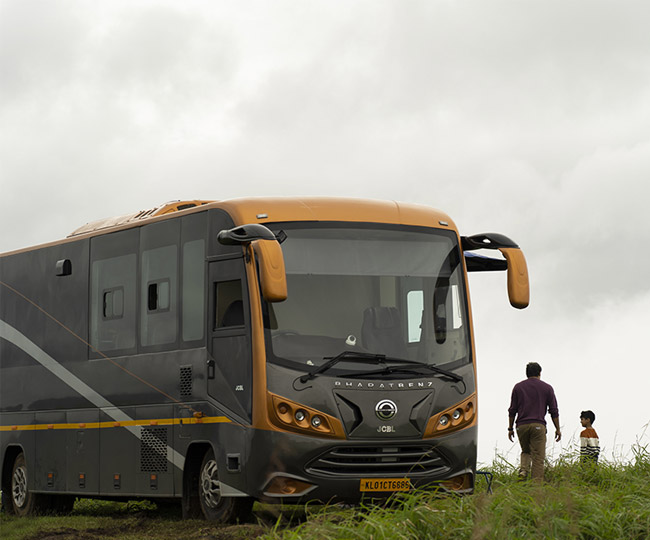 Considering the natural beauty of God's Own Country, from backwaters to hill stations, caravans and caravan parks have the potential to be a game-changer in the tourism sector. Initially, more domestic tourists are expected to visit this popular area and then outside tourists can come and stay there to experience the village life. Whether it is a paddy-field village, a fishermen's village or a center of traditional industry or crafts, they can closely observe the daily activities of that community.
The initiative also raises the possibility of turning accessible but less popular places into attractive destinations in the state. It is designed to make tourism a sustainable activity that will benefit local communities and also increase opportunities for industry.
The experiential feature directly linked to Kerala's successful Responsible Tourism (RT) initiative has the potential to create employment and commercial opportunities for local communities, local self-government institutions, small and micro enterprises, artists and the collective efforts of women such as Kutumbashree.