Majnu ka Tila is one such place in Delhi, which would not be wrong to call it Mini Tibet. This small settlement situated near Delhi University gives a different look to the city of Delhi. If you want to know about some unique food and drink and a new culture, then you must visit Majnu Ka Tila once. Along with Tibetan food, this place also introduces people to the culture there. A large number of Tibetan refugees live in this street located in North Delhi. You will surely fall in love with the beauty of the monastery located here. If you want to see something new this Sunday, then plan to go to Majnu Ka Tila with friends.
(Photo Credits: indiatimes.com)
Tibetan Market and Shopping – Tibet Market and Shopping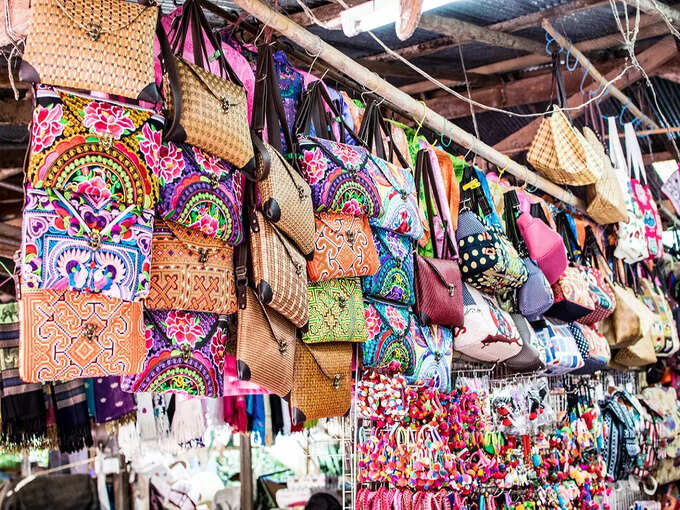 This place is known for its Tibetan restaurant and Tibetan market . There are many such shops where Tibetan goods are sold. You can buy tops, flip flops, jeans, shoes and bags for Rs.300. Girls will get regular and artificial jewelery at very cheap prices. Overall, Majnu Ka Tila Tibetan Market is a great place to shop for handicrafts, clothing and small items. You can also buy Tibetan pop songs and movie CDs from here.
Majnu Ka Tila Gurudwara – Majnu Ka Tila Gurudwara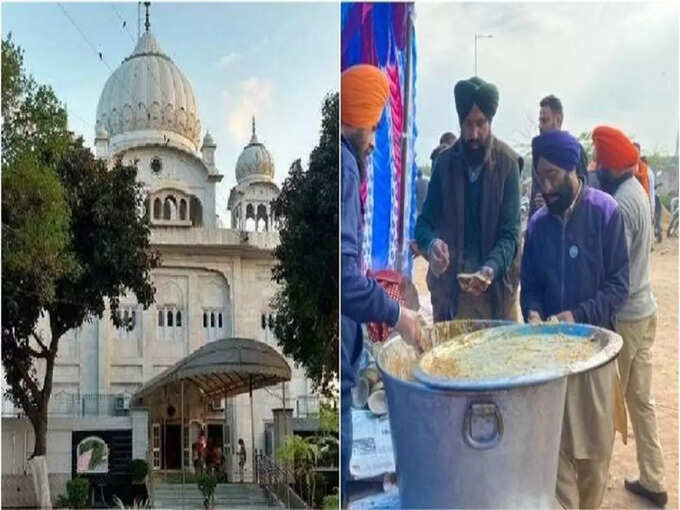 Majnu Ka Tila Gurudwara is situated on top of a small mound on the banks of river Yamuna. This Gurudwara has its own history. Let us tell you, Guru Hargobind Sahib ji (1595-1644 AD) had camped in Majnu Ka Tila during his visit to Delhi . When Guru Hari Rai Sahib Ji sent his son Ram Rai to explain the principles of Sikhism to Aurangzeb, he stayed at Majnu Ka Tila. Like other Gurudwaras, this Gurudwara also holds historical importance.
(Photo Credits: indiatimes.com)
Majnu Ka Tila Restaurants – Majnu Ka Tila Restaurants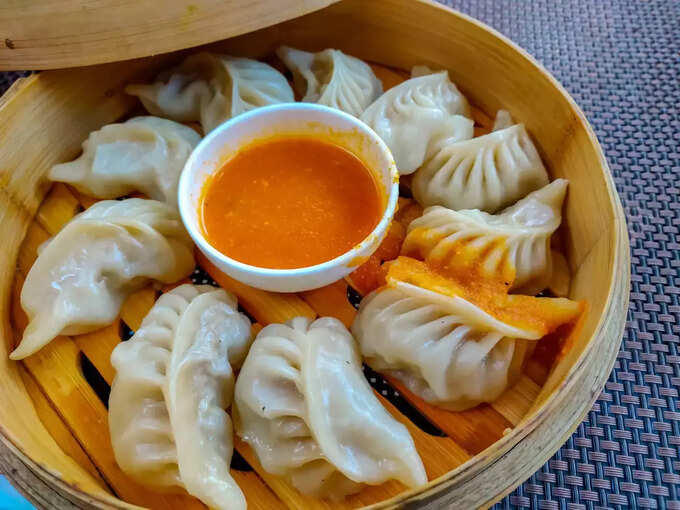 Majnu Ka Tila is a foodie's paradise. There are many dining options in the market and the surrounding area. The restaurants here are not only popular for their momos, but you can also enjoy authentic Tibetan food. A variety of Chinese and Tibetan dishes are served in Majnu Ka Tila's restaurant. Popular eateries include Dolma House, one of the oldest restaurants there . The cafes here give a friendly atmosphere to the people and let alone the delicious food.
Enjoy Buddhist monasteries too – Buddhist Temple and Monastery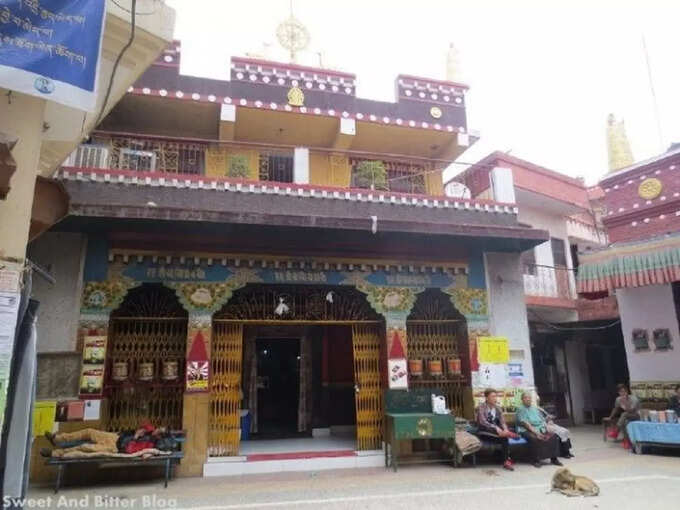 There are also two Buddhist temples in Mini Tibet of Delhi. After trying the delicious food, you can visit the temples here, where one can indulge in activities such as different rituals, culture, calming music, looking at the idols and how a Buddhist monk leads his life . It is a different experience to see the children swinging happily outside the monasteries.
AMA Cafe – AMA Cafe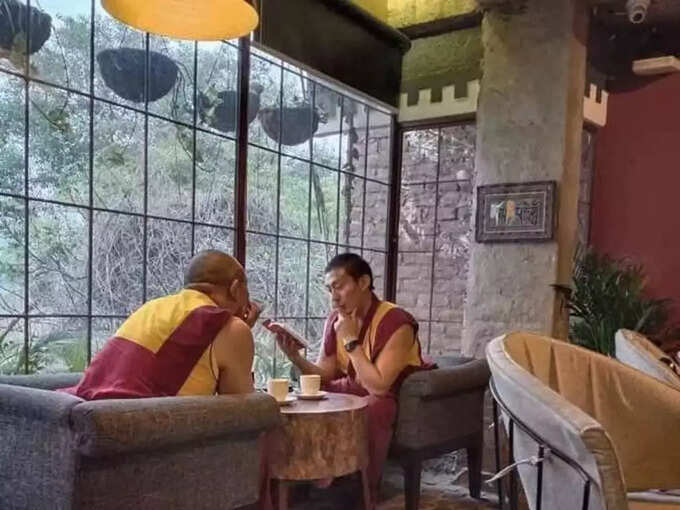 The AMA Cafe in Majnu Ka Tila is like a magnet, this place is so beautiful that everyone who comes here gets drawn towards it. But yes, there is so much crowd here that people have to wait for the seat to become vacant. Here you can try delicious pancakes, gooey mud cakes, or just a cup of hot cappuccinos.
How To Reach Majnu ka Tila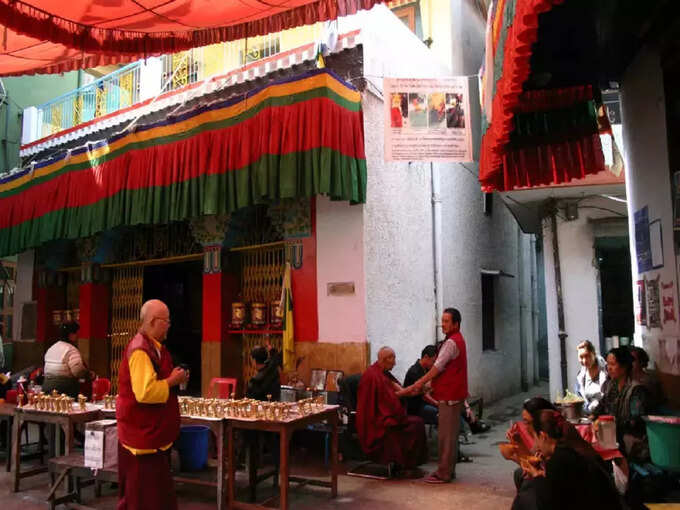 You can easily reach here by metro or taxi. Sitting on the Yellow Line, get down at Vidhan Sabha Metro Station. Then after that take an e-rickshaw which will drop you at the foot over bridge of Aruna Nagar. After crossing the bridge you will see a yellow gate which is the main entrance to the Tibetan refugee colony. If you are coming by car, you can park your car next to the Gurudwara and then walk till the gate.
If you want to promote your Tour offer/package on our website, then please share your information, I will add on website OnlineTourGuide.in.