Delhi is famous all over the world for its delicious food. There are many such areas from Central Delhi to Old Delhi, which are famous among the food lovers for their taste. In this series, we take you to such a food walk, where Amitabh S. Let's explore all the famous dishes of a single market. Today we are tasting you the taste of the main market of Tilak Nagar in West Delhi. Here you will get the taste of Golgappas especially with cheese bread pakoras, cool fruit ice cream and 5 flavored water.
Paneer Bread Dumplings, New Raj Kachori Store
If you want to eat hot-breaded bread pakoras, then take 8-10 shops beyond the Agarwal Sweet Corner at Shivaji Market along the Tilak Nagar metro station to the New Raj Kachori Bhandar. The flavors of bread pakoras, kachoris and samosas are everywhere. Bread pakoras are special and its 2 varieties are paneer and plain. The plain has potato-pea stuffing and the cheese has slices of cheese with potato-peas. When orders come and go, half-dun bread pakoras are fried and served hot with potato and vegetables.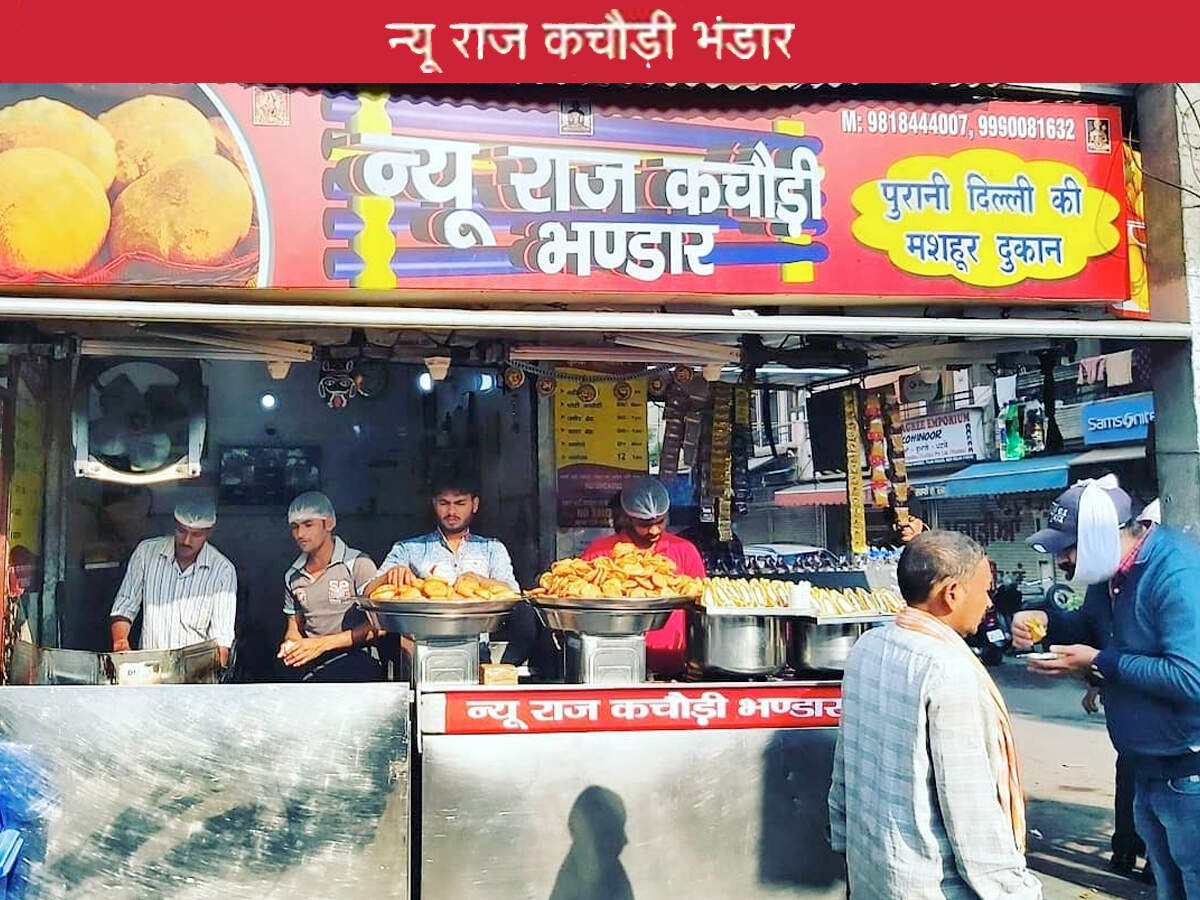 New Raj Kachori Store
Paneer bread pakoras are eaten with great fervor. Crispy Kachoris also have 2 varieties, big and small. The urad dal stuffing is made of big kachoris, while it is thin like a small papdi. There is a potato vegetable with both. For a long time, Sandeep Rathore has been dominating the Azad Market in Old Delhi after gathering bravery by feeding bread pakoras and crispy kachoris. The process of hot-fry flavors continues daily from 7 am to 10 pm without a morning.
Cool fruit ice cream, Sethi fruit juice and ice cream
A small shop in front of MCD Primary School on Gurdwara Road adjacent to the main market of Tilak Nagar, Sethi Fruit Juice and Ice Cream Fresh Juice, Home Made Ice Cream and Shakes are so great that one will eat, drink and eat again and again. – Drink will arrive. Eat fruit cream or you will enjoy cool fruit. Which one will you eat? Rabri fruit is also very popular, Evergreen, Royal fruit, Royal fruit, Mango fruit, Malai Masti fruit, Pineapple fruit etc.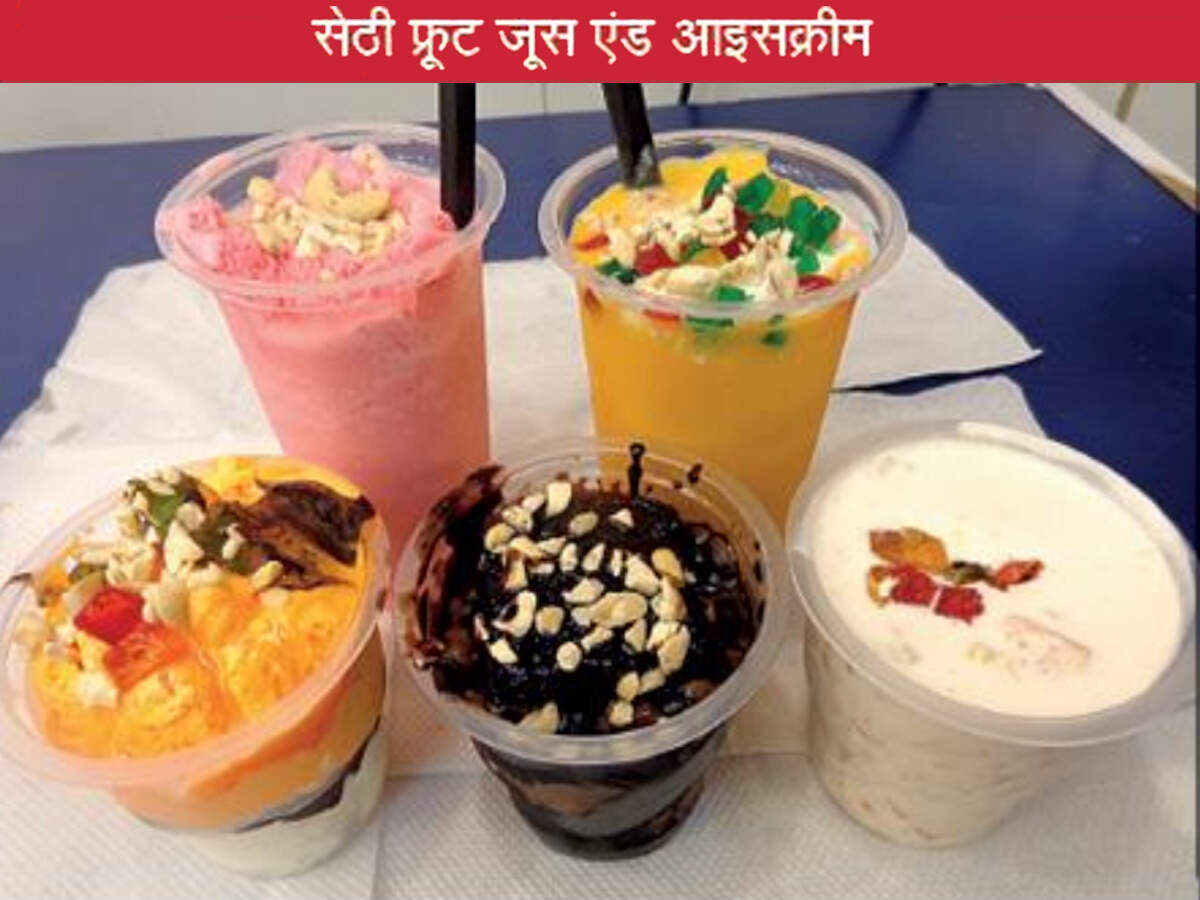 Sethi Fruit Juice and Ice Cream
Fresh cream of fresh fruits served in the glass is also fun. Dry fruit cream, rabri fruit cream and sugar free fruit cream are also served. Mango shake then gets a chance to drink all year. Sardar Gurudyal Singh Sethi introduced Jalwa from 1989, the name spread far and wide. Today his son Sardar Surendra Pal Sethi and Sardar Paramjit Singh Sethi are improving the cool chain.
Golgappa – 5 flavor water, fresh
Walk from the police booth in the middle of Tilak Nagar Central Market on the left to Mall Road, then 4-6 shops inside Geeta Bhavan, inside the third right street, in the first Kapoor complex is the Khomcha shop named Pachranga featuring Golgappa and 5 flavors of water. Put boiled potatoes and chickpeas in the flour and semolina golgappas, offering one of the 5 flavors you want by filling them with water. One is sweet water and the rest is cumin pepper water, peppermint sour water, peppermint sweet water and asafoetida water. All the water is from the spoiled water of different punch flavors.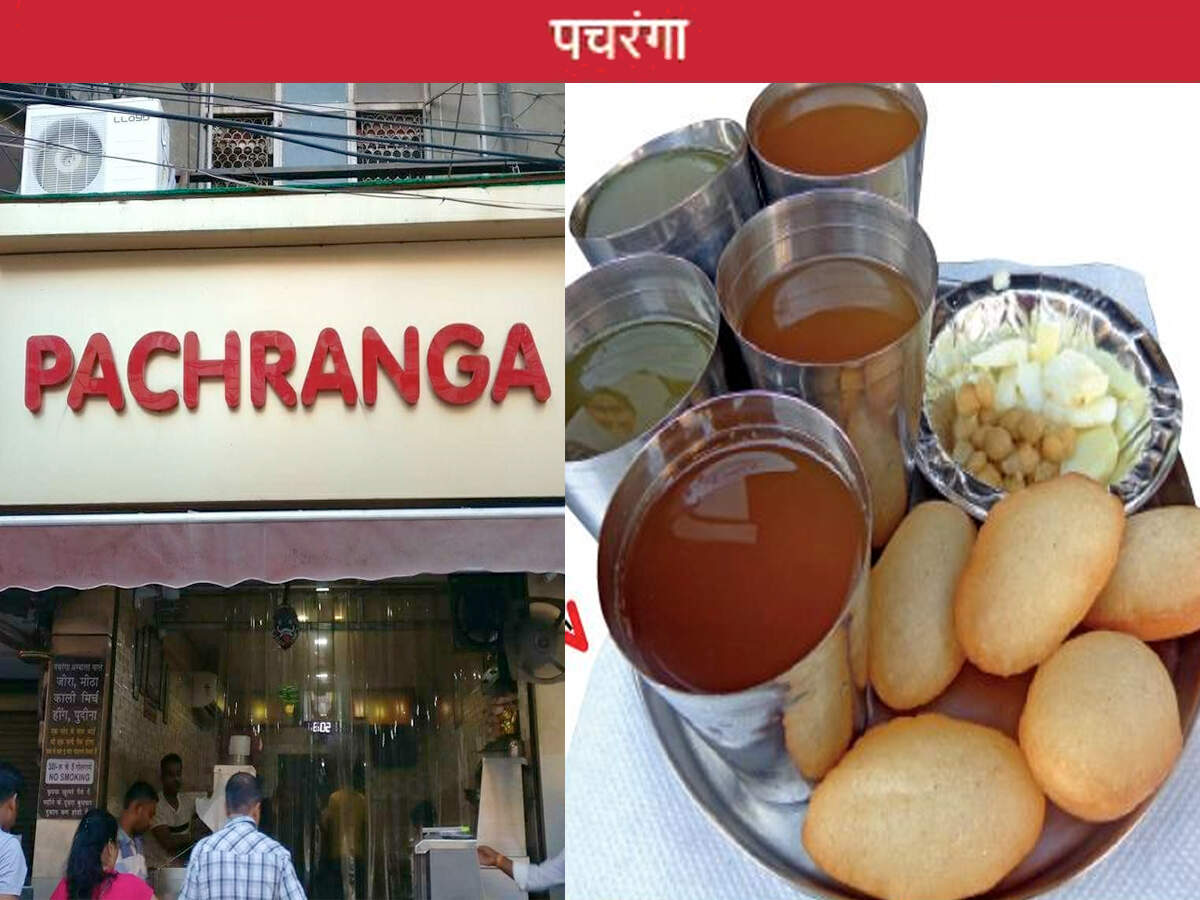 Pacharanga Chat Shop
The craze of spicy and sweet water is so much that even without golgappas, they buy and drink water. There are many items of Khomache, but Aloo Tikki, Bhalla Papadi, Pav Bhaji and Gulab Jamun are most liked apart from Golgappas. The fourth generation Murali Manohar Gupta scattered ancestral flavors here in 1996, after making a splash in Golgappa and variety water in Ambala Kent for the past 100 years. Today, both his sons Vinay Gupta and Vitul Gupta continue to retain Gupta's pride. If you want to crack your mouth, reach from 11 am to 10 pm. Remember that the second Wednesday of the month is a holiday.