The first snowfall of the season has started in Kashmir, in view of such early snowfall and cold, there is a lot of enthusiasm among the tourists. Everyone is now moving to Kashmir to enjoy the snowfall. Snowfall and rain have lashed the higher reaches of the valley, including some popular tourist destinations including Sonmarg and Gulmarg. Giving information, the official said that in the middle of the night, there has been heavy snowfall in many areas of Kashmir including Gulmarg, Sonmarg, Gurez and Karnah. Gulmarg has already received more than two snowfalls, while the higher reaches of the valley have received heavy snowfall.
There has been a drop in temperature –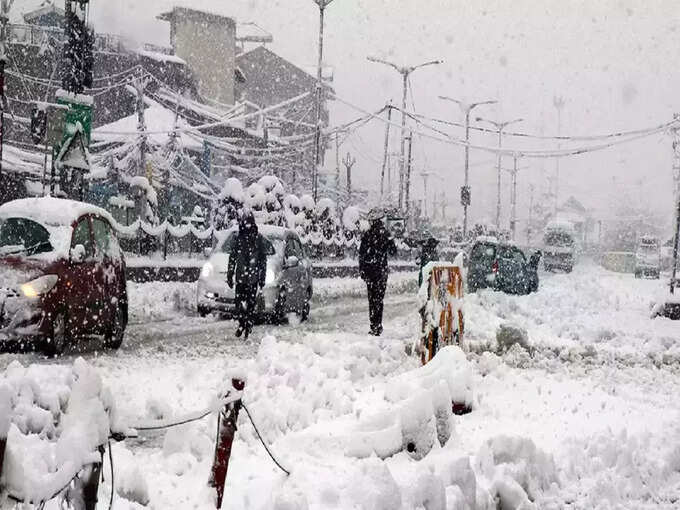 Snowfall has also been seen in the Jabarwan mountain range during the night. Also, Srinagar city and other areas of the Valley have received heavy rains since early Thursday, bringing down the temperature by several degrees. The initial snowfall has certainly brought a wave of happiness on the faces of tourists who have come here to escape the pollution caused by Diwali firecrackers in many places of the country.
People have great interest in traveling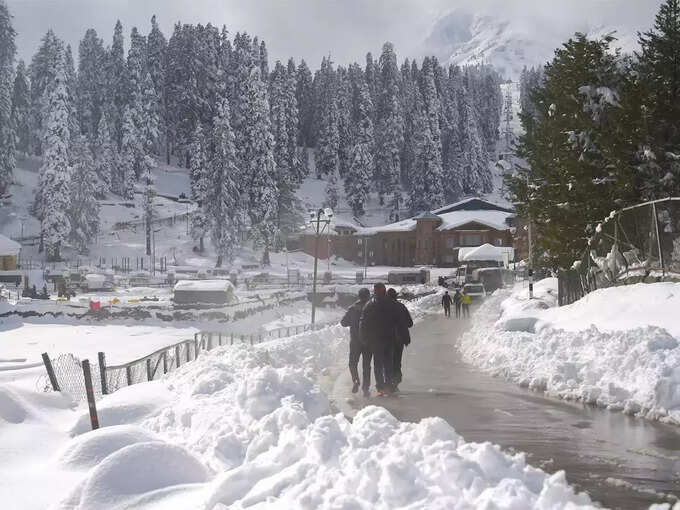 Citing this, travel agents believe that reports of snowfall have revived interest in winter tourism in Kashmir this year. He said that it is expected that there will be good snowfall this winter to sustain the winter tourism. According to meteorologists, the situation is expected to improve later.
Places to visit in Kashmir –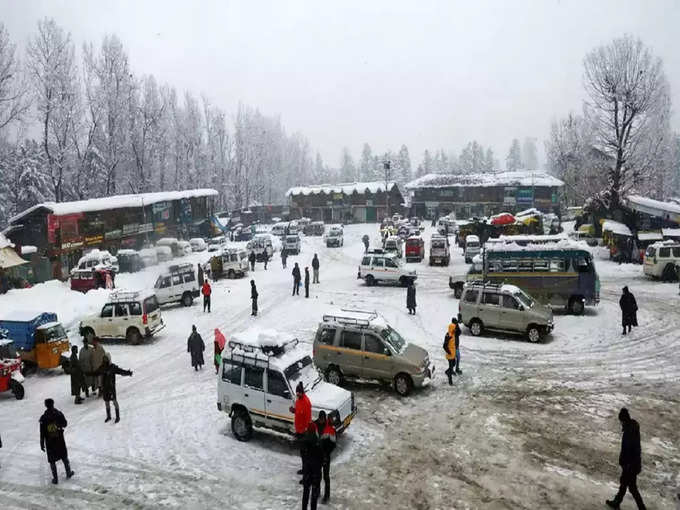 Although there are many places to visit in Kashmir, but places like Srinagar, Sonmarg, Gulmarg, Pahalgam, Pulwama, Aru Valley, Yusmarg Valley, Betab Valley, Dachigam National Park, Chandanwari, Patnitop, Sanasar must be visited by travelers once. These places will surely see beautiful nature along with snowfall.
How to reach Kashmir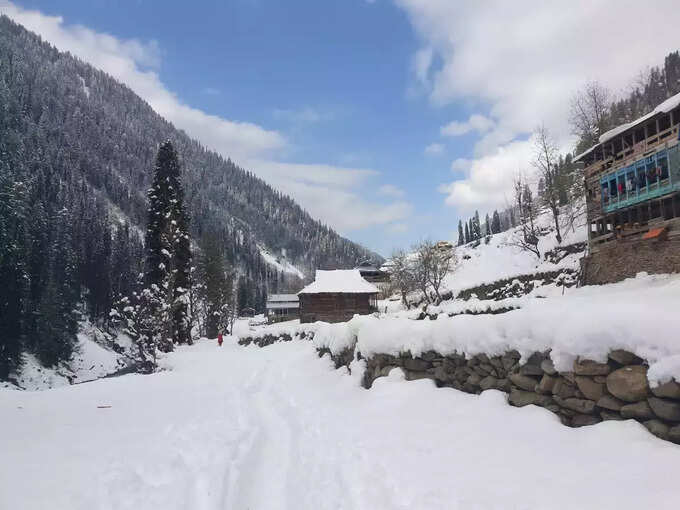 By Air – Srinagar Airport, now known as Sheikh ul-Alam International Airport Srinagar, operates flights to major cities in India such as Goa, Delhi, Leh, Mumbai, Bengaluru and Jammu. Some of the flights operated by this airport are Indigo, Air India, GoAir and Jet Airways. The Srinagar airport is located at a distance of 14 kilometers (approx.) from the city center.
By Train – At present there is no railway station in Srinagar. The nearest railway station to Srinagar is the Jammu Tawi Railway Station, which is located about 300 km from Srinagar. Jammu Tawi Railway Station operates several daily trains to Delhi like New Delhi-Jammu Tawi Rajdhani Express, Jammu Mail and Jammu Tawi Express.
By Road – National Highway (NH) 1 and NH44 connect Kashmir to major cities of India. The Jawahar Tunnel connecting Jammu to the Valley of Kashmir is also located on this route. Buses operated by the Jammu and Kashmir State Road Transport Corporation (JKSRTC) also connect Jammu with other nearby cities such as Patnitop (110 km), Srinagar (264 km) and Amritsar (214 km).
If you want to promote your Tour offer/package on our website, then please share your information, I will add on website OnlineTourGuide.in.