Situated in Uttar Pradesh on the banks of river Yamuna, the holy city of Mathura is surrounded by beautiful temples, religious structures and historical towns. The city of Mathura is one of the seven holy cities of India and is also considered an important pilgrimage center for Hindus. Adorned with splendid temples of Lord Krishna who was born here nearly 5000 years ago, Mathura is one of the most serene spiritual destinations in India. Shri Krishna Janmabhoomi Mathura is not only famous for its temples, but there are many such places to visit, where people definitely go to visit during the remaining time and that too absolutely free. Let us also introduce you to those free places.
Govardhan Hill in Mathura – Govardhan Hill in Mathura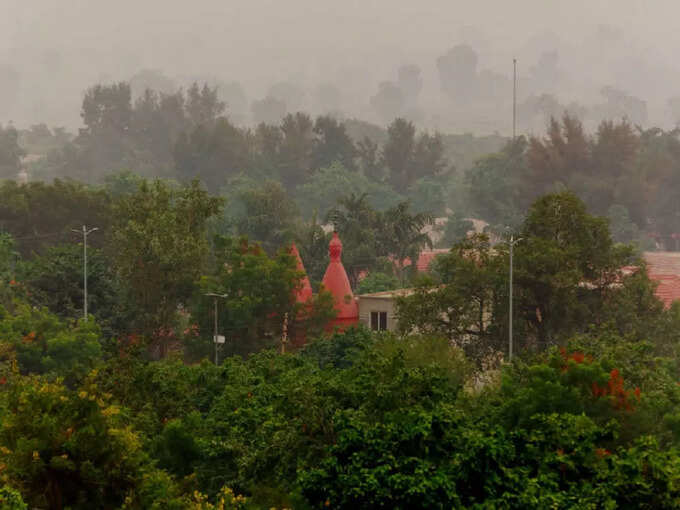 If you are fond of adventure then you can go for trekking of 21 km around Govardhan hills. This trekking trail is very well made, here you will also find many food and drink items on the side of the road. According to Hindu mythology, Lord Krishna lifted the entire hill to save his village from a strong storm. Since then the mountain is worshipped. Every stone of this hill is considered sacred and a part of Lord Krishna.
Kans Fort in Mathura – Kans Qila in Mathura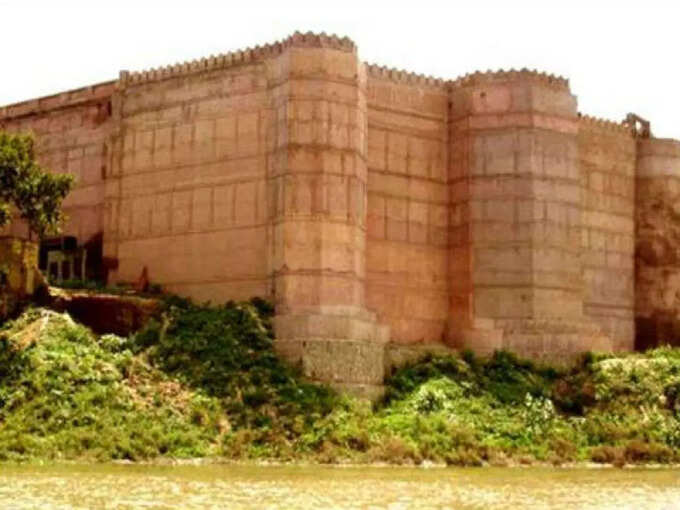 Situated on the banks of the serene Yamuna River, Kansa Fort is an ancient fort in Mathura, dedicated to Kansa, the maternal uncle of Lord Krishna. Situated near Krishna Ganga Ghat and Gau Ghat, the fort is a popular tourist destination and is built as a blend of Hindu-Muslim architecture. Kansa's fort has been ruined due to lack of attention. But still the crowd of tourists is equally visible here. The fort is also called the old fort of Mathura, dating back to the time of Mahabharata, whose walls are built with strength. The main attraction of the fort, a mix of Hindu and Islamic styles, is the audience hall divided into three separate corridors.
Kokilavan Dham in Mathura – Kokilavan Dham in Mathura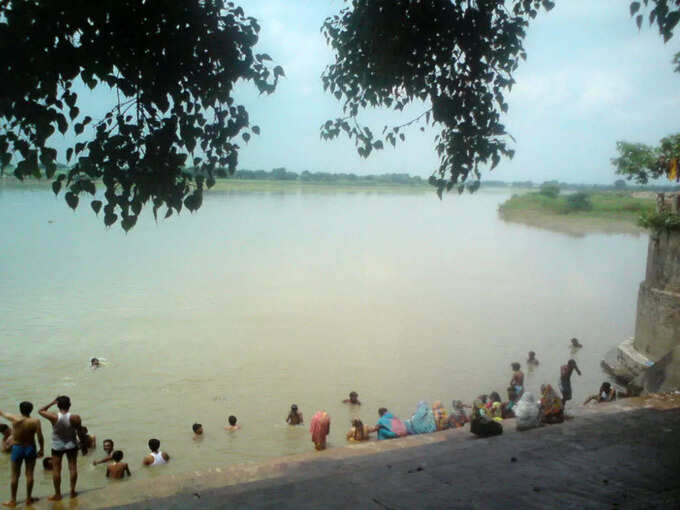 Kokilavan near Kosi Kalan in Mathura houses the famous Shani Temple, which is dedicated to Shani Dev (Saturn) and his Guru Barkhandi Baba. Since this place is situated in the middle of the forest, it also came to be known as Kokilavan Dham. Pilgrims circumambulate the temple and take a dip in the holy pool here. Saturday is the busiest day of the week when the temple is visited by local pilgrims and tourists from far and wide. It is believed by the devotees that taking a dip in the Suryakund in Kokilavan fulfills their wishes. There is a sacred tree in the temple, where devotees offer water and write their wishes on a blank wall with their fingers.
Radha Kund in Mathura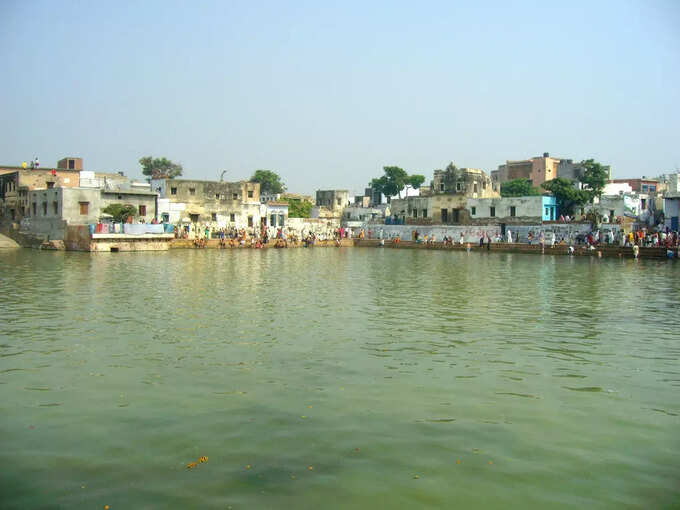 Located near the Govardhan hill in the small town of Mathura, Braj has one of the most sacred places – Radha Kund and Shyam Kund. Two holy water tanks located next to each other are known to all holy places. This holy water is also famous for many magical properties associated with conception. Radha Kund was built during the days of Radha and Krishna. Tourists go here at midnight to take a dip in the pond as per the customs. Many foreigners can also be seen taking a dip in Radha Kund.
Kusum Sarovar in Mathura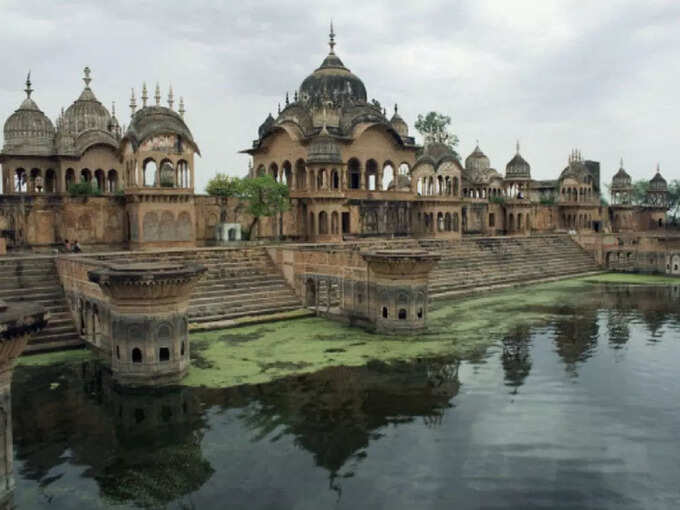 It is a 450 feet long reservoir with a depth of 60 feet. The reason why this reservoir is most famous among many in Mathura is that it is believed that Lord Krishna and Radha used to meet here in secret on the banks of the water reservoir. It is also surrounded by Kadamba trees, which are believed to be the favorite tree of Lord Krishna. Every traveler who comes here definitely takes a dip in this lake, taking a bath here also feels spirituality in the mind. Another unique thing is to watch the evening aarti, which will awaken your inner soul.
If you want to promote your Tour offer/package on our website, then please share your information, I will add on website OnlineTourGuide.in.