As soon as the month of January comes, the desire to visit such places starts showing in the mind of the people, where there is a lot of snowfall. If you are also looking for some similar places, where you can enjoy the full snow, then today we tell about those places near Delhi, where you can easily enjoy the snowfall. By the way, Lohri and Makar Sankranti are coming, you can take advantage of these two holidays very well.

Manali, Himachal Pradesh –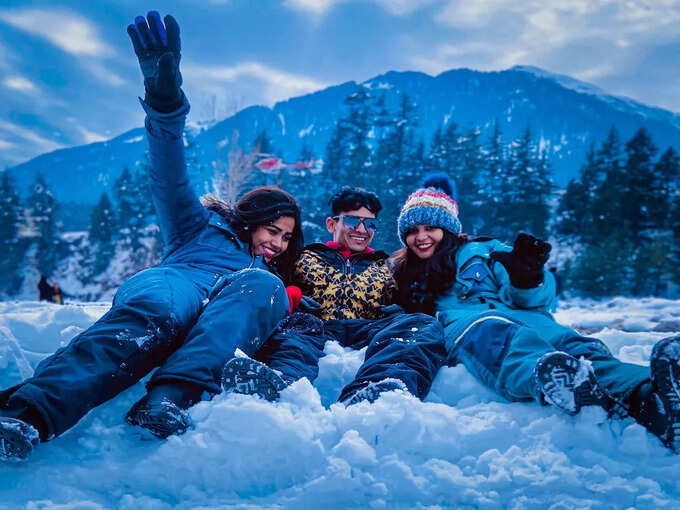 Snow is the first thing that comes to our mind when we mention Manali. It is one of the most famous and best tourist places among Indians in all seasons, but during winters when snow covers the mountains and trees, Manali seems like a paradise. Situated on the banks of the Beas River, Manali is also known for skiing in the Solang Valley and trekking in the Parvati Valley. Manali is 538 km away from Delhi.
Shimla-Kufri, Himachal Pradesh –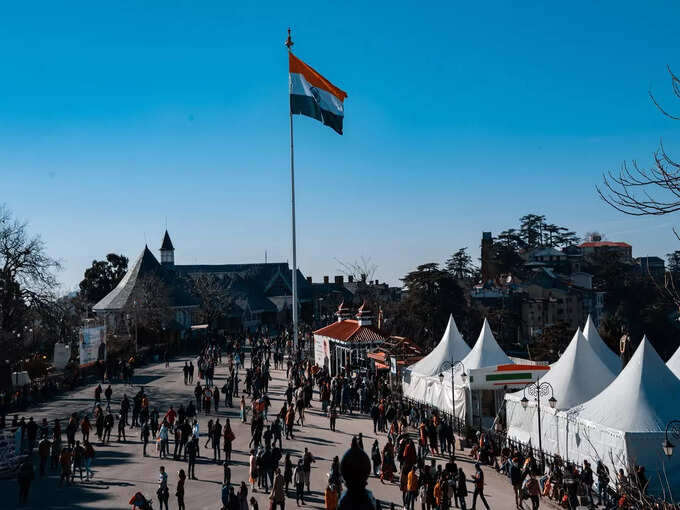 Another place where people like to visit the most during January is Shimla. Shimla is the best place to enjoy with snow near Delhi. Shimla is just 342 kms away from Delhi. If you drive by your own vehicle, it hardly takes 6-7 hours and public transport takes 8-9 hours. The Mall Road of Shimla remains covered with snow during winters where you can enjoy shopping and delicious food from restaurants. If you love skiing and ice skating then you must visit Kufri which is just 17 kms away from Shimla. Some of the major tourist places in Shimla include the Ridge, from where you can enjoy beautiful views of the hills.
Narkanda, Himachal Pradesh –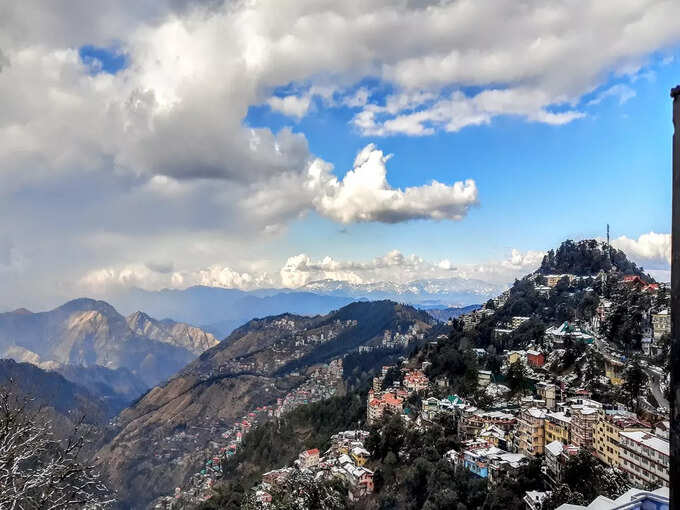 Situated around 65 km from Shimla, Narkanda is another beautiful place that looks white and very beautiful in winters. It takes around two hours to reach this place by car. Narkanda is one of the most popular skiing destinations in India due to its snowfall, which is also known for its alluring natural beauty. People also prefer Narkanda as it is less crowded than the famous hill stations of Himachal such as Shimla and Manali.
Gulmarg, Kashmir –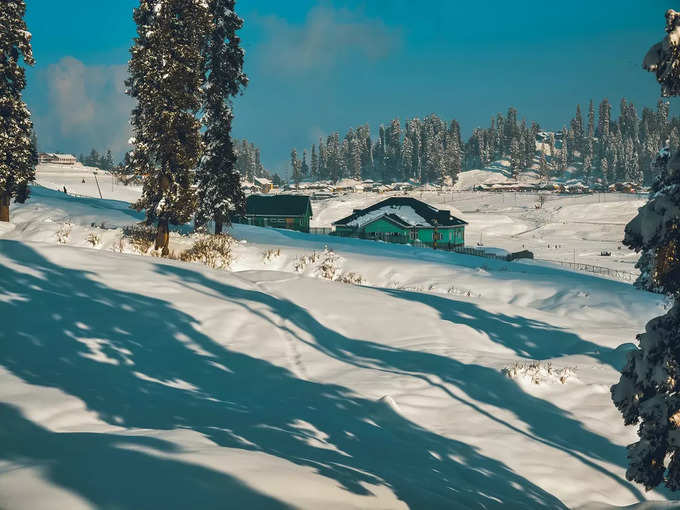 Gulmarg is the best place for those looking for snow adventure. After snowfall, this place starts looking like Switzerland. Gulmarg in the Kashmir Valley is considered a white paradise on earth. The small hill village of Gulmarg is about 50 km from Srinagar, and is easily accessible by buses and taxis. Close to the Himalayas, Gulmarg is one of the places that receives the highest snowfall in the country.
Darjeeling, West Bengal –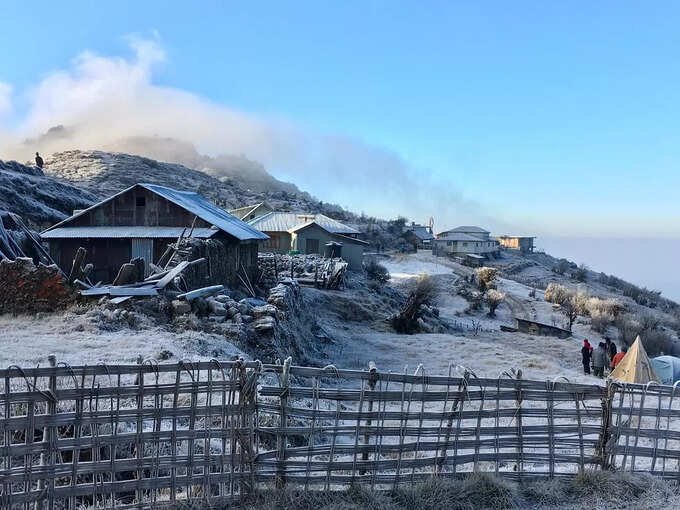 On hearing the name of Darjeeling, the view of tea leaves and moving toy train comes to the fore. This place also gets completely covered with snow in January. Darjeeling is one of the most amazing snow destinations in India and a UNESCO World Heritage Site on the Himalayan Railway.
Auli, Uttarakhand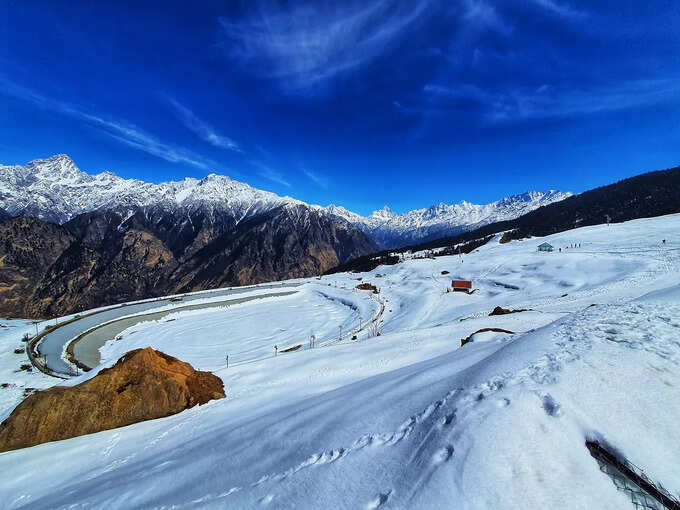 If you are fond of skiing, then you should also visit Auli. This beautiful place is about 520 km away from the capital. Auli, known as the skiing capital of India, is surrounded by coniferous and oak forests and offers a stunning view of the Nanda Devi and Nar Parbat mountains. Auli is considered to be the best place for adventure lovers.
Chopta, Uttarakhand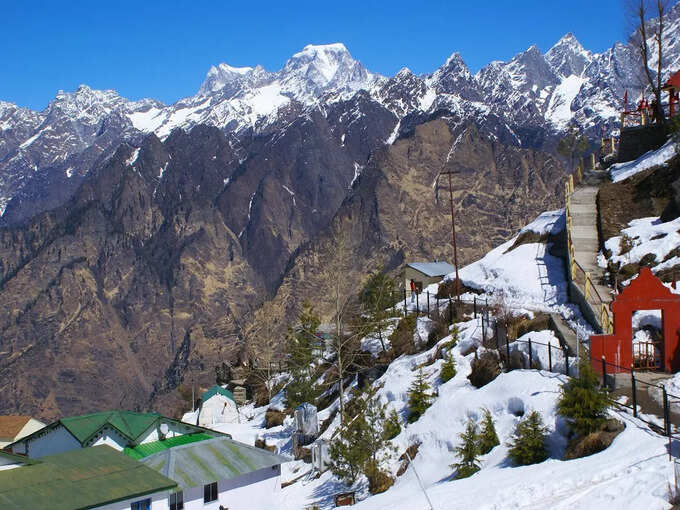 Chopta Also known as the Mini Switzerland of Uttarakhand, this place is undoubtedly a heaven on earth. This lesser-explored hill station in Uttarakhand is the base for trekking to the Tungnath Temple (one of the Panch Kedars) of Lord Shiva. This place also gets covered with snow in the month of January and turns into an icy wonderland.