Famous for its natural beauty and diversity,Himachal Pradesh is an excellent tourist place. Every year a large number of tourists visit Himachal. If you also want to visit Himachal Pradesh, then the Indian Railway Catering and Tourism Corporation (IRCTC) has brought a great tour package for its passengers. Under this tour package, travelers will be able to visit Chandigarh, Manali and Shimla. According to the information given on IRCTC website, this tour package for 8 nights and 9 days. It will start from 04 February.
According to the information, this tour package of IRCTC is named 'Himachal Fantasy'. Under this tour package, travelers will start their journey from Hyderabad. Under the package, all passengers will leave for Delhi via Telangana Express at 0650hrs on 04 February. After taking rest in Delhi, all the passengers will leave for Shimla. After Shimla, all Manali will then leave for Solang Valley and later Chandigarh.
Tour Package Facilities:
This tour package includes the travel expenses of passengers from Slipper / Third AC class, AC accommodation in Delhi, Shimla, Chandigarh and Manali. There will also be breakfast and dinner facilities. AC transport will be provided for site sighting and travel insurance will be provided. Apart from this, toll and parking charges are also included. If passengers want additional facilities, then they will have to pay separately for the tour package.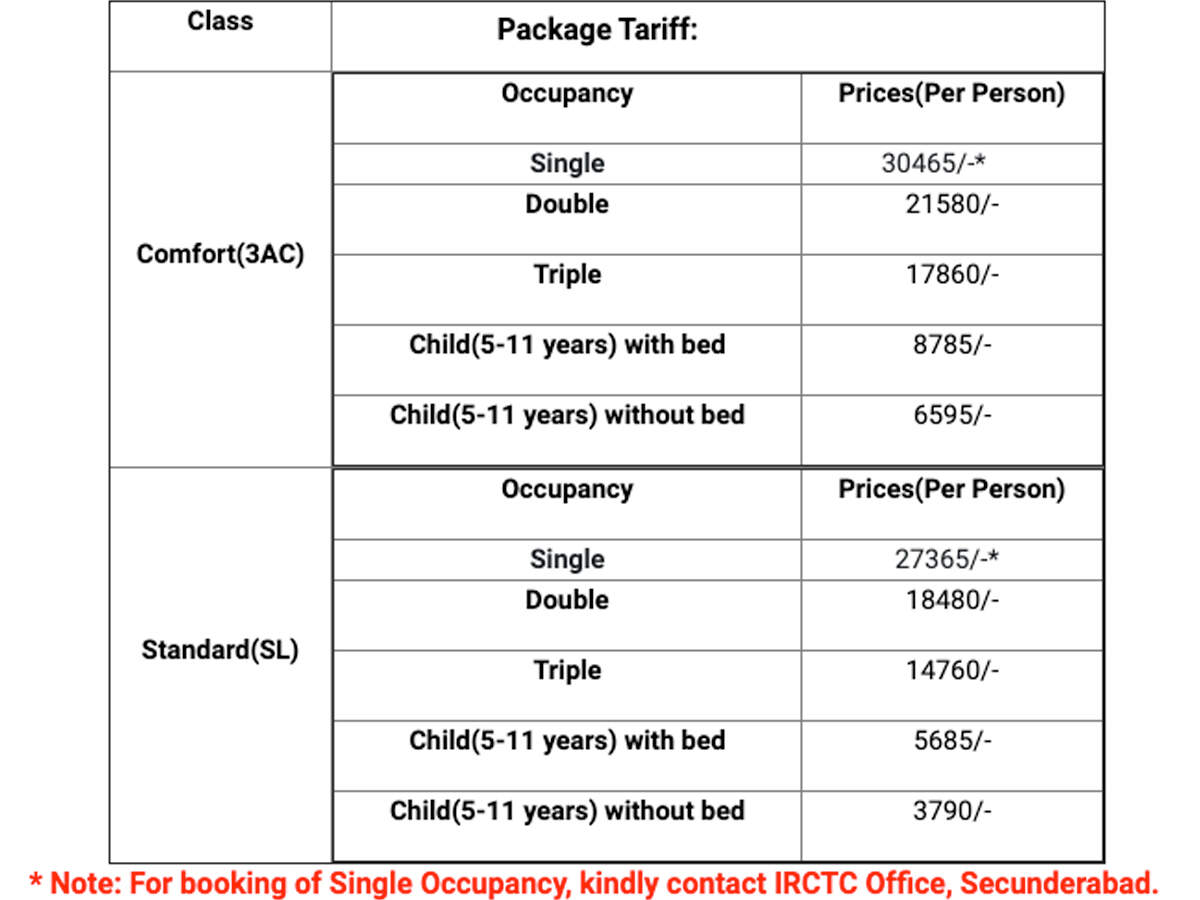 Tour packages and per capita expenses For
this tour, you will have to spend Rs 30, 465 per person for a single occupancy in third AC, Rs 21, 580 for double occupancy and Rs 17, 860 for triple occupancy. If you have children with you, then you have to spend Rs 8,785 for children aged 5 to 11 with beds and Rs 6, 595 for a child without beds. In the slipper class, you will have to spend 27, 365 rupees for single occupancy, 18, 480 for double occupancy and 14, 760 rupees for triple occupancy.