There are one beautiful place to visit in the country, where the views surely mesmerize everyone. But if we talk about tourists, then they are always looking for such places, where they can get to see one new place. One such place is present in Lahaul Spiti, which is known as Chicham village. These places are so beautiful to see that hundreds of tourists come here every year to visit. Chichum village of Lahaul Spiti is connected by a bridge, this bridge is known as Chichum Bridge. This bridge is built on the Samba-Lamba drain at an altitude of 14 thousand.
About Chichum Bridge –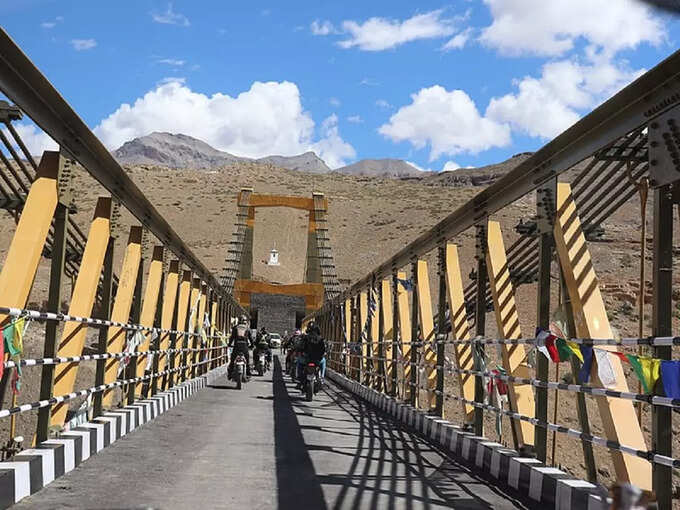 The Chichum Bridge is 120 meters long and 150 meters high. It took about 16 years to build this bridge, in which about 5 crore 50 lakh rupees were spent. The biggest benefit of the construction of this bridge was to the local people living here. The best thing is that the distance between the village and Kaza sub-division has been reduced by 25 minutes due to the construction of this bridge. The tourists coming here have benefited a lot from this place.
Tourists have benefited from Chichum Bridge –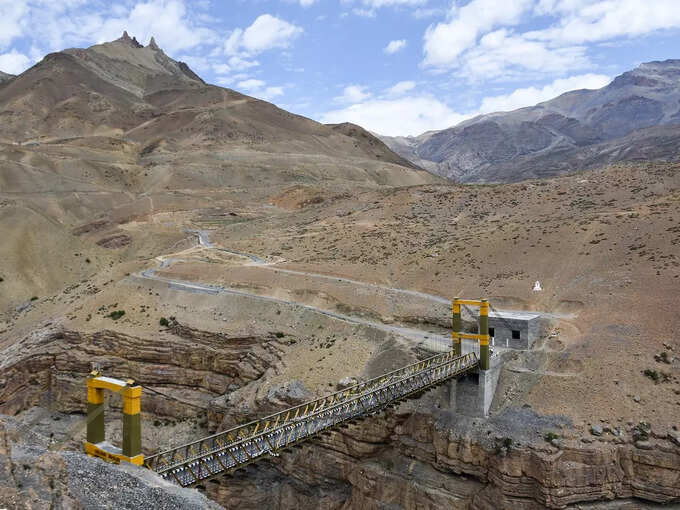 Chichum Bridge is the highest road bridge in the whole of Asia. This title was earlier given to China, where Asia's highest bridge was first constructed over the Indus River. Due to the formation of Chichum Kaza by pass, people coming to Manali do not have to go through Rangrik Pong. People coming to Manali leave for Kyoto via Kibber and Chichum. This saves time as well as money.
The bridge is built at such a height –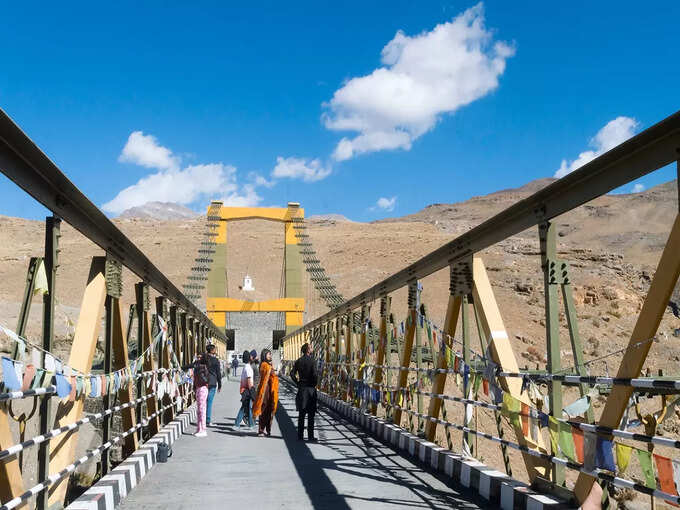 The bridge is built on the 14,500 feet high Kunjam Pass, that is why there is no danger in coming and going through this bridge. But still you get tourists, especially bikers coming here. If you are planning for Lahaul Spiti, then definitely go to see this bridge. By coming here, you will get the experience of living near nature and also adventure.
Chandratal lake can also be reached from the bridge –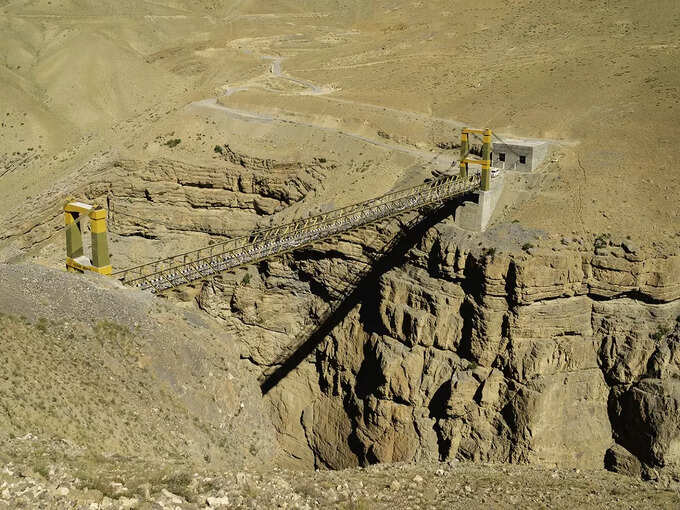 Travelers can also go further to Chandratal Lake after crossing the bridge. This is such a lake, which is present in the foothills of the Himalayas. You can also visit nearby places, which include Kaza, Comic, Langza, Dhankar, Tabo and Nako. If you want to explore more places, you can also visit Mud Village.
If you want to promote your Tour offer/package on our website, then please share your information, I will add on website OnlineTourGuide.in.