After working for the whole week, when the weekend comes, then at that time we all feel that we should go somewhere to freshen the mood. But where to go? This is the biggest question! So, through this article, today we tell you about those places near Delhi, where you can return home after visiting in a day. Just yes, if going with friends, either prepare your own car and take them with you or call a friend who can take you on a day's road trip.
Murthal near Delhi – Murthal near Delhi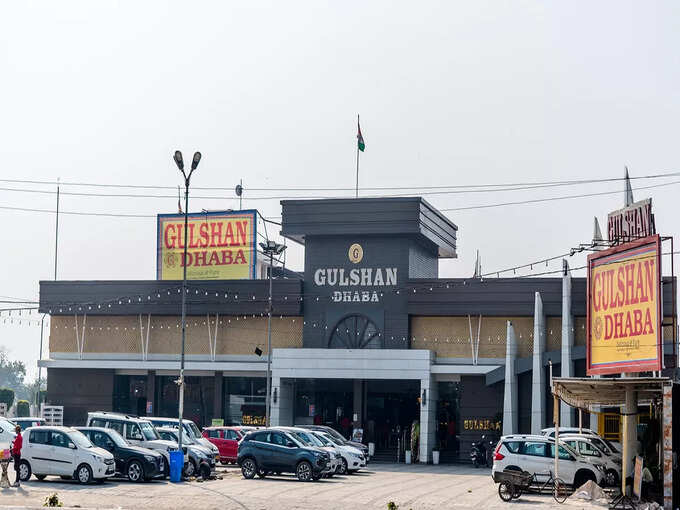 Murthal is a paradise for foodies. If you also want to try something new in food, then there are many roadside dhabas, which serve delicious parathas of all kinds. Murthal is hardly an hour drive away from Delhi. You can go out with friends in the afternoon and reach the evening and leave for home comfortably after eating and drinking. Just yes, definitely take a good camera with you, there you can enjoy the photoshoot to the fullest.
Distance from Delhi: 43 kms
Noor Mahal near Delhi, Karnal – Noor Mahal, Karnal near Delhi in Hindi
Noor Mahal in Karnal is as beautiful as it looks during the day, as it looks in the evening. This palace, lit up in the light of lights at night, gives a complete king-maharaja look. The palace, which has been converted into a 5 star hotel, reflects the influence of Rajasthani and Mughal styles in its architecture. Seeing its beauty, everyone is forced to be mesmerized. The hotel now also has modern amenities such as an infinity pool and a tennis court.
Distance from Delhi to Noor Mahal: 122 kms
Neemrana Fort Palace near Delhi – Neemrana Fort Palace near Delhi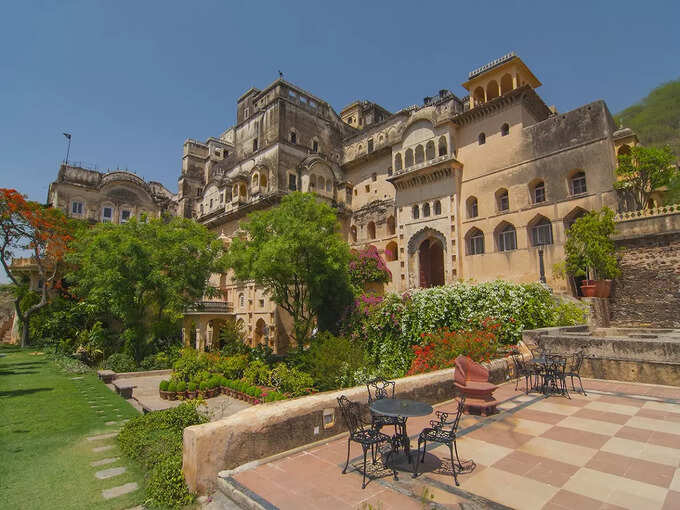 Neemrana Fort Palace is located on the Delhi-Jaipur Highway and is considered the best place to plan a day road trip from Delhi. This fort actually looks like a palace, which was built in the 15th century. It has since been converted into a heritage hotel. The architecture of Neemrana Fort does not look less than a miracle. If you are planning to stay in this palace or hotel, then you can do a variety of activities here, such as walking in the gardens, swimming in the pool, enjoying the spa.
Distance from Delhi to Neemrana Fort: 126 kms
Agra near Delhi – Agra near Delhi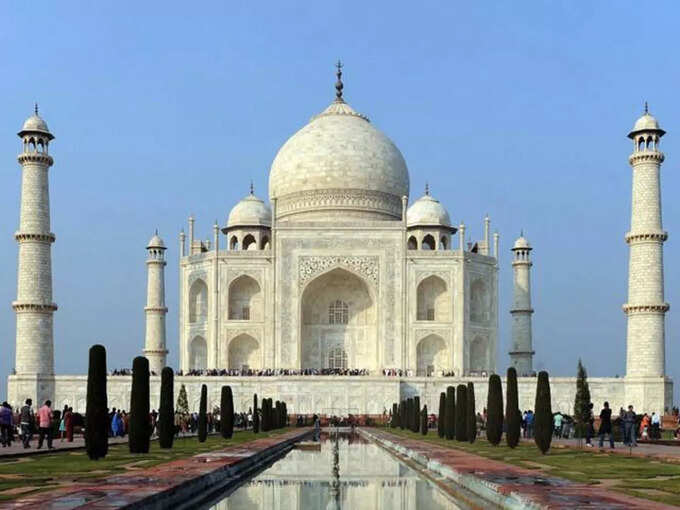 Agra is one of the most preferred destinations for a day trip from Delhi. This city is known for the Taj Mahal, one of the 7 wonders of the world. Agra also has many structures and relics of the Mughal region, which you will find in one or the other corner of the whole city. A day trip from Delhi is enough to see some places of Agra. Agra can be reached by road from Yamuna Expressway.
Distance from Delhi to Agra: 233 kms
Vrindavan near Delhi – Vrindavan near Delhi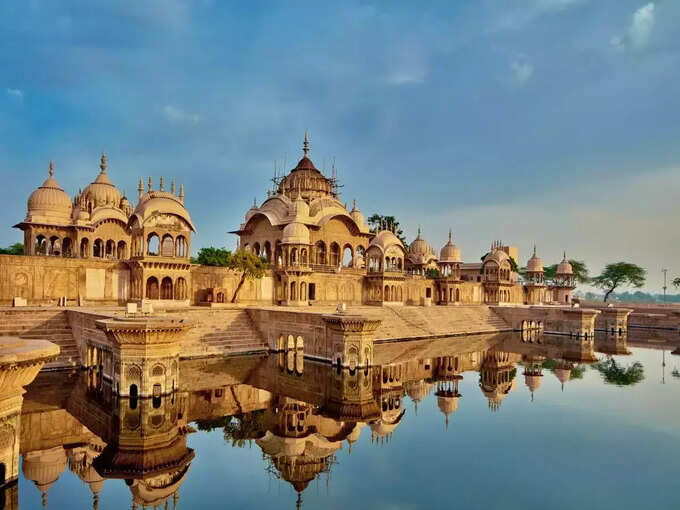 The city of Vrindavan is littered with temples dedicated to Lord Krishna. The ISKCON temple, Mirabai temple, Gokulanand temple and Vrindavan Dham attract huge crowds of devotees every day. The weather here is so pleasant, that you can come here to visit anytime. Well the best time is considered to be the winter months. Along with Vrindavan, you must also visit Mathura once, which is believed to be the birthplace of Lord Krishna.
Distance from Delhi to Vrindavan: 142 kms
Bharatpur Bird Sanctuary near Delhi – Bharatpur Bird Sanctuary near Delhi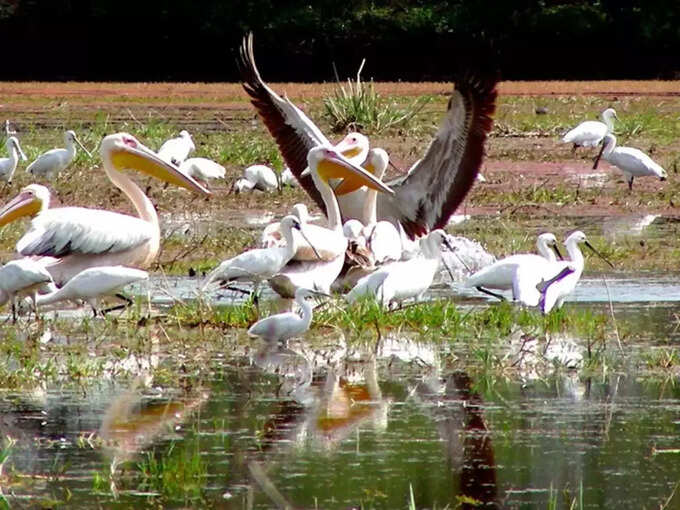 Bharatpur Bird Sanctuary is the best place for bird enthusiasts, nature lovers and adventure lovers. It is one of the most famous bird sanctuaries in the country due to the wide variety of birds that can be seen here. Here you can see a number of native and migratory birds. People come here in large numbers to see the Siberian Crane, which is considered one of the rare birds in the sanctuary.
Distance from Delhi to Bharatpur: 182 kms
If you want to promote your Tour offer/package on our website, then please share your information, I will add on website OnlineTourGuide.in.