Gangtok- Sikkim, a small state of North East situated in the Himalayan hills, is naturally a very beautiful and peaceful place. If you want to take some time away from the hustle and bustle of life and live in a calm and clean environment, then this place is perfect for you. It is also a perfect honeymoon spot for couples.
As such, the whole of Sikkim is very beautiful and there are many places to visit here. But if you are a nature lover, in the lap of snowy hills, on the banks of cold water lake, want to spend some moments in solitude among the clouds, then we are going to tell you about some places which you should not miss. .
Zuluk (ZULUK)
Juluk is a small village situated at an altitude of 10,000 feet above sea level. It is developing as a new tourist spot in East Sikkim near Indo-Tibet border. This can be the first choice for travelers or couples looking for a small and quiet village. Amazing views of the Eastern Himalayan mountain range and Kangchenjunga can be seen from here. To reach here, you can hire a taxi from the Gangtok airport and travel for about 3 hours to reach here. The journey to Zuluk takes you through 32 hairpin turns, the beauty of which will leave a mark on your mind.
At a distance of 10-12 kilometers from here, there is Thumbi View Point at an altitude of about 11 thousand feet, which is very special for taking photographs. You can take a panoramic picture of the peaks of Kangchenjunga from here. Apart from this, you will also get to see a spectacular view of Kupup Lake here. Kupuk Lake is also known as Elephant Lake and is locally known as 'Biton Cho'. It is considered one of the holy lakes of Sikkim.
Interestingly, there is no hotel in this village yet it will be your most exciting and fascinating trip. You stay here with the local people, who arrange suitable houses for you. Here you will be able to see and feel how polite and friendly the people of Sikkim are. Their hospitality will win your heart. Visit in the months of August to September to enjoy mild summer, while snowfall can be seen during January to April. Zuluk is very close to China and tourists have to take a permit to visit here.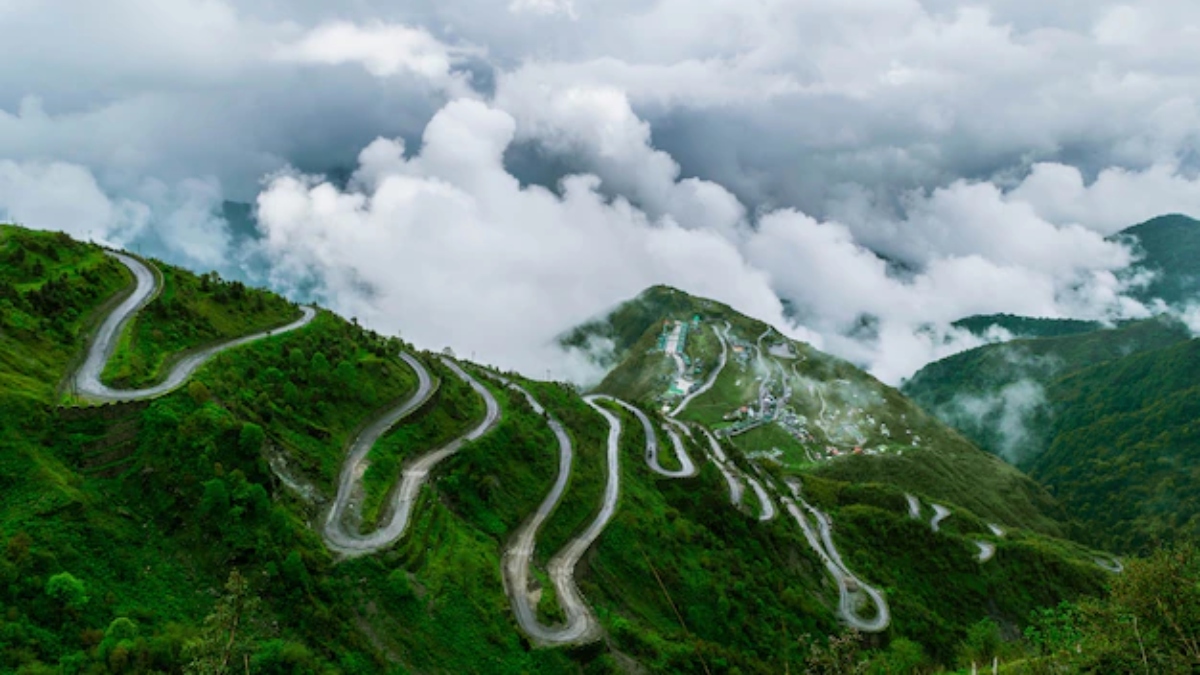 TSOMGO LAKE
Tsomgo Lake, located at a distance of 40 km from Gangtok, is one of the best romantic places in Sikkim. Tsomgo Lake is named among the highest altitude lakes in India. You will be left speechless upon reaching this place situated at an altitude of 12,400 feet. Here the view of snow-capped peaks and green valleys is visible. Tsomgo Lake is also known as Changu Lake. The falling reflections of the snow-capped mountains surrounding the lake add to the magical look of the lake. As the season changes, so does the color of this lake.
You will find this lake frozen during the winter season and in the month of spring, the colorful flowers blooming on the banks of the lake leave no stone unturned to enhance the beauty of Tsomgo Lake. Don't miss taking a ride on the colorfully decorated yaks and mules at Tsongmo Lake. There are many tea stalls near this lake where you will also get food and drink. Along with this, you can also take snow shoes and gum boots to roam here. Let us tell you for information that it is mandatory for tourists to have a permit to visit Tsongmo Lake in Sikkim.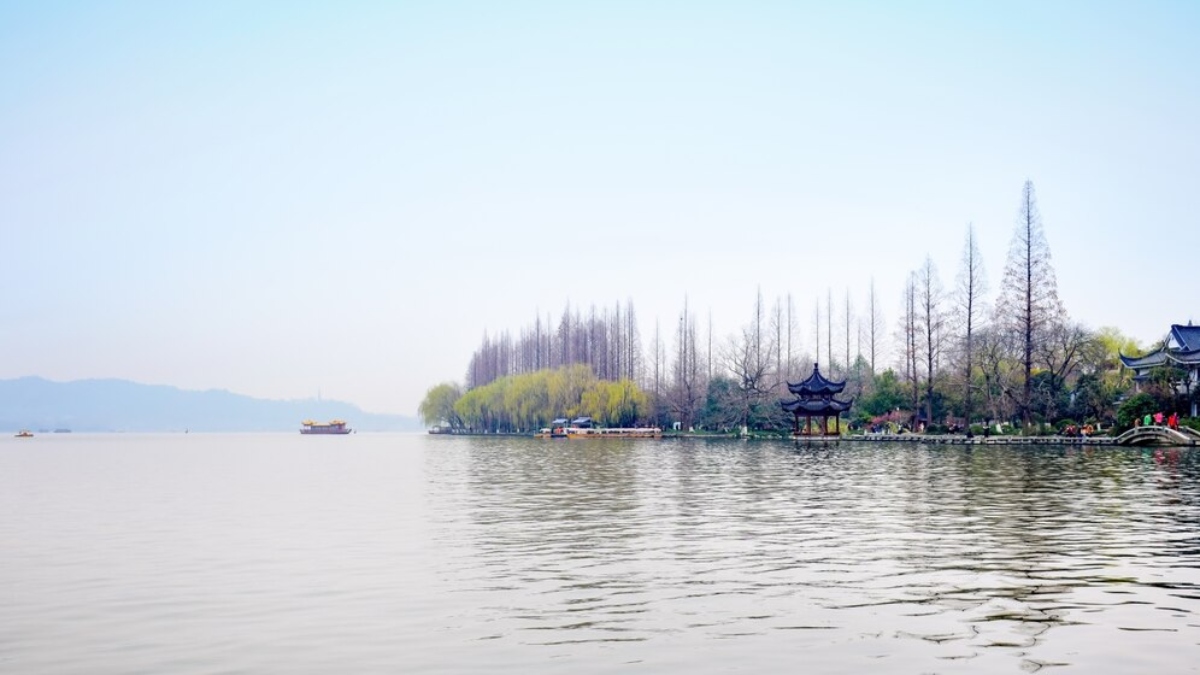 Pelling
With this, if you like to do adventure activities, then Pelling will prove to be the best for you. The distance of Pelling from Gangtok is 140 kms which is surrounded by dense forests at an altitude of 6800 feet. Where you can enjoy daring activities like mountain biking, rock climbing, trekking, kayaking, river rafting. Along with this, the green valleys spread around Pelling will also make you feel peaceful. Pelling is also a great place for meditation of the mind. There are many places to visit in Pelling such as Sky Walk Pelling, Sangchoeling Monastery, Pemayangste Monastery, Rimbi Waterfall, Sewaro Rock Garden.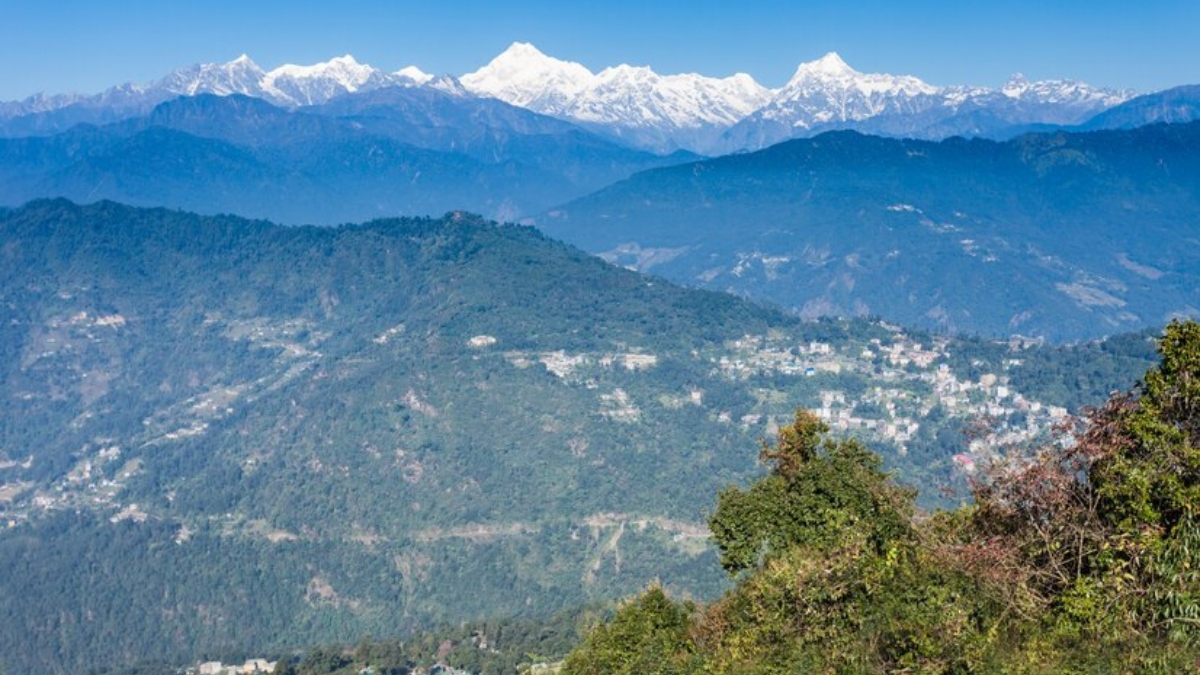 Ravangla
There is a beautiful hill station situated at an altitude of 8000 feet in the south of Sikkim, named Ravangla. This place is one of the peaceful places away from the hustle and bustle of the city. This place in Sikkim is no less than a heaven. One of the most popular tourist destinations, Ravangla is situated on a ridge between Mainam and Tendong Hill, from where beautiful views of the Greater Himalayas can be seen. Situated at a distance of about 63 km from the city of Gangtok, Ravangla is a serene retreat surrounded by picturesque mountain views and lush green valleys. This small town is very much liked by nature lovers.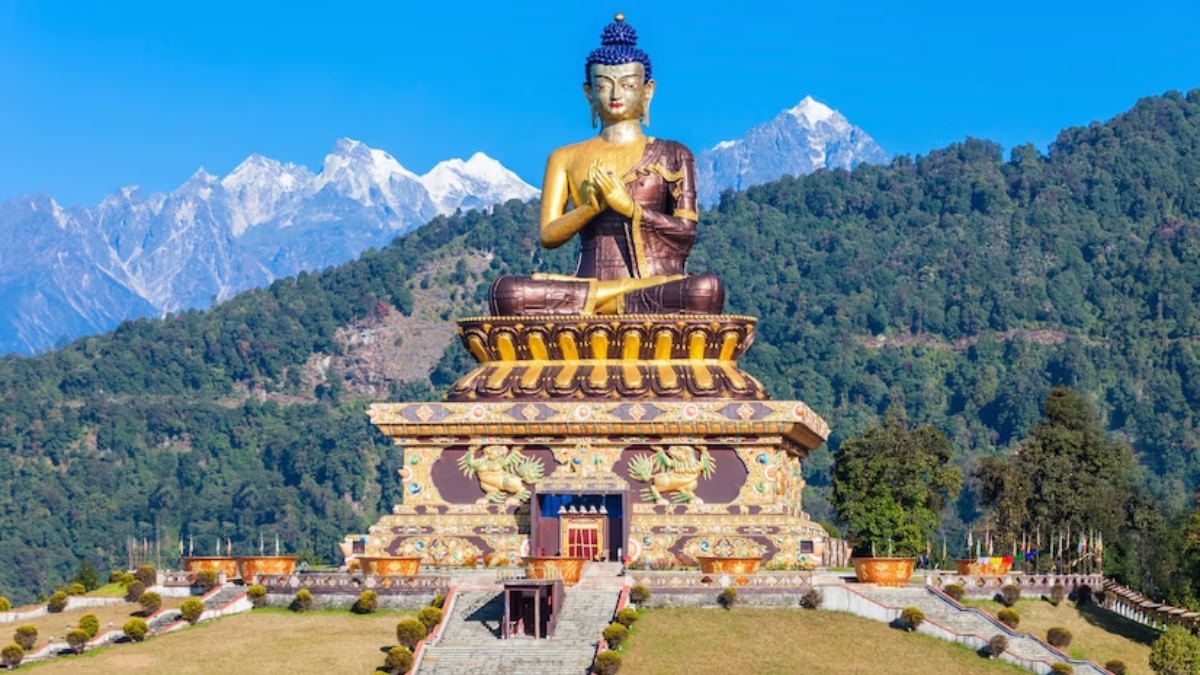 Do spend your time in the beautiful greenery of Buddha Park located on the way to Ravangla. There is a 130 feet tall statue of Lord Buddha in this park. The lush green lawns spread all around make the park even more attractive. Apart from this, tea gardens, hot water springs can also be seen here. Enjoy a dip in the hot spring, visit Temi Tea Garden, the tea gardens situated on the slopes of the hills offer a breathtaking view of Budd. Here you can also buy handmade paper.
If you want to promote your Tour offer/package on our website, then please share your information, I will add on website OnlineTourGuide.in.