There is no doubt that food is a significant part of Varanasi's culture—especially its piping hot kachoris at breakfast, refreshing paans, sweets, lassi and thandai. Most of the local favourite restaurants in Varanasi lie near the ghats or in the jumble of narrow lanes that run behind them. However, it also has restaurants offering a wide array of cuisines, from vegetarian Indian and Chinese to continental and Italian. It is not surprising to see a perfectly baked wood-fired pizzeria on the ghats. Also, there are some fine dining restaurants in Varanasi that do justice to the tourists and travellers looking for a satiating meal in the city. Here are some Varanasi restaurants that you must visit for a culinary adventure in the city.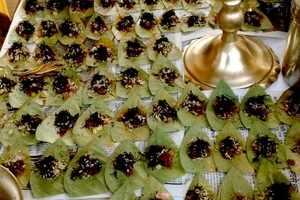 Deepak Tambul Bhandar
Varanasi's famous paans come with a strong punch of extra mint. For something milder and more delicious, try the paans at Deepak ji's shop near Dashashvamedh Ghat.2Street Food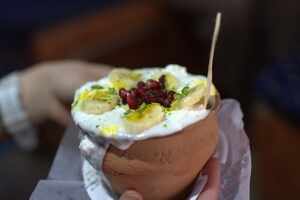 Blue Lassi 
You cannot go to Varanasi and not try the thick delicious yoghurt drink lassi. The frothy drink is churned out in every corner, but the two most famous joints are Blue Lassi in Vishwanath Gali and Shiv Lassi Bhandar in R…more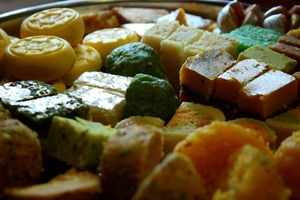 Shribandhu Sweets 
Shribandhu Sweets off Kachauri Gali is one the most famous sweet shops of Varanasi and locals swear by its fresh preparations. Though sweets are an all-season affair, the milk-based malaiyo in winters has a special charm… more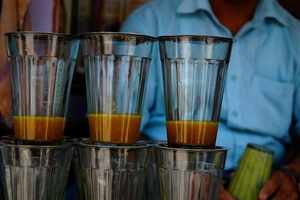 Kashi Vishwanath Thandai Ghar   
There is no better place to taste the unadulterated version of the milk based drink thandai with a dash of freshly ground bhaang, than Pathak ji's stall. Make sure you try the other favourites—cream, kesar and fruit with.. .more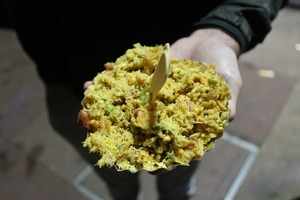 Deena Chaat Bhandar   
Eating the chaats at Deena Chaat Bhandar means that you are being given the same fare as Bollywood celebrities and big business honchos of India, as the owners of the shop are often called to cater for the important func… more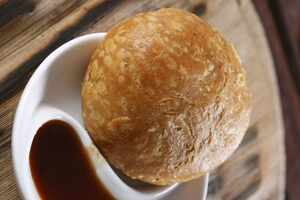 Kachauri Gali
Dotted with weathered, blackened cauldrons bubbling with hot oil make, Varanasi's Kachauri Gali is one if the main landmarks near the ghats.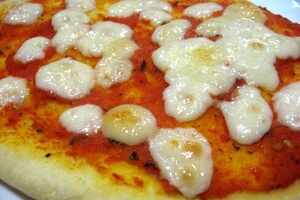 Pizzeria Vaatika Café
Pizzeria Vaatika Café offers the city's most interesting continental fare, especially pizzas.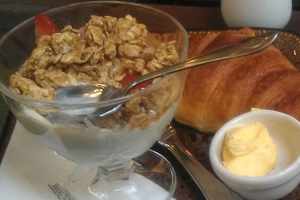 Phulwari
A gang of playful monkeys keeps you company till the food arrives at Phulwari. Situated in the backdrop of an ancient kaali temple with massive graffiti on the main wall, Phulwari is as much a visual delight as a culina…more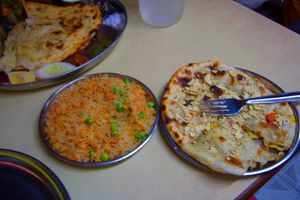 Keshari Ruchikar Byanjan
For delicious vegetarian fare, visit the first floor Keshari restaurant near Gowdowliya Chowk, enroute Dashashvamedh ghat. The restaurant isn't too atmospheric but the food is delectable and economical.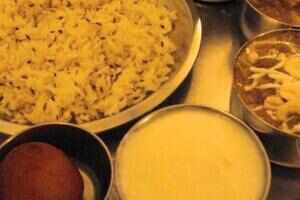 Shree Cafe
If you're staying close to Dashashvamedh ghat, this is going to be your constant choice for meals.