You must have heard this saying very well that the pair makes the top, it sounds a bit strange to hear, but more than half of the people in India believe in this fact. In such a situation, now if God is making your pairs, then it is necessary to take direct blessings from them, so why not do your wedding preparations in a beautiful temple instead of in a big hotel. Money will save money and God will also attend your marriage. Let us tell you about those beautiful temples in India in this article, where you can have your marriage peacefully without any noise.
Triyuginarayan Temple, Uttarakhand – Triyuginarayan Temple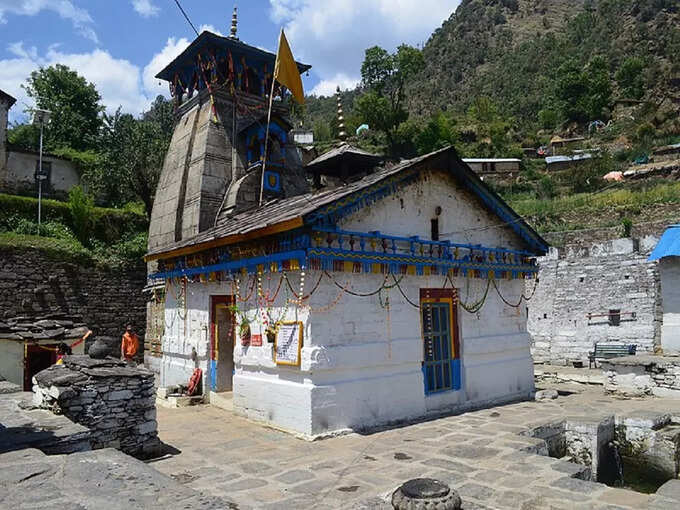 This temple of Uttarakhand is a very famous and beautiful place for marriage. It is believed that Lord Shiva and Mother Parvati took seven rounds at this place and became each other for eternity. This place is full of hills, rivers, lakes, waterfalls and is also a great tourist destination. People from all over the world came here to dedicate themselves to the devotion of Lord Shiva. This temple is also included in 'Char Dham Yatra', getting married at such a place means starting life with some good and auspicious moments.
Prem Mandir, Vrindavan, Uttar Pradesh – Prem Mandir, Vrindavan, Uttar Pradesh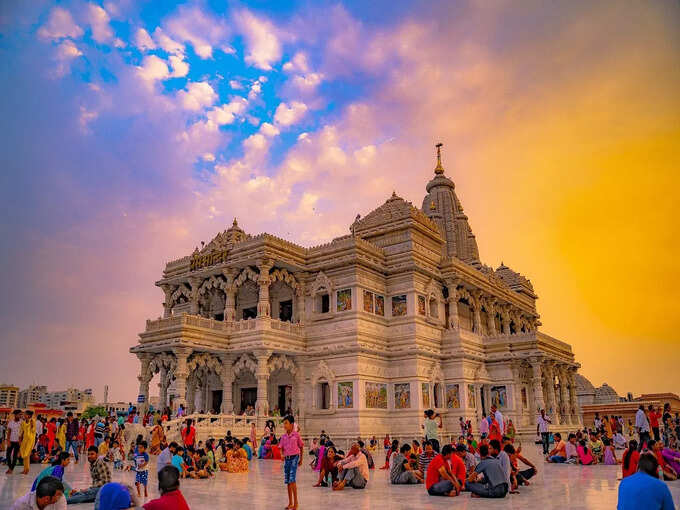 Prem Mandir is a very beautiful temple, where you will see the atmosphere immersed in immense love. The feeling of love is spread all over the temple, if you get married in this temple, then the blessings of Lord Shri Krishna will bring lots of happiness in your life. The Prem Mandir houses the idols of Lord Krishna and Goddess Radha. It is the dream of every couple to seek blessings from them on their wedding day, so you can take advantage of this opportunity by getting married in this temple.
Meenakshi Amman Temple, Tamil Nadu – Meenakshi Amman Temple, Tamil Nadu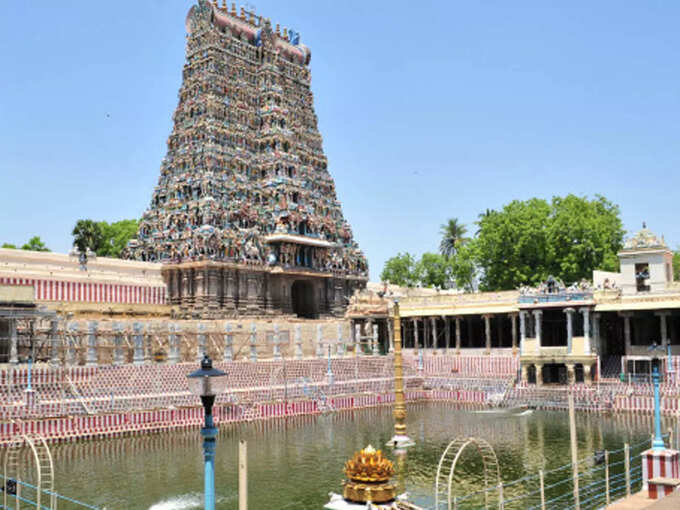 The temple is dedicated to Meenakshi as a form of Parvati and Sundareswarar as a form of Shiva. Meenakshi is the presiding deity of the temple and it is also a beautiful and holy place for marriage. To make your marriage special, you must take seven rounds here. Choosing this temple as a wedding venue will bring luck and love in your life.
Konark Temple, Odisha – The Konark temple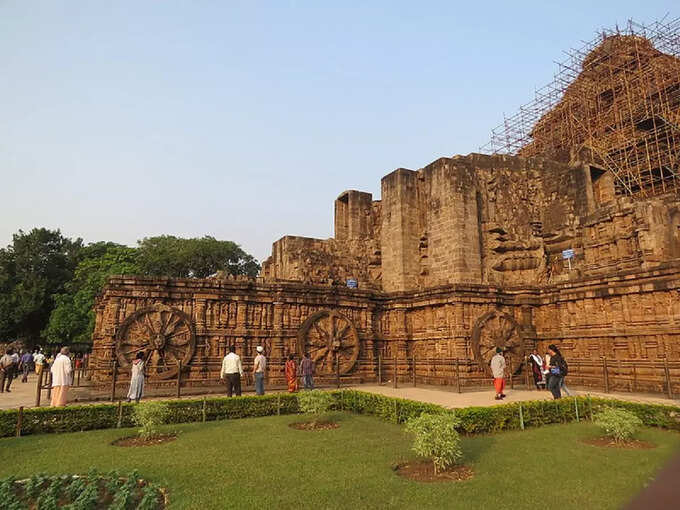 The beautiful architecture and sculptures here are perfect to remember the golden days of your life. The hymns written on the walls make the temple very beautiful. Surya Mandir is the only temple of the presiding deity of Lord Surya. It is said that getting married here enhances the life of the couples.
Lakshmi Narayan Temple, New Delhi – Lakshmi Narayan temple, New Delhi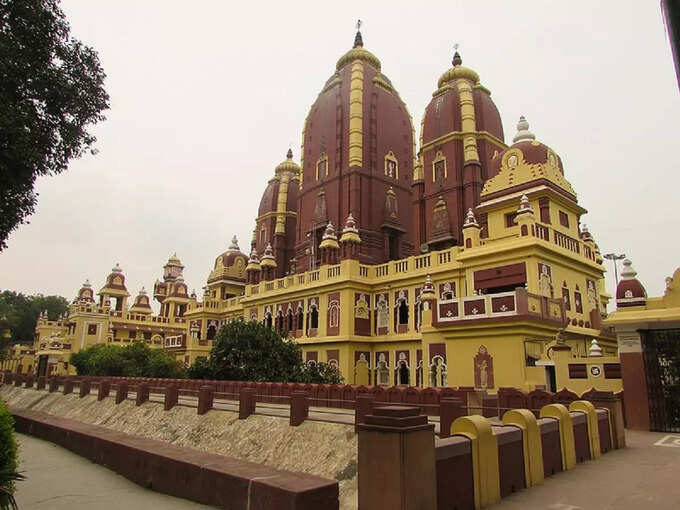 This temple is known as Birla Mandir. The temple is very beautiful and the goddess of wisdom and prosperity blesses the couples with a married life. This place is very beautiful and serene for the wedding day.
Golden Temple, Amritsar, Punjab – The Golden Temple, Amritsar, Punjab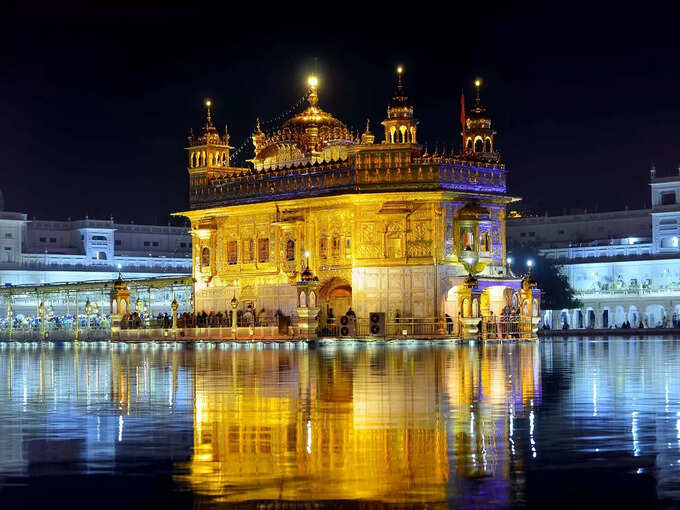 The Golden Temple is a Sikh religion temple. The walls of the temple are of gold and look very beautiful in the evening. Many Sikhs choose this place for the wedding venue of their temple site, the Golden Temple has a beautiful pond which looks very beautiful and peaceful to see. The holy pilgrimage of Sikhs with beautiful surroundings is enough for the golden day of your life. Golden Temple is the best temple wedding venue in Punjab.
ISKCON Temple, New Delhi – ISKCON Temple, New Delhi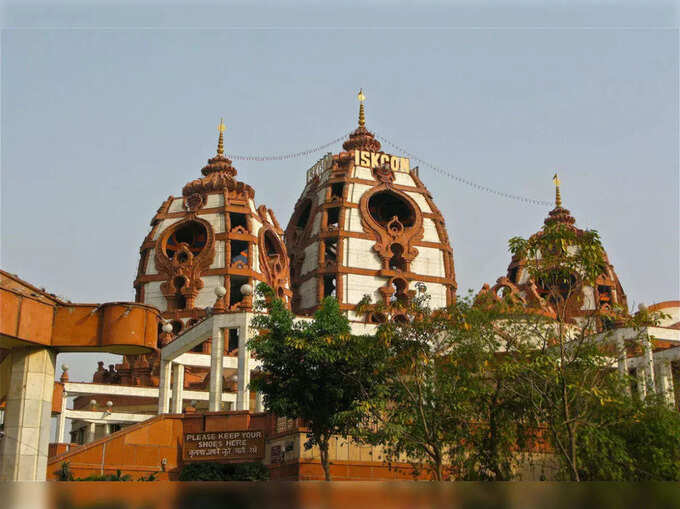 This temple is dedicated to Lord Krishna and his wife Radharani. The story of their true love is very popular in Hindu mythology, and hence we think this temple is a beautiful place to get married. The lotus shaped ceiling with huge paintings is definitely a highlight.