As soon as the last month i.e. December comes, where do people go to celebrate the new year? Like questions start asking each other. Everyone wants to find a place to visit as close as possible, because it saves time and does not cause much fatigue. According to us, there can be no better option than Nainital to visit near Delhi.
People come here to hang out a lot even on weekends and if it comes to New Year, then there is no answer to the glare here. Let's know where in Nainital you can roam around and make your New Year's celebration a bang.
Naini Lake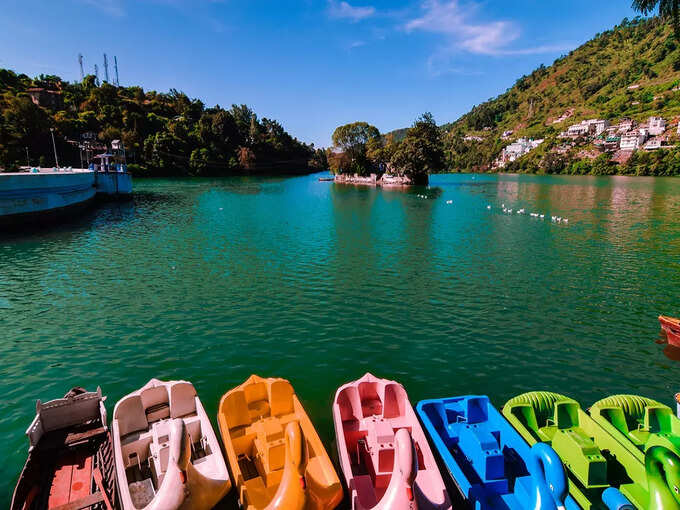 Surrounded by seven different mountain peaks, Naini Lake is one of the most famous lakes in the Kumaon region. Famous for its beautiful views, this place is known as a favorite spot for picnic among the people. You can sit here for some time in the evening and enjoy the setting sun. Also, you cannot get the pleasure of sitting in an open environment and watching nature peacefully. On New Years, you too should head out to enjoy some fresh air.
Mall Road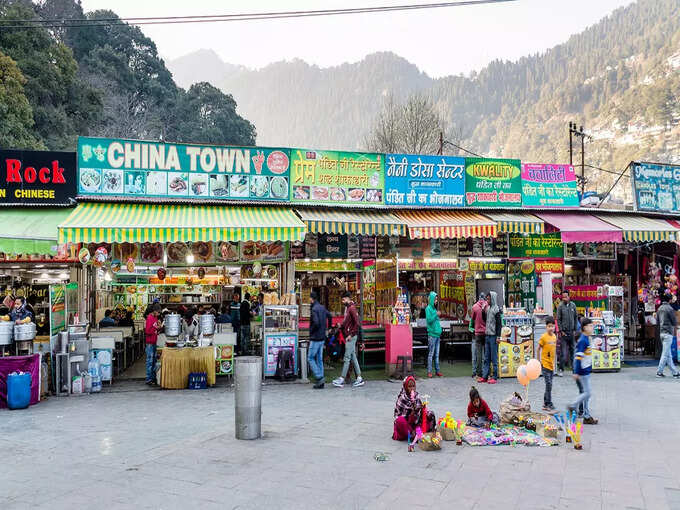 This road built with the help of Naini Lake connects Mallital and Tallital. Here you will find an atmosphere of hustle and bustle everywhere. Some are doing winter shopping while standing at a shop, some are enjoying street food, somewhere you will see people taking photos, and somewhere some will be sipping tea and looking at the mountains. To see such an atmosphere, you should also make a plan for the New Year.
Tiffin Top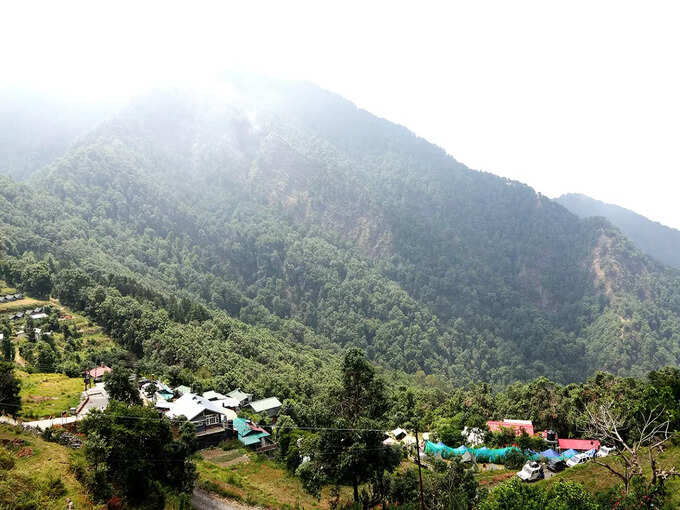 This place, which is included in the tourist place of Nainital, offers views of the entire Nainital. Pine, oak and deodar trees all around will make you feel like roaming in a paradise. Seeing these trees, you will definitely feel very peaceful. If you are a nature lover, then sit back and enjoy the peace here. People keep coming here for picnic also.
Naina Devi Temple – Naina Devi Temple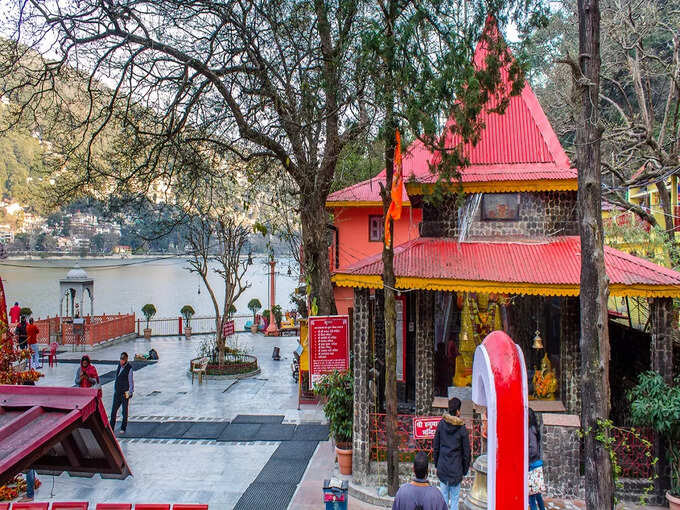 It is said that the eye of Goddess Sati fell at this place, due to which the name of this temple is Naina Devi. This place is called Nainital after the name of the temple itself. This temple is also counted among the major pilgrimage centers of Hindus. If you come here, you will see a peepal tree, which has been planted here for centuries, this tree has also become a center of attraction like the temple. One had to walk to reach the temple, but now keeping the passengers in mind, arrangements have been made for Udankhatola.
Jim Corbett National Park – Jim Corbett National Park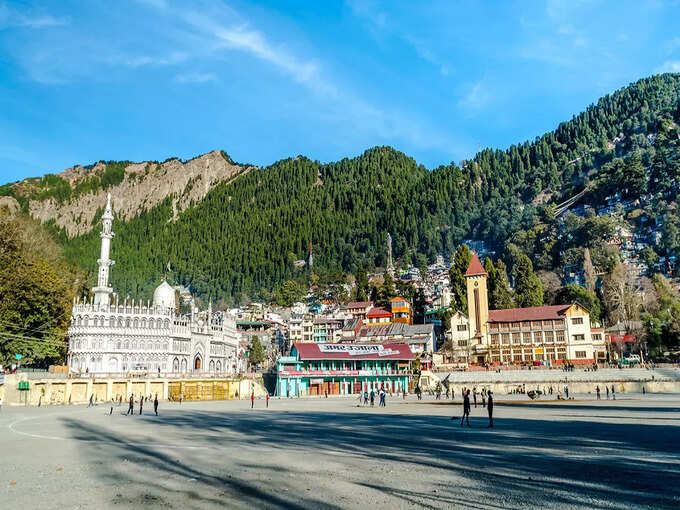 Greenery, calm environment, fresh air passing through the trees and animals and birds disappearing among them, you get to see all these together at one place. Here we are talking about Jim Corbett, who is known for his jungle safari. If you come here from October to February, you will see some more unseen birds.
How to reach Nainital – How to reach Nainital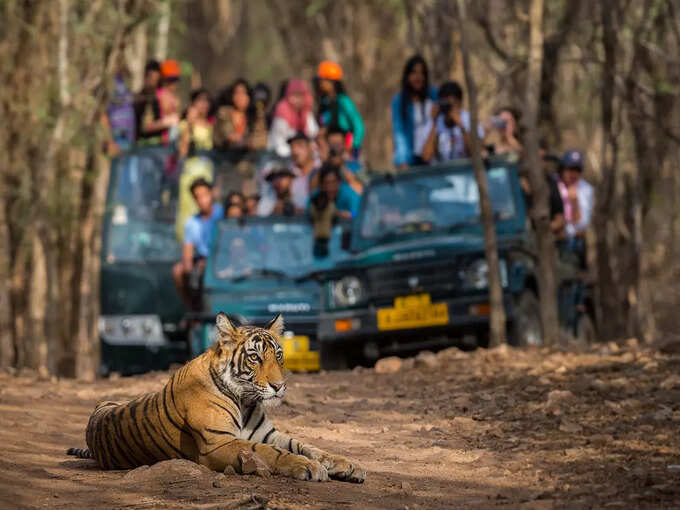 By Air: There is no direct air connectivity to Nainital. Indira Gandhi International Airport, New Delhi is the nearby airport to Nainital. Since every flight of all domestic and international airlines connects Delhi with the rest of the world, travelers can take a flight from Delhi if they are visiting Nainital. Private taxis can be hired from Delhi to reach Nainital.
By Road: Nainital is well connected to many cities and smaller towns in North India. Daily buses ply from Delhi and Kathgodam to Nainital. Coaches like Volvo, AC and Non AC are available in this route.
By Rail: Kathgodham Railway Station, which is located about 34 km away, is the nearest railway station to Nainital. Many trains connect Nainital to Delhi and Dehradun. Travelers coming from Kolkata, Lucknow, Agra and Mathura can board a train till Kathgodam and then hire a private cab or sharing taxi to Nainital.
If you want to promote your Tour offer/package on our website, then please share your information, I will add on website OnlineTourGuide.in.