Generally, every summer people go to the mountains. Our country has beautiful ranges of varying altitudes ranging from the Himalayas to the south. The Himalayan ranges from Kashmir to Bengal, Sikkim, Nagaland, Manipur, Mizoram provide a vast range. In the south we find very beautiful ranges in the Western Ghats. The famous hill stations of India, do not increase the crowds in those places and go to a place where people are less and the beauty of nature is more.
If everyone goes to Shimla, Nainital and Mussoorie during the summer holidays, then only more people will be seen than natural scenes. There will be so much crowd that you will feel like going back. Pollution of trains, garbage and huge number of tourists spoil the balance of the place. Last year, such a large number of tourists reached Shimla that there was scarcity of water and if the problem of parking, do not ask. So, we are telling you about such hill stations which are not common destinations…
Sangla Valley, Himachal Pradesh
Located in the Kinnaur district of Himachal, the Sangla Valley is close to the Tibet border. After driving about 220 km from Shimla, you will reach the beautiful Sangla Valley. Sangla is also known as Twin City because it is close to Kalpa town of Kinnaur Valley. This place is full of natural beauty. You will find many sightseeing places in Sangla Valley. The beautiful BSP river adds beauty to its beauty. It is a tributary of the Sutlej River. Adventure sports such as river crossing, trout-fishing, bicycle trekking are done here. It is here that the famous Kand La Pass falls, where you will see high mountains of snow.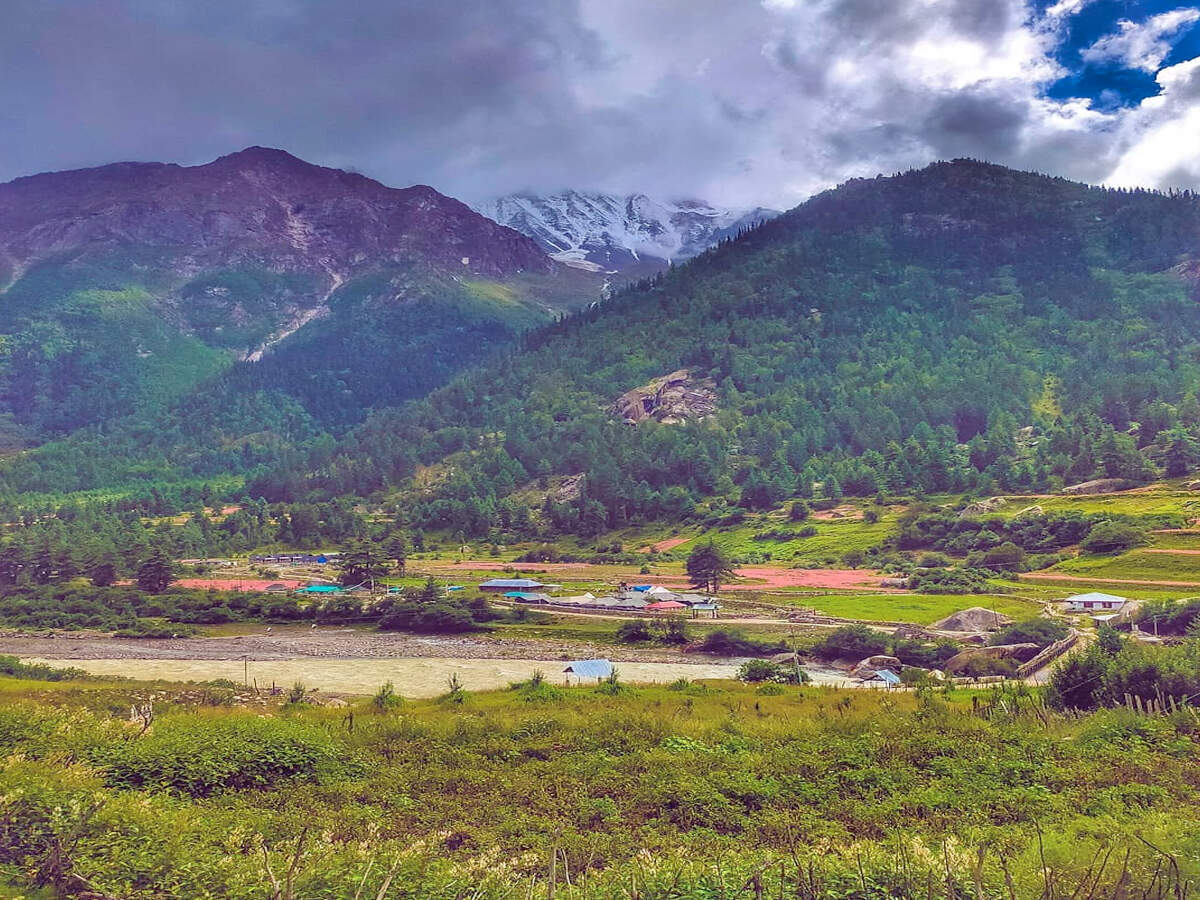 How to reach: Direct bus from Delhi. You can also go by taxi or by car.
Where to stay: Jostel Travelers Hostel, Chitkul Travelers Hostelnegi Homestay, Folk Tales Homestay, Aditya Homestay, Batsari Hotel, Igloo Hotel, Debbhumi Hotel, Tridev Bhagwati Hotel, Aryan The Classic Hotel, Mahima Hotel, Banjara Camp Hotel.
Budget: Rs 40,000
Nubra Valley, Ladakh
Nubra Valley has a temperature between 8 and 20 degrees in the month of June. Nubra Valley is located to the north-east in Ladakh. If the natural beauty of the Himalayas is still untouched then it is in Nubra Valley. To reach here one has to go through Khardung La Pass from Leh. The mountains and small villages in the middle of this valley seem to be alive with the imagination of a painter. People come from far and wide to see double humped camels in Nubra Valley. In the world, such camels are found only in Nubra Valley. The way to reach Nubra Valley is full of adventure. Reaching Nubra Valley, it reaches an altitude of about 2000 meters. To get here, one should rest in Leh for the first two to three days, otherwise there is a possibility of high altitude sickness.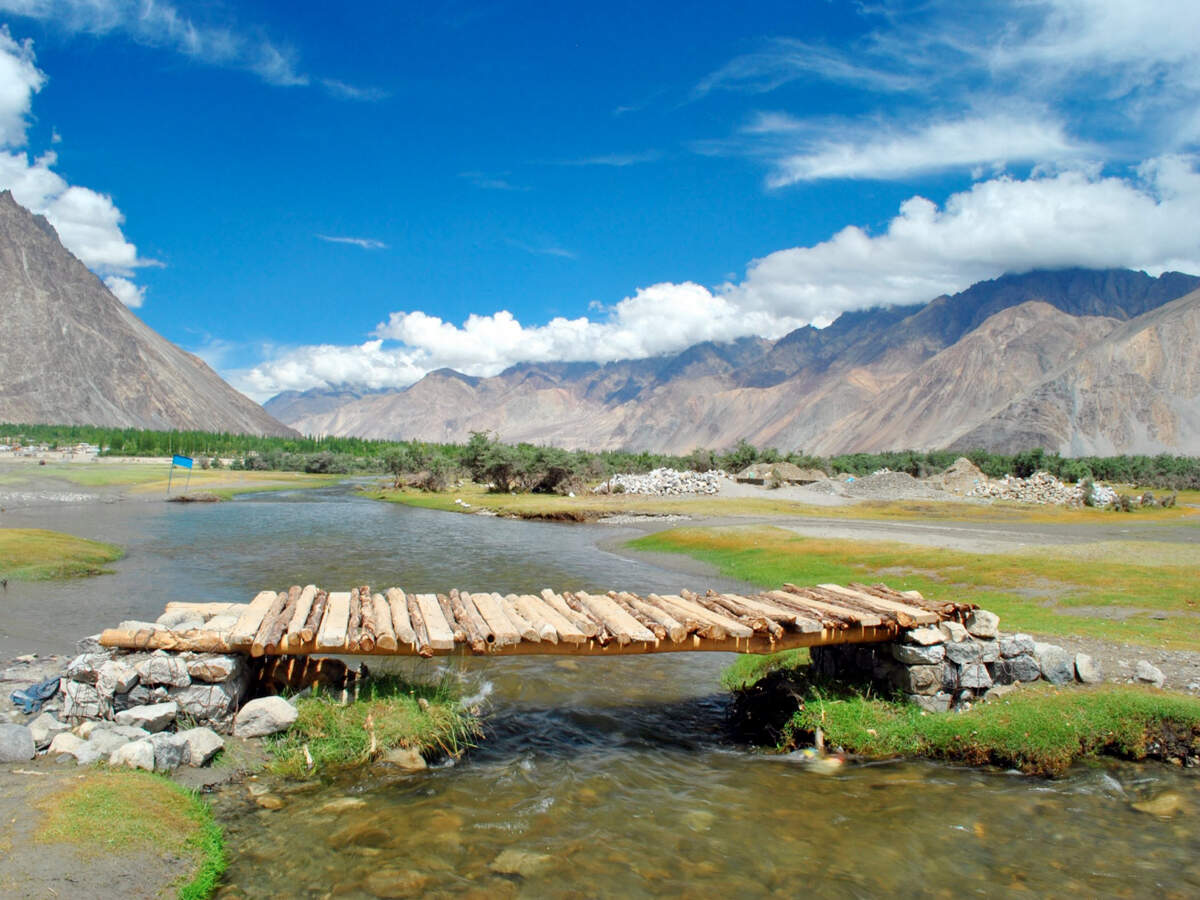 How to reach: A bus from Delhi gets to Leh, but it is not necessary that only one bus takes you to Leh. It is possible that bus has to be changed in Manali. You can also go by taxi or by car.
Where to stay: Nubra Organic Retreat Hotel, Snow Leopard Hotel, Shyok Hotel, Himalayan Home Stay, TIH Kailash Home Stay.
Budget: Rs 80,000
Naldehra, Himachal Pradesh
There are many tourist spots around Shimla in Himachal which are untouched. Naldehra Hill Station, located just 23 km from Shimla, is a precious diamond in the lap of nature. There is a pine forest around it. When you cross the crowds of Shimla and go further, you will realize how close to the true beauty of Himachal has reached. There is a golf course in Naldehra, which has been built for 100 years. This 18 hole golf course attracts golf lovers from all over the world. Nature's forest attracts people from the forest here and the Himachali villages close to it. In the middle of going to Naldehra, you will find Himachali food tasting sold by Himachali women and you can also buy sweaters made by them.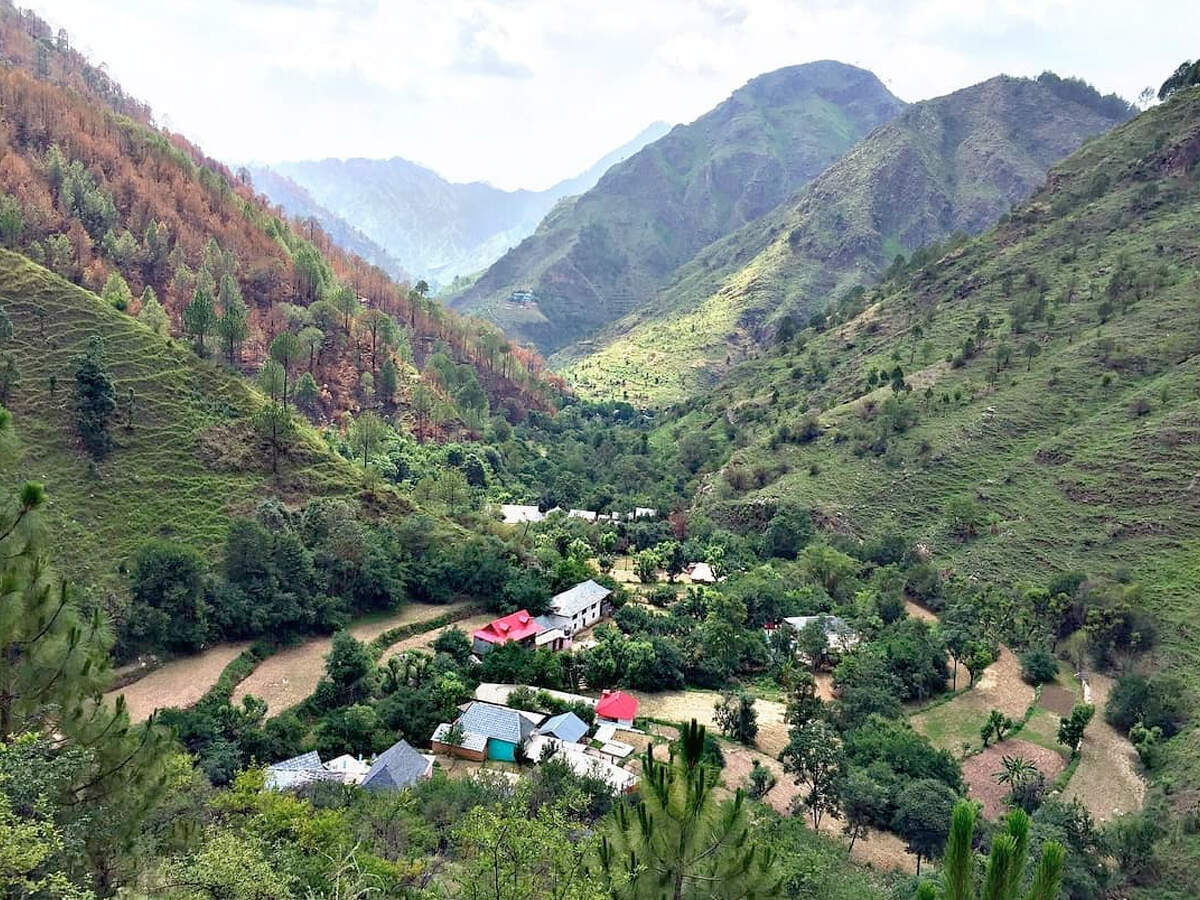 How to reach: Direct bus from Delhi. You can also go by taxi or by car.
Where to stay : Hotel Shelle, Anand May, Hrithik Homestay
Budget: Rs 30,000
Tirthan Valley, Himachal
Instead of going to Kullu Manali, go to an off-beat place around these famous tourist destinations. There are many beautiful valleys very close to Kullu. Teerthan Valley is one such valley. If you are planning a holiday with family then this is a great place. You can spend 3 to 4 days comfortably in Tirthan. This picturesque site situated on the banks of the river Teerthan is the neighbor of 'The Great Himalayan National Park'. The specialty of this place is community based tourism. The people of the village have done the job of saving the folk culture of Himachal in a very right way. The smell of the pine forest, the cuckoo of the birds and the river speck – all of these will reset your biological clock. In a way, it can be said to detox the body in a natural way. You can feel lighter by spending two to three days at this place.
How to reach: Direct bus from Delhi. You can also go by taxi or by car.
Where to stay: Sunshine Himalayan Cottage, Khem Bharti Homestay, Khem Bharti Homestay, Tirthan Nature Camp, Usha Resort, Tirthan Dreamland, Sunshine Himalayan Cottage
Budget: Rs 40,000
Kargil, Ladakh
Kargil is a popular choice these days. Ladakh is also close to it. It is now separated from Kashmir. In Kargil, where there is a War Memorial on one side, there are many points on the other side, where you can spend a few days with yourself in the lap of nature. There is an 800 year old monastery here. Munshi Aziz Butt Museum and City View Point are. There are 22 destinations around Kargil where nature can be viewed and adventure activities can be done. Trekking people come from far and wide. Foreigners also like this place very much.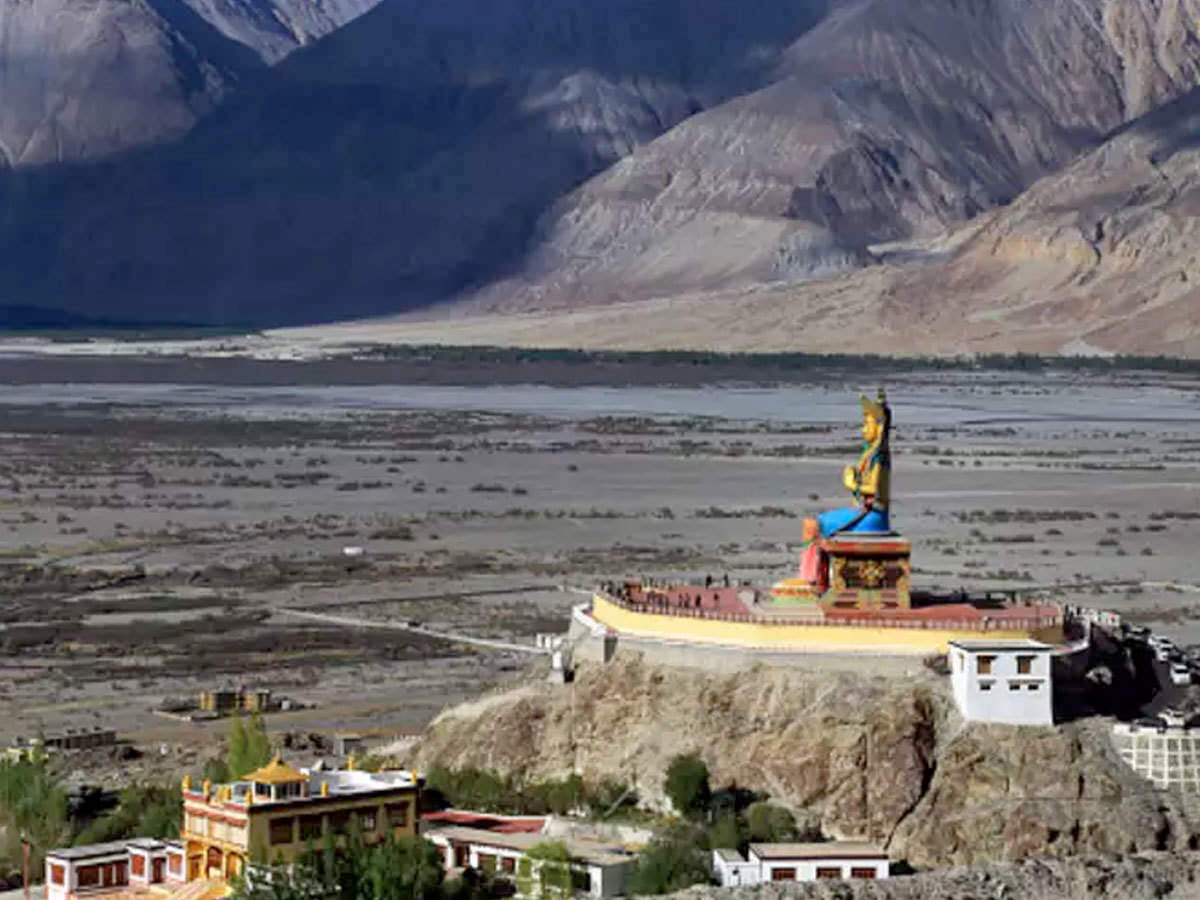 How to reach: There are bus options. Also prefer to go by taxi or by own car.
Where to stay : Hotel Greenlandr, Zojila Retreat etc.
Budget: Rs 70,000