There are many such places in our country, where everyone feels very proud to see Indian history and culture. One of them is Jatayu Park in Kollam, Kerala, which is situated in the beautiful valleys. If you are also going to visit Kollam, then let us tell you about some interesting things related to this park.
Jatayu Nature Park is spread over 65 acres of land in –
Jatayu Nature Park is located in Chadayamangalam village of Kollam district of Kerala, spread over 65 acres, from where you can enjoy panoramic views of the rugged mountains. The idol of the mythical bird is 200 feet long, 150 feet wide, 70 feet high. It is one of the largest statues in India, as well as the largest bird statue in the world.
The idol is seated at the place where Jatayu breathed his last.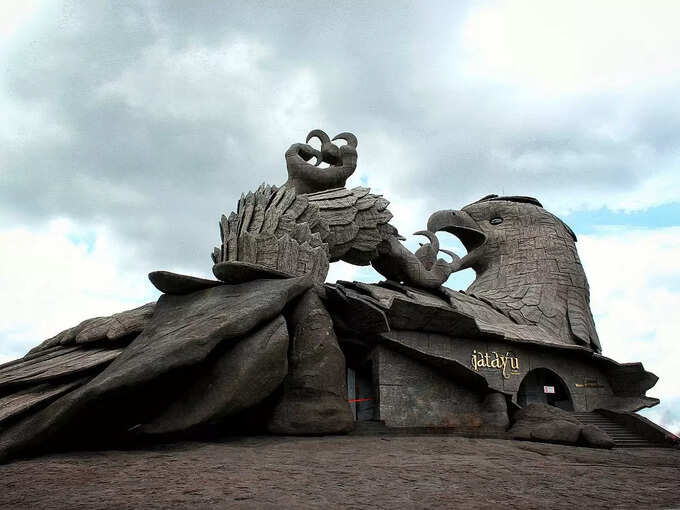 Locals believe that the mythical bird fell on a mountain top in Chadayamangalam after being killed by Ravana. He fought valiantly with Ravana to save Sita, but being old, he was defeated and killed by the demon king Ravana. The idol sits on top of a hill where he breathed his last after informing Lord Rama about the abduction.
Jatayu Sculpture has a 6D Theater
The Jatayu bird sculpture has an audio-visual based digital museum that tells about the Ramayana. Tourists can also experience the beautiful view from inside the statue 1,000 feet above sea level.
The sculpture is developed by a Malayalam film director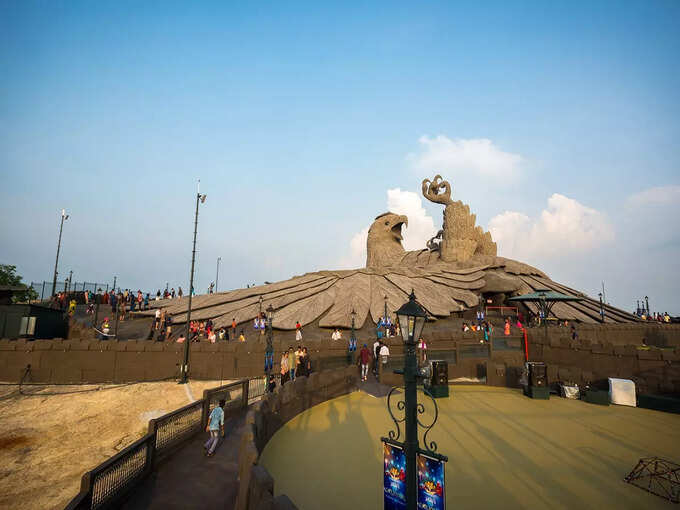 Renowned film producer and sculptor, Rajeev Aanchal is the Chairman and Managing Director of Guruchandrika Builders & Property Pvt Ltd. It was his vision to make the grand project of this nature park and the attractive bird sculpture. It took seven years to make this idol. The concrete structure has been given a stone finish. There was a lot of difficulty in building the building because it was extremely difficult to get all the materials to the top.
Adventure Zone in Nature Park and about 20 Games –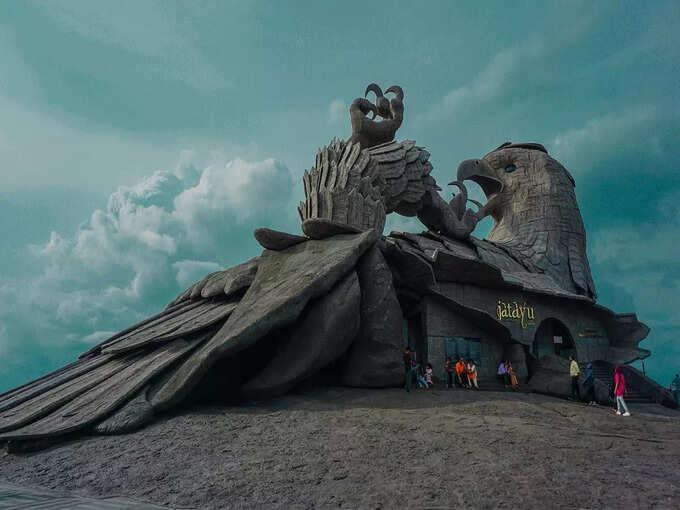 Jatayu Nature Park also has an adventure section. There are many options available for activities like paint ball, laser tag, archery, rifle shooting, rock climbing, bouldering and rock climbing. The park also houses an Ayurvedic cave resort. Here you will find everything from entertainment to adventure and comfort.
South India's first state-of-the-art cable car installed at Jatayu Nature Park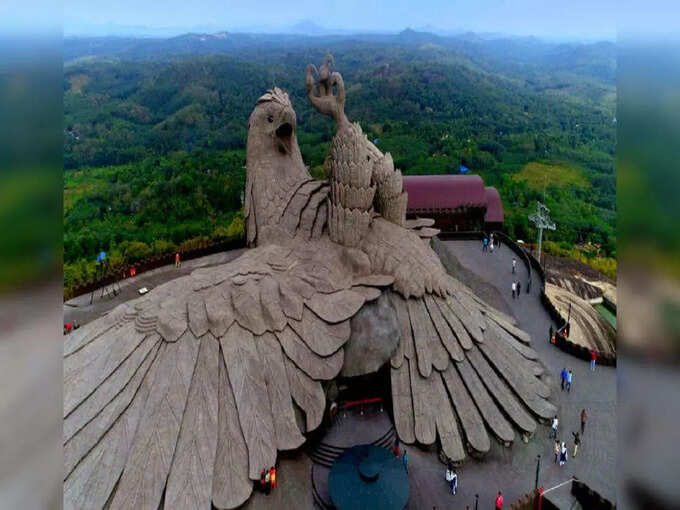 The park also has air passenger ropeway facilities. The gradual climb of 1000 feet on the ropeway is a spectacular experience, from where one can see mesmerizing views.
If you want to promote your Tour offer/package on our website, then please share your information, I will add on website OnlineTourGuide.in.