Kanpur is considered a major industrial city of Uttar Pradesh. Whenever you visit this city, you will see at first glance this place is like any other city – crowded, food stalls on the side, people are always busy. The more beautiful this city is, the more spectacular are the hill stations around it. Surely you have never seen such amazing hill stations before, let us tell the people of Kanpur today about some of the Lallantop hill stations around the city.
Almora near Kanpur – Almora near Kanpur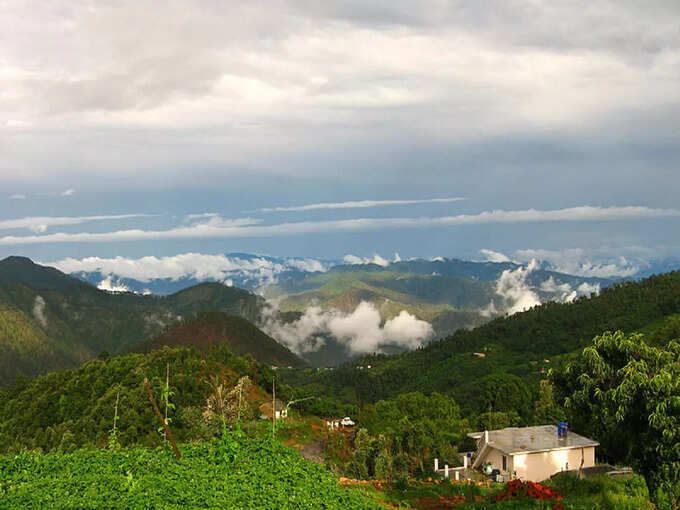 Almora city of Uttarakhand is a very beautiful hill station. You can easily reach here from Delhi and other major cities of North India. Almora is known for its rich cultural heritage, delicious food and spectacular wildlife. There are two major rivers in this city- Koshi (Kaushaki) and Suyal (Salmali). Popular pilgrimage sites like Nanda Devi and Jageshwar attract thousands of devotees every year. Kasar Devi, a village near Almora, has many facilities related to hostels and cafes. Almora is also very popular for mountain biking, as Almora is quite easy to reach and is at a relatively low altitude, so no training is required to ride a bike here. Kanpur to Almora distance is 474 kms which you can reach by taking 11 to 12 hours drive.
Champawat near Kanpur – Champawat near Kanpur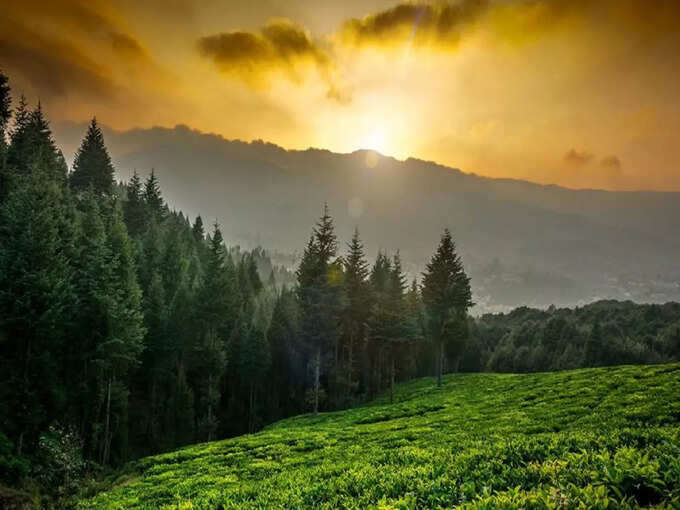 Champawat is a wonderful town in the Champawat district of Uttarakhand. Situated at an altitude of 5,299 feet above sea level, this quaint town of Champaran offers a perfect blend of adventure, religion and history. This place holds historical and religious importance, which is why it remains crowded in every single month of the year. Champawat is, to many, one of the least developed and least populated districts of Uttarakhand. The carvings of the temples here make you go inside the premises once. Along with this, many exciting activities are also done here, which you can try during your trip. The distance from Kanpur to Champawat is 430 km, which you can reach by taking 10 hours drive.
Kausani near Kanpur – Kausani near Kanpur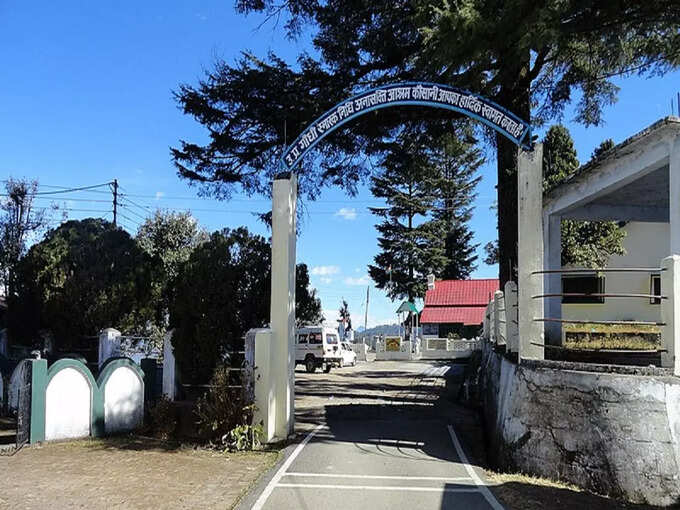 Kausani is a hill station located in the Bageshwar district of Uttarakhand, 51 km from Almora. Nanda Devi and Panchuli peaks add to the beauty of this place in the snow-capped view of the Himalayas in Kausani. Situated at an altitude of 1890 m with pine forests, Bahi Bay, Kausani is the perfect destination for honeymooners, nature lovers and travellers. Kausani also receives snowfall during the winter months. From Kausani you can also opt for trekking on Kailash Track, Base Kausani Track and Bageshwar-Sunderdhunda Track. The distance from Kanpur to Nainital is 526 kms, which you can reach by taking 13 hours drive.
Mukteshwar near Kanpur – Mukteshwar near Kanpur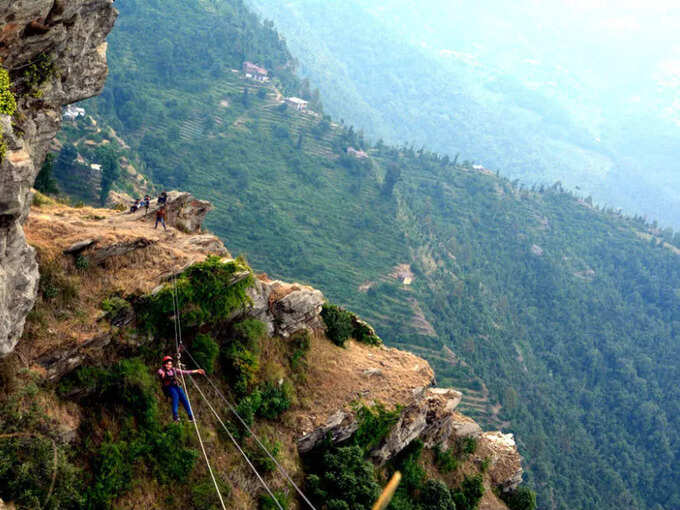 Mukteshwar is a small hill town located about 50 km from Nainital in Uttarakhand. Famous for adventure sports and due to the spectacular views of the Himalayan ranges, travelers like to roam here the most. Mukteshwar is named after a 350 year old Shiva temple named Mukteshwar Dham located here. With lush green trails and narrow lanes, Mukteshwar is a popular destination for trekking apart from rock climbing and rappelling. The gardens, coniferous forests, rolling meadows and small cottages and houses built in the quaint colonial style are some of the major attractions. Kanpur to Mukteshwar distance is 449 kms which you can reach by taking 11 hours drive.
Nainital near Kanpur – Nainital near Kanpur
Nainital is an attractive hill station located at the foothills of the Kumaon ranges in Uttarakhand. Situated close to Dehradun and Delhi, it is the most visited hill station of North India. This place is counted among the most favorite places to visit on weekends. Every day a large crowd of tourists can be seen here. It is easily accessible by road from nearby major cities and is the perfect hill station for a 2 day trip. The most important attraction of Nainital is Naini Lake, in which you can enjoy boating to the fullest. Looking at the surrounding mountains while boating, it seems that you are riding a gondola in Venice, Italy. Also, if you are here, then do not forget to taste Garhwali and Kumaoni cuisine. You can also shop for souvenirs or take in the beautiful view of the city from the ropeway activity. The distance from Kanpur to Nainital is 414 kms.
Ranikhet near Kanpur – Ranikhet near Kanpur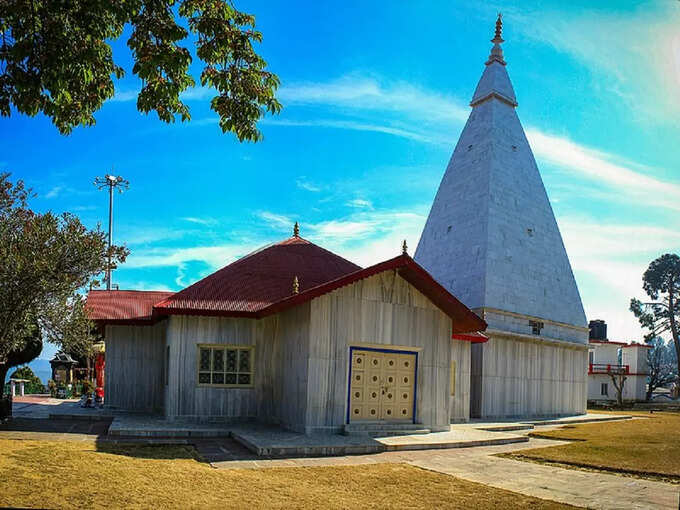 Ranikhet means Queen's Land, a beautiful hill station in Uttarakhand which was developed by the British around ancient temples, Himalayan hills and forests. It is also popular as the headquarters of the Kumaon Regiment of the Indian Army and houses the Kumaon Regimental Center Museum. Ranikhet is also famous for Nanda Devi peak, trekking range, golf course, gardens and temples. The distance from Kanpur to Nainital is 468 kms which you can reach by taking 11 hours drive.
If you want to promote your Tour offer/package on our website, then please share your information, I will add on website OnlineTourGuide.in.