From the city of Ayodhya of Lord Shri Ram to Janakpur in Nepal, IRCTC has started the country's first Bharat Gaurav tourism train for religious pilgrimage from June 21. This train will take passengers to many places associated with Shri Ram and Mata Sita including Ayodhya, Chitrakoot, Hampi, Prayagraj, Rameshwaram, Varanasi, Janakpur. If you have not yet booked for this train, then do it now, you will get to travel 8 thousand km in this 18-day tour. Let us tell you some interesting things related to this train.
For how many days the journey will be –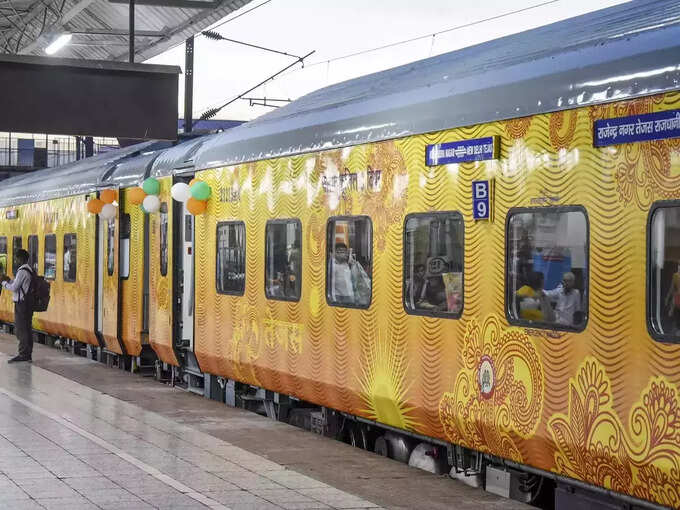 This train, which travels to the tourist places associated with Lord Shri Ram, has gone on a journey of 17 nights and 18 days. This train has left Delhi's Safdarjung station on 21st June. Again on July 8, this train will return to its station. Passing from Delhi to Ayodhya, Nepal's Janakpur, Bihar's Sitamarhi and Buxar, this train will reach Varanasi. From there it will return to South India and then back to Delhi.
(Photo Credits: Economic Times.com)
How much will the train fare –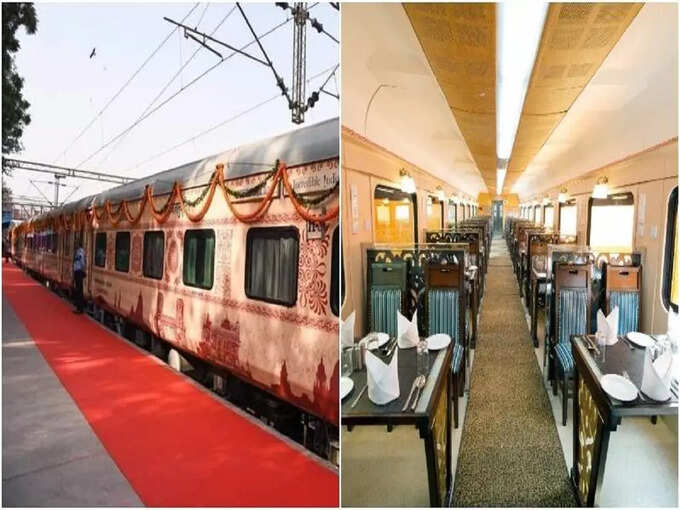 Made from ICF coach, this train has 10 coaches of AC-3, in which about 600 passengers can travel. In this, the fare per person will be Rs 62,370. In this, along with the travel of the train, the passengers will also be taken for a walk in buses where they are needed, all the time food, if needed, hotel stay charges and taxes are also included in this. Along with this, travel insurance will also be provided to every passenger, in which you will not be charged any kind of separate charge.
(Photo Credits: TOI.com)
Vegetarian food will be given to passengers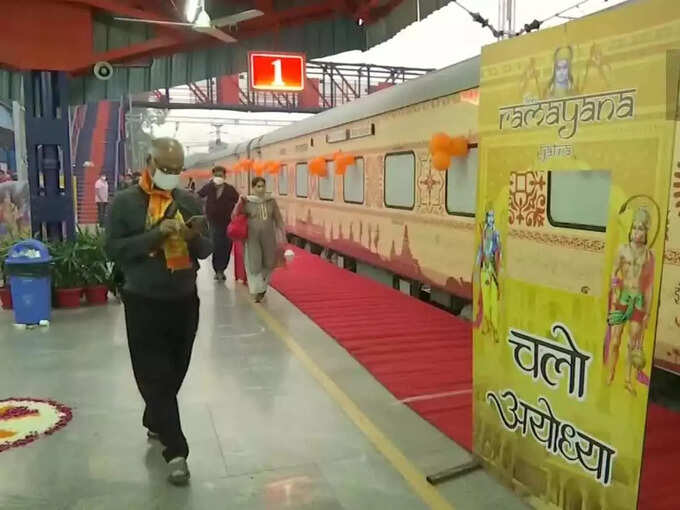 Food will also be provided in this train , in which the vegetarian food will reach the people's seat. Whenever the passengers go for a walk outside the train, instead of providing food for the train, arrangements will be made for them to eat outside. When needed, the facility of vegetarian food will be provided in hotels, restaurants or banquet halls outside the train.
Ticket fees can also be paid in installment –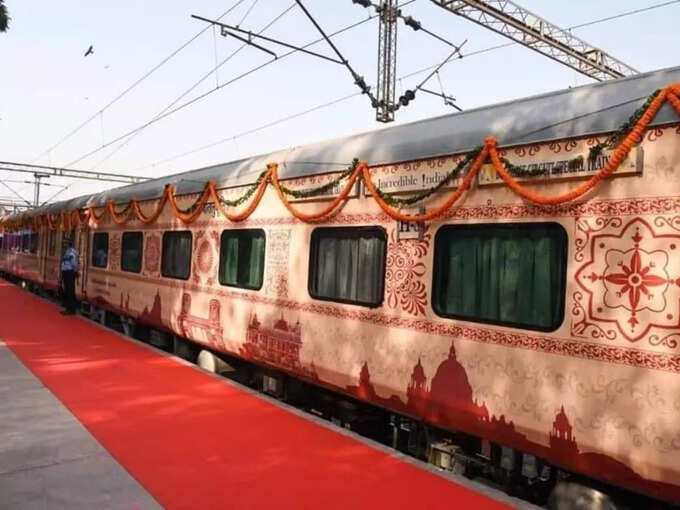 IRCTC is providing all facilities for 18 days journey for Rs 62,370. If you cannot pay this amount in one go, then you can also pay this amount in installments. Passengers can pay the fee amount in installments of 3, 6, 9, 12, 18 and 24 months.
If you want to promote your Tour offer/package on our website, then please share your information, I will add on website OnlineTourGuide.in.