If you are planning to visit Delhi and want to visit some of the fun places here, then you can go for a walk in the southern part of the city. You will surely like the wonderful cultural and historical places here. In this part of Delhi, people throng to see hundreds of monuments like Qutub Minar, Lal Kot Fort, Jamali Kamali, Iron Fort. This place is quite a favorite for historical and photography enthusiasts. In this holiday, you can plan to visit South Delhi i.e. South Delhi with your family or friends.
Qutub Minar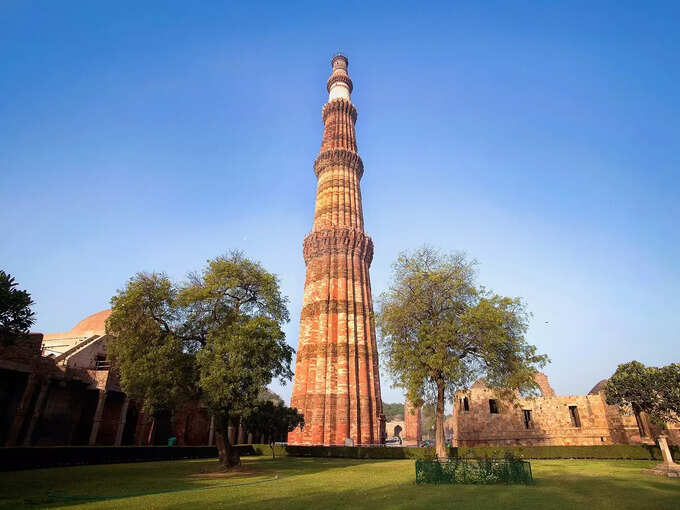 A visit to the capital city of Delhi is incomplete without visiting some of its most iconic monuments, including the Qutub Minar. This is a historical tower, which is located in Mehrauli place of Delhi. It is considered one of the most visited and important structures of Indian architecture and history. Qutub Minar is constructed with carved marble and sandstone. The tower is 73 meters tall, which is very high in view. Qutub Minar is open from Monday to Sunday from 7 am to 5 pm. The entry ticket for here is Rs 10.
Garden of Five Senses – Garden of Five Senses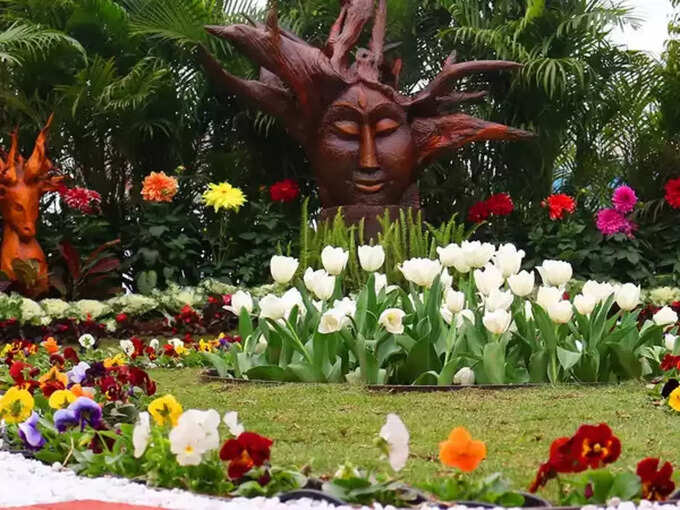 Garden of Five Senses The perfect place for fun in Delhi, this twenty-acre site is located in the village of Said-ul-Azab. The winding paths, stone-cut elephants, fountains make this place very beautiful. There is a lot of seating arrangement in the garden, as well as here you will see stalls for food and drink. There is a section here known as Neel Bagh, a pool full of water lilies surrounded by a variety of pergolas. The place has plant displays, amphitheater and much more to keep you entertained. This park is open from 9 am to 7 pm.
Lotus Temple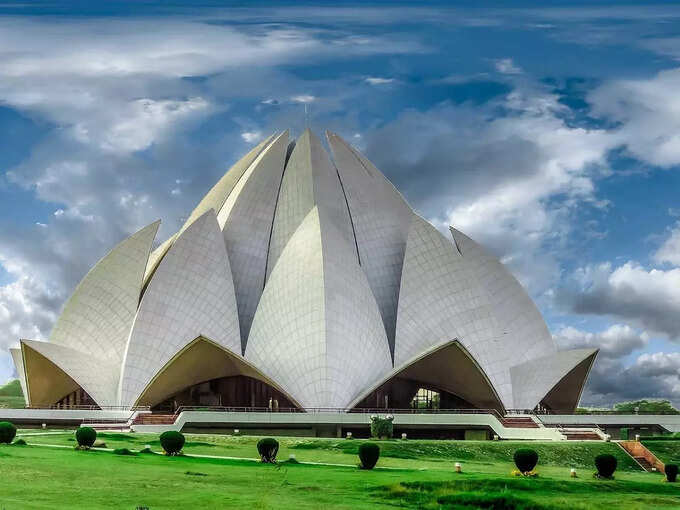 Located in the capital city of New Delhi , the Lotus Temple is a beautiful structure dedicated and established to the Bahá'í Faith. The magnificent structure of the building is made in the form of a white petaled lotus flower. It is also one of the most visited buildings in the whole world. The temple was prepared and opened for tourists in 1986. It was designed by an Iranian architect Fariborz Sahba. Lotus Temple opens from 9 am to 6 pm.
Champa Gali – Champa Gali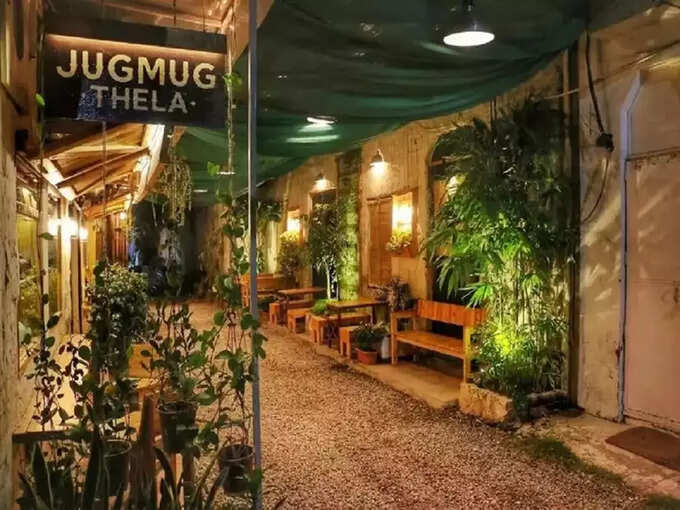 Champa Gali is no such street in Delhi , this place is full of cafes, culture and art. With many unique cafes, coffee shops and art galleries here, the mood of this street seems completely different. Popular cafes inside the lanes of Champa Gali such as Blue Tokai Coffee Roastery, Kara Kitchen, Soho Bistro & Cafe, and Cafe Hamin Asto fill the area with a homely charm. Champa Gali has developed into a trading place for those couples to visit in Delhi. You can visit Champa Gali anytime between 11 am to 10 pm. Children also like such a place very much.
Agrasen ki Baoli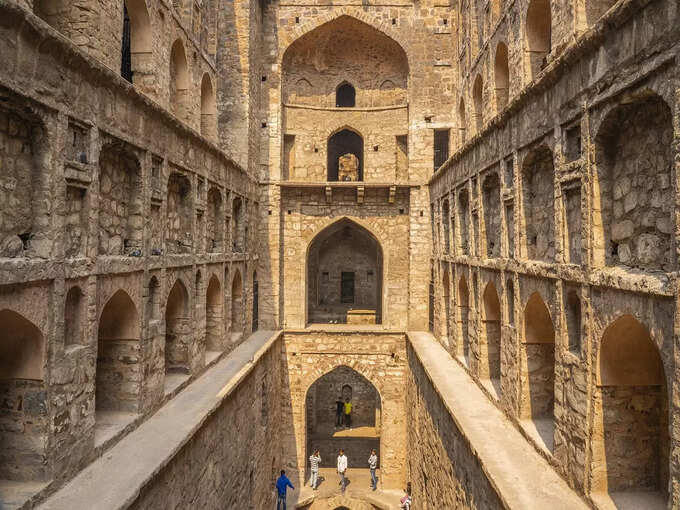 Agrasen ki Baoli is an ancient stepwell situated on Hailey Road. It is 15 meters wide and 60 meters long and has 108 steps. This stepwell is believed to have been built by the great king Agrasen and its architectural style dates back to the 14th century. Who wouldn't want to take a photo at such a beautiful place? Not only this, the photo shoot of the 2012 Formula One model was also held here. This is an even more popular hook after the place in Aamir Khan's film, PK and Salman Khan's Sultan. You can visit this place anytime between 9 am to 5 pm.
If you want to promote your Tour offer/package on our website, then please share your information, I will add on website OnlineTourGuide.in.