Jammu and Kashmir, situated in the lap of the Himalayas, has maintained a special place in the whole world for its natural beauty. Generally such a place like Paradise is also called 'Heaven on Earth'. To see Kashmir, not only the country's but foreign tourists also come here in lakhs to visit. The white sheet of snow lying all around, the dense forests full of deodar and tall trees, really make the tourists visiting here experience a new world. There are some such hill stations in Kashmir, which have made this place full of moon. Let us tell you about some of the unmatched hill stations of Kashmir, which you must visit on your Kashmir tour.
Gulmarg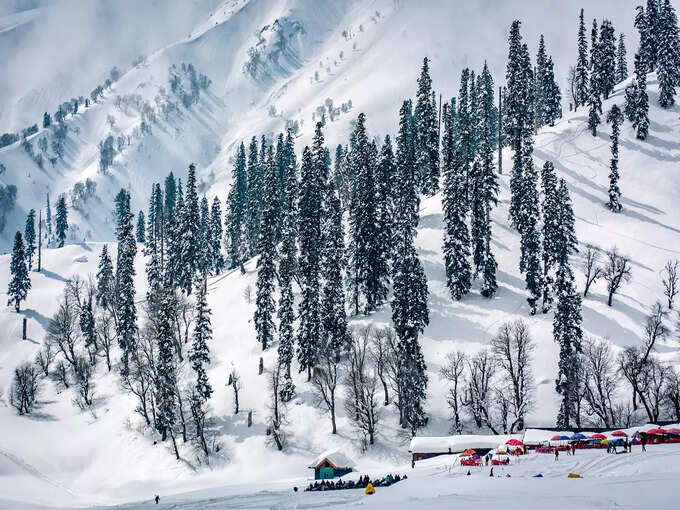 This hill station is known for its natural beauty, as well as the place of Gulmarg has also been very popular for shooting Bollywood films. Gulmarg is surrounded by snow clad mountains, evergreen hills and valleys. Due to the Dean Institute of Skiing and Mountaineering being here, this hill station has also developed a lot as an adventure hub. One of the major attractions here is the cable car, which is said to be the second largest cable car in the world. While staying here, you must also visit Gulmarg Gandola, Alpther Lake and Khilanmarg. The distance from Kashmir to Gulmarg is 205 km.
Jammu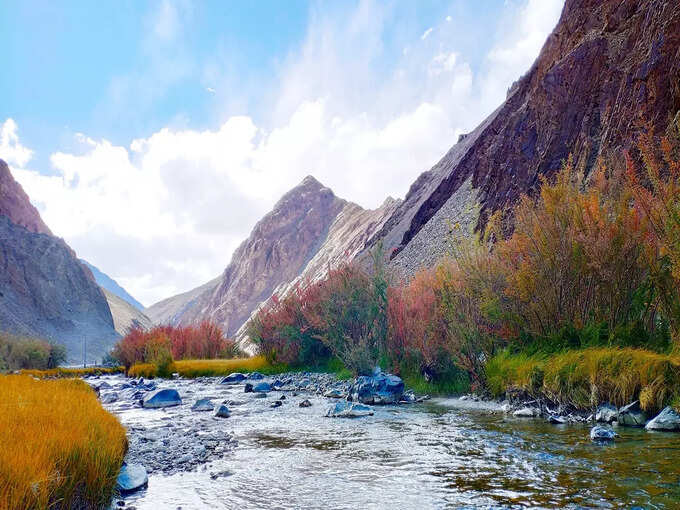 Jammu is also known for its many popular places. People come from far and wide to see the grand ancient temples and beautiful palaces here. From the snow-capped Pir Panjal mountains to the valleys, there is a lot to see here in Jammu. The distance from Kashmir to Jammu is 198 km. Raghunath Temple, Amar Mahal Palace and Mubarak Mandi Palace are some of the places to see here.
Patnitop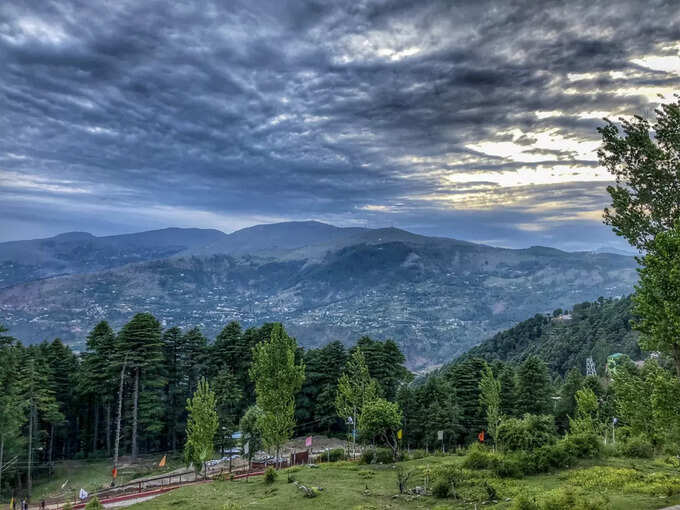 Patnitop is the perfect place to experience nature with the snow-capped peaks and meadows of the Himalayas and panoramic views. You can indulge in activities like skiing and trekking as well as water springs in this hill station. Adventure enthusiasts can enjoy paragliding in Sanasar. This place is 17 km away from Patnitop. Include this snow-covered paradise-like place in your list. The distance from Kashmir to Patnitop is 138 kms.
Sonmarg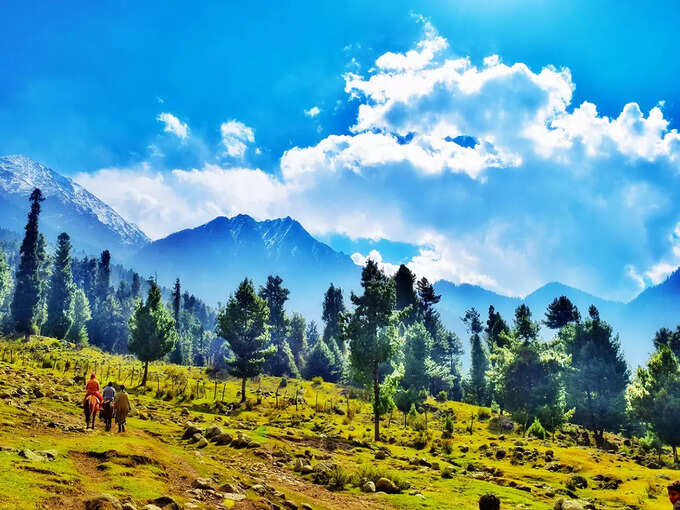 Sonmarg is a beautiful city surrounded by glaciers and serene lakes. This place is full of natural beauty and is a popular tourist attraction of Jammu and Kashmir. Sonmarg is also no less than a paradise, whenever tourists come, they do not forget to see the charming lakes – Gangabal, Vishansar, Gadsar, Satsar and Kishansar. You can also experience fishing in these lakes. The distance from Kashmir to Sonmarg is 132 km.
Srinagar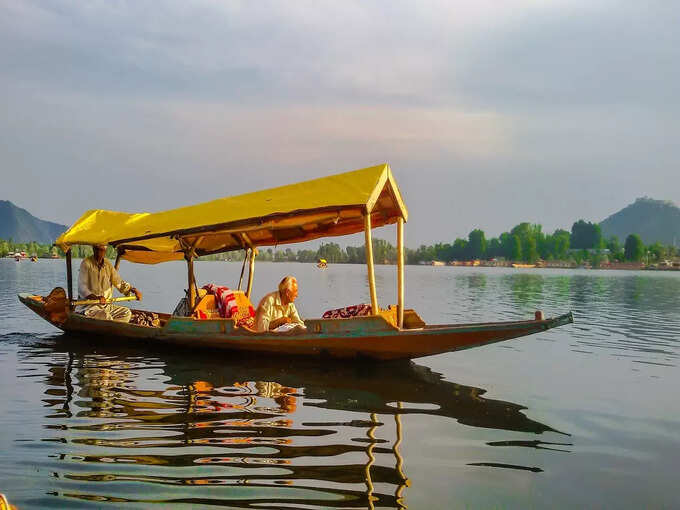 Srinagar is a wonderful hill station, where you will fall in love with the beauty of it. This hill station is situated on the banks of river Jhelum and the weather remains very pleasant throughout the year. There is no dearth of natural scenes in Srinagar, wherever you turn your eyes, you will understand the real meaning of nature there. One can also enjoy house boat in Dal Lake here. Do not miss the beautiful view of the sunset while boating. The distance from Kashmir to Srinagar is 167 km. Dal Lake, Mughal Gardens and Chashme Shahi come in the special places here.
If you want to promote your Tour offer/package on our website, then please share your information, I will add on website OnlineTourGuide.in.