From mountains to beaches, you can enjoy many beautiful tourist places in India. It's just up to you what you like. If you are looking for a place where hills are mountains, greenery and peace, then we are telling you about some such beautiful hill stations near Haryana, where you can have a good time with your family or friends. can spend. If you go to small hill stations around Haryana, then you will get a lot of relief for a few days from the hustle and bustle of life. So let's know about the nearest hill stations of Haryana. ,
मिकरण – Manikaran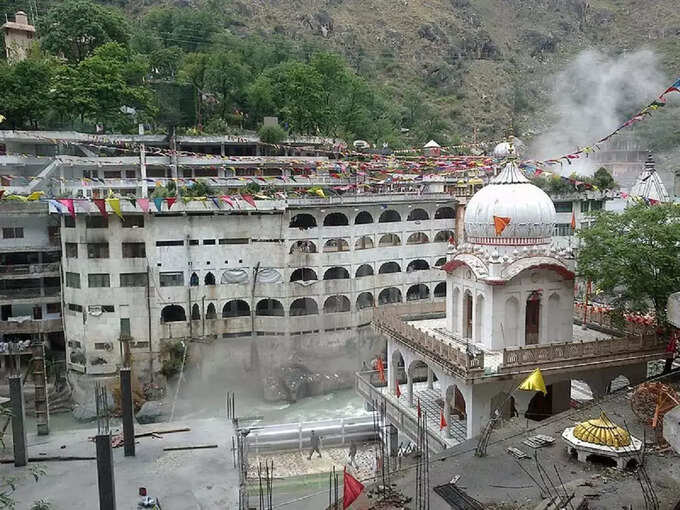 Manikaran is situated on the banks of river Parvati. A large number of tourists come here every year because of the pilgrimage sites of Hindus and Sikhs. There are many temples and gurudwaras of Lord Rama, Krishna and Vishnu in the city. The main attraction of this place is Lord Ram Chandra Temple. Hindus believe that Manu created the first form of human life in Manikarna, hence the place is considered very sacred. Manikaran does not have a station or airport of its own. If you want to go by flight, then you have to go to Bhuntar Airport, which is at a distance of 34 km, while Pathankot Railway Station is at a distance of 300 km from here. You can book a cab from both these places and reach Manikaran.
Panchkula – Panchkula
Panchkula is a small town situated in the hills. This city gives relief to all those people who want to get away from the monotony of life. It is the abode of five ancient canals built during the time of Rajputs. Tourists often go here for trekking. Panchkula may be small in area, but by coming here one can get lost in the beauty of this city. Cactus Garden, Sukhna Lake, Butterfly Garden, Mansadevi Temple are worth seeing here. The nearest airport to Panchkula is Mohali International Airport. If you are traveling by train, then you have to go to Chandigarh Railway Station. The best time to visit here is between September to December.
Shoja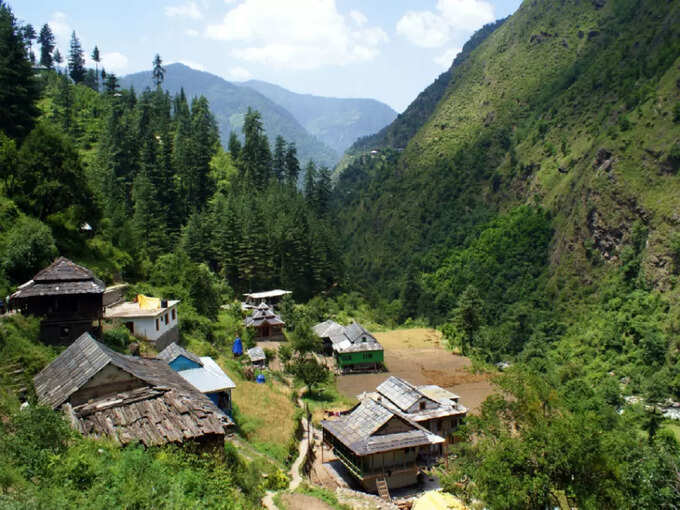 Shojha is a very small village near Haryana, which is situated right in the middle of the Himalayan mountain range. Not many people have even set foot in this small village. Shojha was featured in the Bollywood film Yeh Jawaani Hai Deewani. Traveling here can be a lot of fun for people who love trekking. Jalori Pass is 5 km from here, which is famous for trekking. The weather around this place is always pleasant. The entire area is surrounded by deodar forests. The best time to visit here is from June to October. The nearest airport is Bhuntar Airport, which is located at a distance of 8 km, while the railway station is 60 km away. Tourists can take buses and taxis from the station to reach Shojha.
Parwanoo – Parwanoo
If you want to enjoy the natural beauty, then Parwanoo is good for you. This place is located in Solan district in Haryana. It is a small hill station situated at an altitude of 2500 meters above sea level. This place is perfect for not only beauty but also great industries. You will surely be mesmerized by the greenery and Shivalik mountains by visiting here. This village does not have an airport of its own, so you have to reach Chandigarh airport 70 km away. Kalka Railway Station is close to Parwanoo, which is just 4 km away. From here you can hire a car or taxi.
Kasauli – Kasauli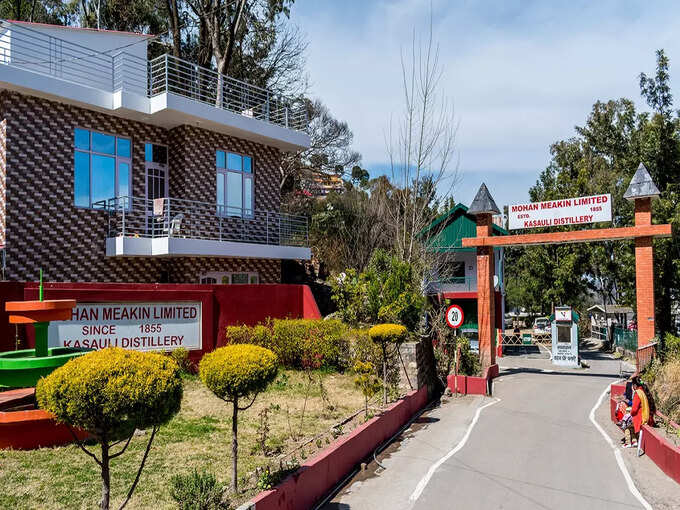 Kasauli is one of the most famous hill stations in India. It was established as a British hill station during the colonial period. Kasauli is home to interesting and endangered species of wild animals. It is a great place for nature lovers as well as trekkers coming from all over India. Well this place is very famous for its local folk dances and fairs. In the month of September a Banjar fair is held here, which is dedicated to Nanda Devi. This is a place that you can visit at any time of the year. But the best time for tourists to visit here is between March to June. Chandigarh Airport is 25 km away from Kasauli, while the best option to reach Kasauli by train is Kalka Railway Station at a distance of 40 km.
Morni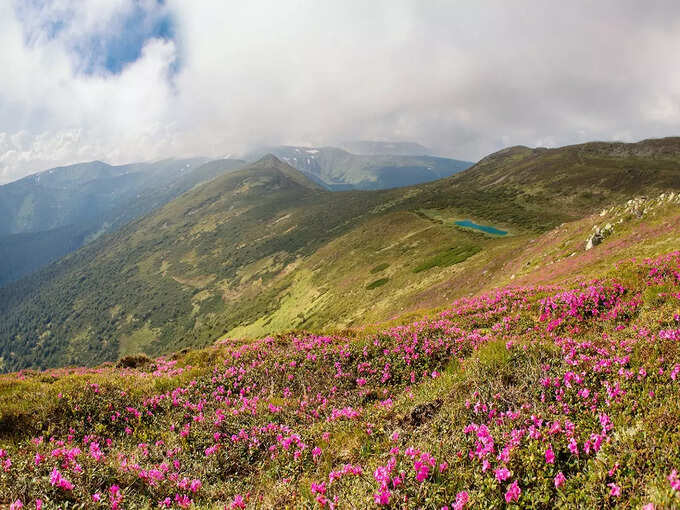 Morni is a very beautiful hill station of Haryana. You can spend the weekend here comfortably. Nestled at an altitude of 3600 feet above sea level, this hill station has an amazing array of flora and fauna. Morni is a paradise for wildlife enthusiasts and bird watchers. There are Tikkar Tal, Bada Tikkar and Chota Tikkar lakes. Adventure sports are arranged near Tikkar Tal. You can also enjoy boating here. From Chandigarh Airport, tourists can easily reach Morni Hill Station by taking bus or taxi. The nearest station here is Chandigarh Railway Station. Taxis and cars are also available on rent from here to go to Morni.
If you want to promote your Tour offer/package on our website, then please share your information, I will add on website OnlineTourGuide.in.