Wedding day is very special for everyone. Many people are waiting for this time in life for many years, everyone wants that one day to be memorable forever. In such a situation, it is necessary that the location, the venue, everything should be very special, and yes everything should be done in the most important budget. But if we tell you that there are many such wedding venues in India, whose expenses of even 100 guests can drain your life's savings, then would you still like to get married there? It may happen, if there is money then nothing can happen! So let us tell you about some of the most expensive wedding venues in India today.
Umaid Bhavan, Jodhpur –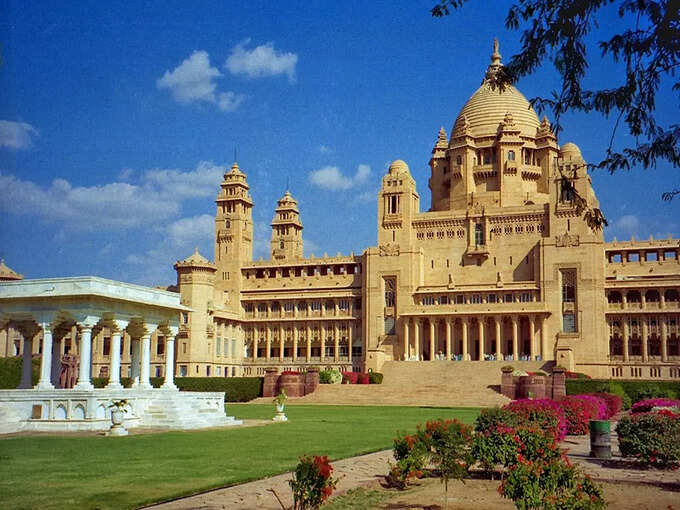 One of the largest private residences in the world, Umaid Bhawan is located in Jodhpur, Rajasthan. This sandstone palace is beautifully designed. The large parks and luxurious halls here add to the beauty of the palace. The architecture of this palace will remind you of the royal tradition of Rajasthan. The palace has three wings, the first being the museum, the residence for the royal family, the luxurious hotel of the Taj Group. This place comes in the best and most expensive wedding venues in India. Depending on the required facilities, it can cost you 50 lakh to 1 crore here.
These are the 7 most expensive hotels in India, one night's rent is so much that a person dreams of visiting Maldives
Falaknuma Palace, Hyderabad –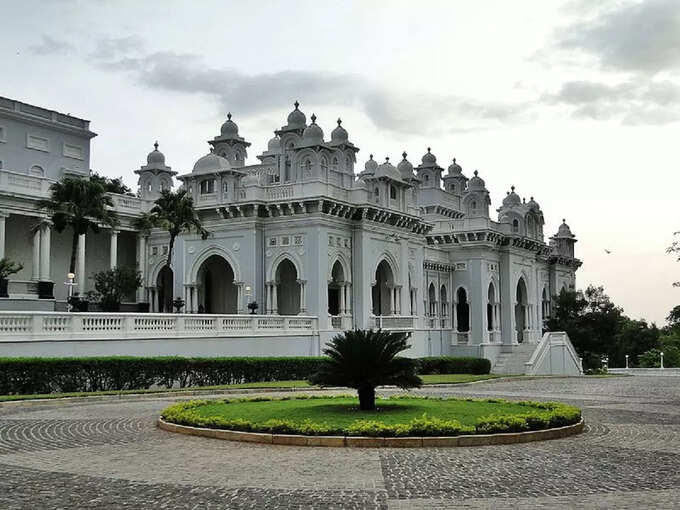 The Falakuma Palace in Hyderabad is one of the most beautiful and budget-friendly destinations in India. This palace will also remind you of the Nizam era. Apart from this, this wonderful palace is spread over a land of 32 acres which has more than 60 rooms and suites to stay. This is a 5-star rated luxury hotel that was built over 100 years ago. The cost of this palace will range from 20k to 5 lakhs depending on the number of rooms you need.
These are the world's luxurious luxury trains, one by one, their facilities make humans feel like kings and emperors.
Neemrana Fort Resort –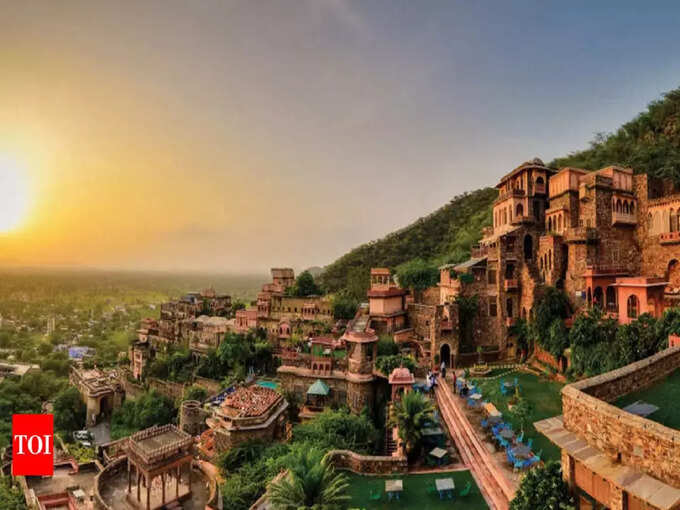 Neemrana is one of the most beautiful and expensive wedding venues in India. Built in the 15th century, this resort is built on 12 different levels from the front. If you want to get married at an expensive and royal place, then Neemrana Resort is the best for you. The rooftop of the resort is very luxury, there are many grand rooms and luxury suites are available here, you will get a 2 day wedding arrangement will cost you between 20-80 lakhs, it depends on your normal arrangement to luxury arrangement.
Hotel Taj Mahal, Mumbai –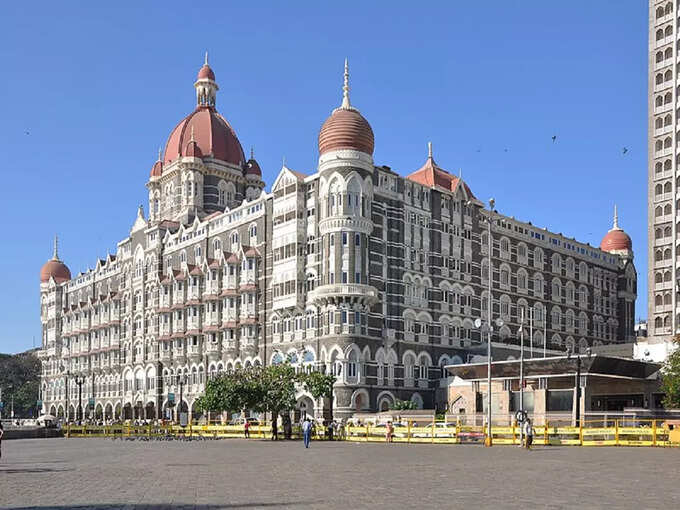 Situated right opposite the Gateway of India and the brilliant blue Arabian Sea, this is one of the oldest and most prestigious hotels in Mumbai. This hotel is famous for its world charm. Also, this hotel in Mumbai is known for India's most expensive wedding venue, where weddings are planned in crores.
Leela Palace, Udaipur –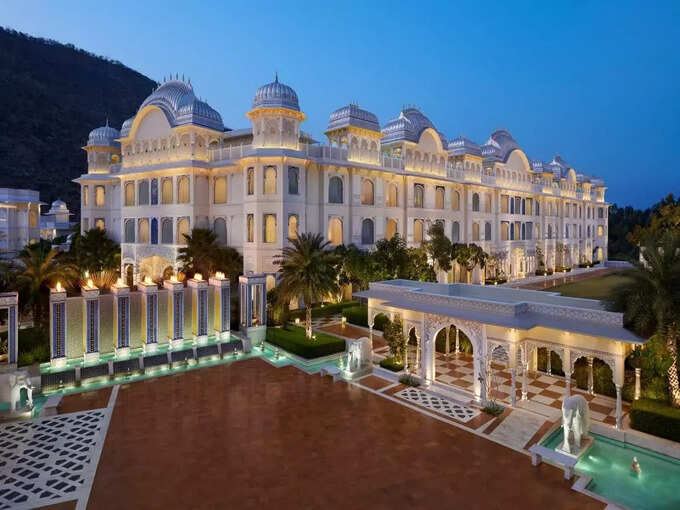 Rajasthan is known for its many beautiful palaces, one of them being the Leela Palace. The marriage here will cost you around lakhs to crores, the price depends on your arrangements. The cost of a room in its palace also goes up to thousands, as well as the cost of up to lakhs is spent in the decoration itself.
ITC Grand Bharat, Gurugram –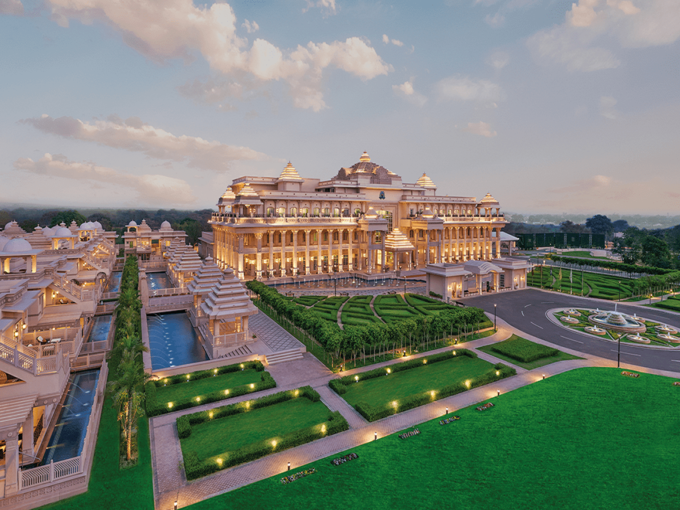 This luxurious wedding venue of Gurugram is a beautiful place amidst the Aravalli hills. The designing here is such that everyone dreams of staying here for a night. This hotel was built in 2014. Looking at the wonderful designing here, you can also guess that this place also comes in India's most expensive wedding venue.